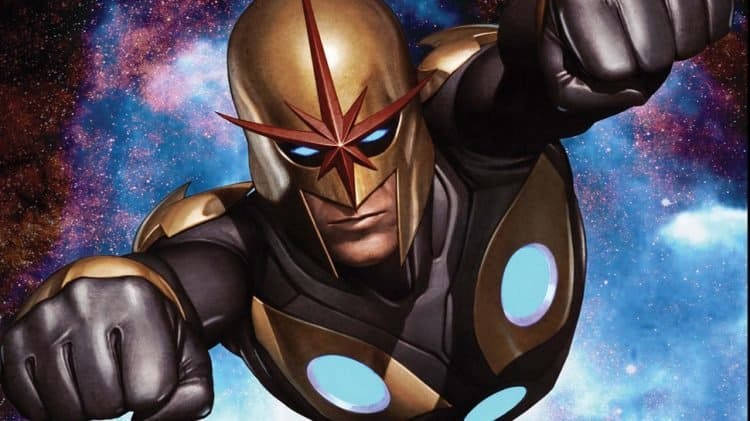 It's been talked about and speculated by many, but whether or not it was ever going to happen was a big question since trying to determine which characters are going to enter the MCU when, or ever, has been kind of a headache for a lot of people since Nova has been a mainstay in the Marvel universe for quite a while. He's been underrated at times and almost forgotten by others, and he's been a part of The New Warriors. Bringing him into the MCU though feels like it should have already happened, but later is better than never. Whether it's going to be a movie or a show isn't known yet, but whatever happens, it feels as though it's going to be a fair shot at bringing this character into a universe that's already been set up for his presence. After all, the Nova Corps has already been featured, but Richard Rider hasn't been allowed to take the spotlight yet. A lot of fans have been following this character for a long time and bringing him into the mix is going to be interesting.
How he's going to interact with the rest of the MCU and how he'll be introduced will be just as interesting, but it also begs the question of whether he'll be the main character moving forward or if he's going to be more of a supporting character. It could be that Richard Rider will help to kick off another big moment in the MCU, as even though he hasn't been added yet, he's still a noticeable part of the Marvel universe and one of the many heroes that's strong enough and capable enough to take part in several cosmic incidents that could be coming down the pipeline. There are already plans for several shows and movies that will continue to expand the MCU, but one has to wonder if Nova will be a part of any of them, or if his project will be a one-time thing.
The number of heroes that are left to be introduced to the MCU isn't easy to count since the pick and choose method has been kind of grueling for a lot of fans. There are plenty of heroes and villains that a lot of people would love to see included, as the characters that started the MCU off are on their way out, or are already gone, and those that have stuck around are bound to look to move on eventually. Bringing new blood, so to speak, into the MCU is important even if there are still plenty of characters left behind, and it does still feel as though a successor to Iron Man needs to be found, whether people like it or not, he did kick things off. The argument that Blade and the Fantastic Four came first is valid enough, but they weren't a part of a cohesive universe just yet. Now that they're coming, eventually, to the MCU, one has to wonder who will be taking on the positions of the greatest importance. There are definitely many names that are bound to be placed in this spot by those that are willing to give them that kind of support, but Nova feels like one of those that might be a great name to put forth as someone that could gain prominence at some point.
Captain Marvel and a few others have been hoisted into their current positions and even given the type of confidence that is deserved but doesn't feel earned quite yet. While she and several others have been great additions to the MCU, they still don't feel like leadership material, yet. Nova has actually exhibited great leadership skills that could be utilized once he's put into the mix, which means that he's a valuable character to have in the continually growing arsenal of individuals that are there to protect the universe and those that reside in it. It could be kind of interesting to see Richard Rider and Carol Danvers debate the issue of being a cosmic protector since the two have a very similar level of power. But then again, it depends on how strong Nova is going to be when he's finally placed on the screen, be it big or small.
The power fluctuations of several characters in the MCU has been a point that many have brought up time after time, but they're right to do since like it or not, their comic book counterparts are often so overwhelming when it comes to their powers, feats, and abilities, that it stands to reason that they would appear well over the top in live-action. But seeing Nova brought to the screen is still going to be fun since wondering how his CGI effects are going to look is intriguing, and seeing where he's going to be inserted will be a lot of fun.