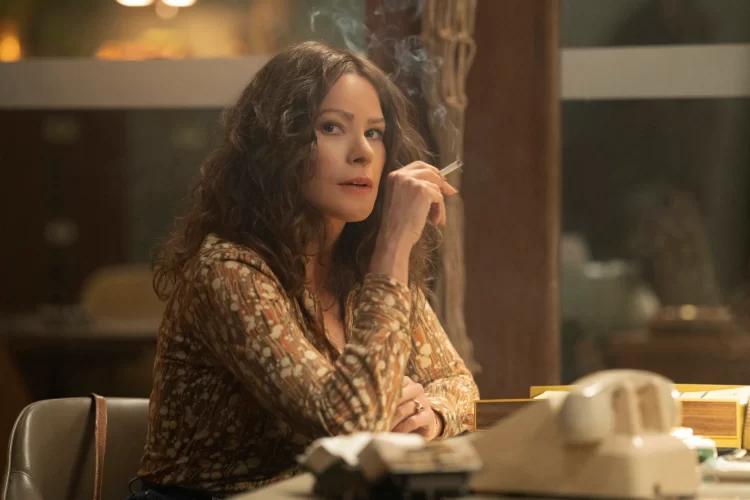 A serious crime drama series will be dropping on Netflix this year, and it stars an actress who had just come off a highly successful sitcom. Griselda is an upcoming crime drama streaming miniseries that is set to premiere on Netflix. It is directed by Andres Baiz, who had previously worked on projects like The Hidden Face, Metastasis, and Narcos. Here is a description of the storyline, according to Deadline: "The six-episode series chronicles the life of Colombian-born Blanco, who created one of the most profitable cartels in history. A devoted mother, Blanco's lethal blend of charm and unsuspecting savagery helped her expertly navigate between family and business leading her to become widely known as the "Black Widow"." Griselda is set to feature an impressive lineup of cast members. If you want to learn more about the actors appearing in this series, read ahead. Here are the cast members of the upcoming TV series Griselda.
Sofia Vergara
Sofia Vergara is set to star in Griselda, portraying the real-life Colombian drug lady Griselda Blanco. Vergara is a Colombian actress and model who rose to fame after starring in the television series Modern Family. A natural beauty, Sofia began her career as a model before making the transition to acting. Since then, she has appeared in a number of film and television roles, both in her native Colombia and in Hollywood. In addition to her acting chops, Sofia is also known for her stunning figure and her vivacious personality. She has been named one of the most beautiful women in the world by several magazines. With her combination of talent, beauty, and charm, it's no wonder that Sofia Vergara is one of Hollywood's hottest stars. One fun fact about Vergara is that she says she makes most of her money from her businesses and brand deals. "I've made a lot with endorsements and being a spokesperson," she says to Hola!. "That has given me a lot of money – and I've done a lot of them." She continued: "I do feel sometimes that women have that thing that they're scared to negotiate. Don't be afraid to ask for what you want and what you deserve," Vergara says, "Because somebody is going to make that money, and somebody is going to take that money, and it needs to be you. That has worked for me, always."
Alberto Guerra
Alberto Guerra will be playing the role of Dario in the upcoming TV series Griselda. Guerra is a Cuban actor who has appeared in numerous films and television shows. He is best known for starring in the telenovela El Senor de los Cielos. In recent years, he has appeared in mainstream projects such as Crime Diaries: The Candidate and Narcos: Mexico.
Vanessa Ferlito
Vanessa Ferlito will be portraying the character of Isabel in Griselda. Ferlito is an American actress. She began her career appearing in a number of independent films before landing a role on the police procedural television series CSI:NY. She has also appeared in a number of films, including Spider-Man 2, Shadowboxer, Man of the House, Gridiron Gang, Death Proof, Nothing like the Holidays, Madea Goes to Jail, Julie & Julia, Wall Street: Money Never Sleeps, and Stand Up Guys.
Alberto Ammann
Alberto Ammann will be playing Alberto Bravo in the upcoming TV series Griselda. Ammann is a popular Argentine actor who has starred in a number of hit films and television shows. Born in Buenos Aires in 1978, Ammann began his acting career at a young age, appearing in several Argentine television series. In recent years, he has become known internationally for his roles in the Netflix drama Narcos: Mexico. In the show, Ammann portrays notorious Colombian drug lord Pacho Herrera. With his magnetic performance and convincing accent, Ammann has earned rave reviews for his portrayal of the complex and dangerous character. Outside of his work on Narcos, Ammann has also appeared in the films Mindscape and The Debt. With his impressive body of work, it is clear that Alberto Ammann is one of Argentina's most talented and successful actors.
Christian Tappan
Christian Tappan is a Mexican-Colombian actor who has appeared in a number of soap operas. He is perhaps best known for his starring role in La fiscal de hierro. Tappan's performance in the show earned him widespread acclaim, and he went on to receive accolades for his work on the series. In addition to his work on television, Tappan has also appeared in a number of films, most recently La Boda de Valentina. Tappan's versatile acting skills and easy charisma have made him one of the most popular actors, and he shows no signs of slowing down. With a rapidly growing list of credits to his name, Christian Tappan is one of the most promising young actors working today.
Diego Trujillo
Diego Trujillo will be playing the character of German Panesso in the upcoming TV series Griselda. Trujillo is a Colombian actor best known for his role as Walter Blanco in the Colombian remake of Breaking Bad called Metástasis. He has also starred in a number of other television shows and movies including Riverside. Trujillo began his acting career in 1993 with a small role in De pies a cabeza. Since then, he has gone on to appear in a number of other television shows and movies. In 2014, he landed the role of Walter Blanco in Metástasis, which made him a household name in Colombia. Trujillo has won several awards for his work.
Paulina Davila
Paulina Davila will be playing Carmen in the upcoming TV series Griselda. Davila is a Colombian actress who is best known for her role in the film 3 Idiotas. She began her career by appearing in various soap operas and telenovelas. In 2012, she made her feature film debut in Rezeta. She has since appeared in a number of films and television shows, including El Comandante and Luis Miguel.
Other actors
Other performers set to appear in Griselda include Gabriel Sloyer as Diaz, Juliana Aidén Martinez as June, Martin Rodriguez as Rivi, José Zúñiga as Amilcar, Maximiliano Hernández as Papo Mejia, and Julieth Restrepo as Marta Ochoa.
Tell us what's wrong with this post? How could we improve it? :)
Let us improve this post!