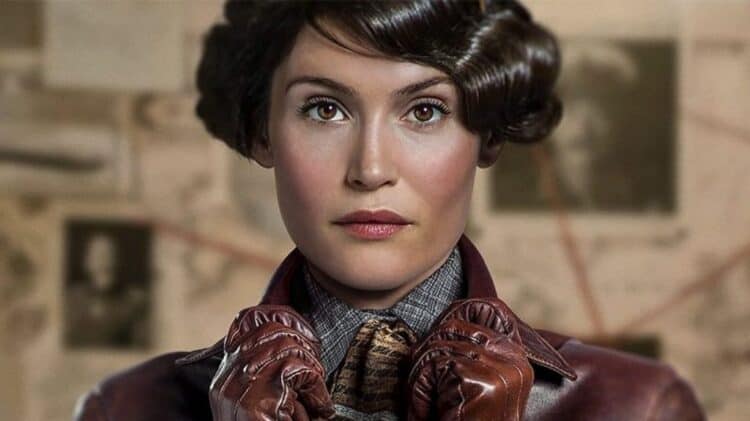 Disney+ is venturing into the heist genre with its recent announcement that they will be premiering Culprits this year. Culprits is an upcoming heist television series created by J Blakeson, who previously worked on projects like The Disappearance of Alice Creed and I Care A Lot. Here is a description of the plot of Culprits, according to Deadline: "Culprits follows what happens after a heist, when the crew have gone their separate ways, but are being targeted by a killer one-by-one. A whip-smart thriller created and directed by J Blakeson, executive produced by Stephen Garrett (The Undoing; The Night Manager), and produced by Morenike Williams (Killing Eve). Culprits is a Character 7 production." Executive producer Stephen Garrett has worked on shows like Spooks and movies like Eastern Promises, Miss Pettigrew Lives for a Day, Salmon Fishing in the Yemen, and The Night Manager. If you want to learn more about the impressive cast members of this much-anticipated show, read ahead. Here are the cast members of the upcoming Disney+ heist TV series Culprits.
Nathan Stewart-Jarrett
Nathan Stewart-Jarrett is set to star as Joe in the upcoming TV series Culprits. The actor is best known for starring in Misfits as Curtis Donovan. He also appeared as Ian in the Channel 4 show Utopia. Stewart-Jarrett's more recent work includes recurring roles in Four Weddings and a Funeral as well as The Trial of Christine Keeler. He also guested in such shows as Dracula, Soulmates, and Doctor Who. He starred in the short-lived HBO Max dramedy series Generation, portraying the character of Sam. On the big screen, the actor performed in The Kid Who Would Be King, The Argument, and Candyman. Stewart-Jarrett has experience in both TV and stage. According to an interview he did with Interview Magazine, he explained what he felt was the difference between the two: "There's a difference, for sure, but ultimately it boils down to telling the truth. You play the truth of the moment. And you play to the size of the room. I approach the characters in the same way. In theater, though, you have control of the journey. You are in control of so much. It is definitely the actor's medium, in a way that television could never be. On TV, you have editors who can save a performance, or ruin it. I do think working on screen has beat the rigid perfectionism out of me that I got from drama school. It's loosened me up."
Gemma Arterton
Gemma Arterton will be portraying Dianne in the upcoming TV series Culprits. Gemma made her film debut as Head Girl Kelly in the 2007 film St Trinian's. While still in theater school, Gemma Arterton landed her first professional role in the BBC television drama Capturing Mary, written and directed by Stephen Poliakoff. Before graduating later that year, Arterton made her stage debut as Rosaline in Shakespeare's Globe Theatre's production of Love's Labour's Lost. Her more recent work includes Murder Mystery, My Zoe, How to Build a Girl, StarDog and TurboCat, Summerland, The King's Man, and The Amazing Maurice, which is currently in production. She is also set to appear in Freegard, which is currently being filmed. On TV, she appeared in Urban Myths, Unprecedented, and Black Narcissus, in which she plays a lead role. Arterton continues to be an active performer in theater. She recently appeared in Neil Gwynn, Saint Joan, and 2021's Walden.
Eddie Izzard
Veteran actor Eddie Izzard will be joining the cast of Culprits. She is best known as a stand-up comedian and activist in the UK who helmed tours including Live at the Ambassadors, Definite Article, Glorious, Dress to Kill, Circle, Stripped, and Force Majeure. Her more recent film credits include Victoria & Abdul, Get Duked!, Abominable, The Song of Names, The High Note, and Six Minutes to Midnight. On TV, she performed in The Lost Symbol, Stay Close, The Kids in the Hall, and Green Eggs and Ham, where she played Hervnick Z. Snerz for a total of 13 episodes. Izzard has also written a screenplay, and in an interview with NPR, he explained the challenges of doing stand up while writing: "It is quite different. And my standup, I don't even write. I sort of develop it from ideas and kind of riff on it, kind of in a jazz way, until I've got a piece that works. And so story structure, characters, how they interact, I knew I had to get on top of that and develop an ability in that. And I also needed to work with other writers, and working with my other collaborators we pushed it to this place. And having the head of the school being a Nazi-sympathetic Englishwoman, the idea was why don't you pitch to Judi Dench? And Judi kind of wants to do roles that she's not expected to do. So she was up for doing it. And that's how we got to that position."
Kirby Howell-Baptiste
Actor Kirby Howell-Baptiste will be playing a role in the upcoming TV series Culprits. She is best known for her roles in Downward Dog, Killing Eve, and Why Women Kill. She has a recurring voice role in Jurassic World Camp Cretaceous and appeared as a guest judge in RuPaul's Drag Race: All Stars. She also portrayed Death in The Sandman.
Niamh Algar
Irish actress Niamh Algar will be playing a role in the Disney+ series Culprits. An award-winning actress, Algar snagged the Best Actress in a Leading Role – TV Drama trophy at the IFTA Film & Drama Awards for her performance in The Virtues. Some of her TV works wherein she played lead roles include Pure, The Virtues, Raised by Wolves, and Deceit.
Kamel El Basha
Kamel El Basha will be joining the cast of Culprits. The Palestinian actor won the 2017 Volpi Cup for Best Actor during the 74th Venice International Film Festival for his role in the movie The Insult.
Ned Dennehy
Ned Dennehy is an Irish actor who has appeared in multiple films and television programs. He's known for his role as Tommy, a supporting character from Tyrannosaur. Additionally, he had smaller parts including one scene that featured him prominently in Harry Potter: The Deathly Hallows – Part 1. Dennehy's more recent work includes appearances in Good Omens, Dublin Murders, The Young Offenders, and Outlanders. On the big screen, he appeared in Calm With Horses, Guns Akimbo, Pixie, and Zone 414.
Kevin Vidal
Canadian actor Kevin Vidal is last on this list, portraying a lead role in the upcoming series Culprits. He has worked on shows like Kim's Convenience, Workin' Moms, and Strays.