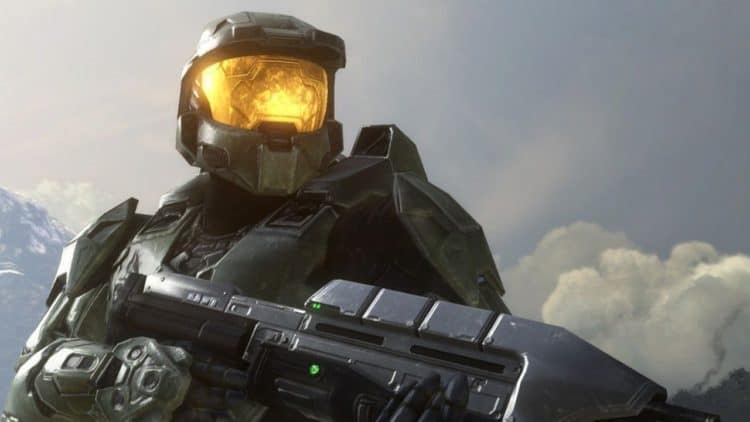 Anytime a character with the use of the Force is pit against someone that has no Force sensitivity it would appear that many people think that the latter would have no chance at winning a fight. But going into this a little deeper it's easy to remember that non-Force sensitive characters have beaten Jedi in the past, so it's fair to state that the Jedi and the Sith aren't completely invulnerable. Pitting Master Chief from Halo against Darth Revan from Star Wars might not sound like a fair match, but the thing is, Master Chief is a lot more capable than people might think since this is a guy that's the elite of his universe and elite even among his fellow Spartans. It's possible that he could have been built up to be a little more awesome than what he is, and it's even possible to say the same of Darth Revan. But pitting these two elite warriors/commanders against one another it's fair to say that the outcome might not be as simple as people want to believe.
In other words, Master Chief might have a fighting chance if he knew anything about Revan. But if Revan knew anything about Master Chief it's easy to state that it would be a serious uphill battle for MC. One has to wonder if Revan's lightsaber would be able to cut through MC's armor and if any of MC's weapons would be able to do lasting damage to Revan. This is more a battle of the fanboys since the fact is that plenty of people love Halo and a lot of people love Star Wars. Trying to compare the facts instead of acting like fanboys and girls would be tough when it comes to a fight like this as many people would no doubt cite one feat, ability, and weapon after another that might balance the fight.
In hand-to-hand combat, it's tough to call. MC is a seasoned and skilled warrior, but so is Revan, who has different training that is no less powerful but is, of course, augmented by the Force. But there are ways to stymie the attacks of a Jedi, and it's hard to say whether Revan's blade would be that big of an advantage. The Force would be the greatest tool in Revan's arsenal and would be the one thing that MC would need to find a way to counter. Thinking that it's impossible is easily debunked since one only has to remember that the likes of Boba Fett and several others, and the fact that they've outfoxed Jedi in the past. Where the argument holds up though is that MC doesn't know about Jedi and vice versa. Plus, Revan isn't just another Jedi or Sith, he's one of the most powerful of his time, and one of the most impressive legends within the franchise. Revan has been seen to take on several opponents at one time, matching his power with those that were equally strong in the Force, but trying to downplay MC's abilities wouldn't be wise since there are plenty of moments in his history that he's proven to be one of the toughest characters around.
Trying to call this battle would be tough since terrain would help both combatants, but the biggest benefit would go to MC if he had a battlefield that he could lay out to at least try to pin Revan down. The array of weaponry that MC could gain access to is amazing enough, but thinking that much of it would work against Revan, who has been known to be alert and ready to brawl at any given moment, is kind of tough. Seriously, Revan is a hard individual to sneak up on, and yet he's insanely dangerous when he's on guard and ready to get down to business. It would be one of the biggest challenges of MC's life, and it's fair to state that it could be his last. Even when in his prime, MC would be a challenge for Revan but unless he could set Revan on his heels quickly and keep up the pressure, Revan would likely take control of the fight and start using the Force as much as possible.
At the end of the day this fight would come down to which side of Revan that MC would fight, and if it were Darth Revan, it does feel that MC would put up one hell of a fight, but eventually, Revan would wear him down and use the Force to finish the fight. But counting MC out from the start wouldn't be a wise idea, as the character has proven that he's tough enough to take a hell of a beating and keep coming back. But apart from his fighting capabilities, Revan's use of the Force makes him one of the most dangerous combatants that Master Chief could be pitted against.