The divorce of all the Married At First Sight Season 15 couples mirrors the overwhelming failure rate of the daring social experiment. Like previous seasons, the premise of Married at First Sight Season 15 revolved around relationship experts helping people who can't find love the conventional way, find a compatible partner through the interests they disclose to the experts who play matchmakers. The season premiered on July 6, 2022, and aired 19 episodes that concluded with two-part reunion episodes on November 9, 2022. It followed singles from San Diego who prepared for only two weeks before marrying strangers they met for the first time at the altar on their wedding day.
The fifteenth season of the reality television series featured five couples, of which three decided to remain married on Decision Day. Two opted for divorce but have been joined by those that made it past Decision Day. The Lifetime show is expected to return for Season 17 before 2023 runs out and has been greenlit for Season 18. These seasons will respectively feature couples from Denver and Chicago. While the Married at First Sight fandom awaits the new seasons for another exciting drama depicting the struggles of marrying a stranger, here's an update on the MAFS Season 15 couples.
Stacia Karcher And Nate Barnes
Stacia Karcher and Nate Barnes were among the MAFS Season 15 couples that said yes to remaining together on Decision Day. Signing up for the show, they hoped to find the ideal partner with whom they would build a family together. However, they were not equally committed to the course, which led to their divorce six weeks after their televised wedding. Karcher took the experiment seriously as she considered it her last chance at marriage. The same can't be said about Barnes, who was reluctant about having kids and moving in with Karcher.
Confirming she pulled the plug on the marriage, Karcher explained that she wanted to move at a faster pace, but Barnes insisted on taking things slowly. "I gave it time. I waited. I was patient. I lived with him to give him more time to let him know that I was committed," said the accountant. Though they are no longer together, the former couple are open to being friends. Neither of them has entered a new relationship; they have been busy with their careers but are active on social media.
Lindy Elloway And Miguel Santiago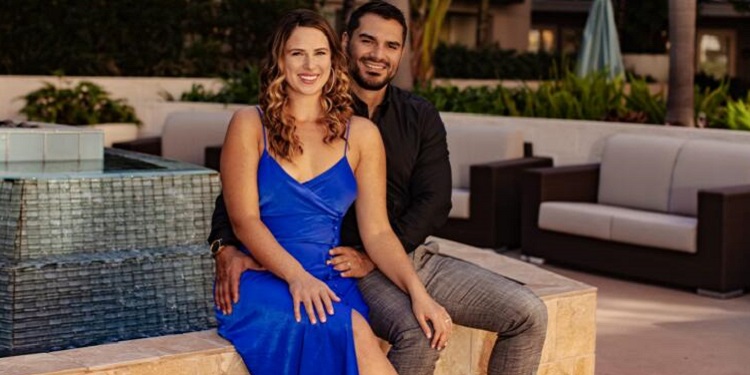 The then 29-year-old physical therapy doctor and 35-year-old medical technical writer, Lindy Elloway and Miguel Santiago appeared to be a perfect match. They connected when they met at the altar for the first time and effortlessly got along after their wedding. Unlike other MAFS Season 15 couples, they didn't have any significant conflict apart from the one surrounding Elloway's refusal to take up Santiago's surname. The duo announced their separation on Instagram in February 2023.
Elloway broke the news on February 13, asserting she's "so happy" to move on with her life. "…It's impossible to stay married if both people are not equally committed to the success of the marriage. Marrying a stranger on national TV has been a very painful, overwhelming, (and) confusing process," read her statement in part. Santiago's statement came the following day, relating that they "both tried to be the person each other needed while remaining true to ourselves, but… could never quite rise to the occasion in a way that was sustainable for…us."
Alexis Williams And Justin Hall
Alexis Williams and Justin Hall began their marriage on a high note, presenting the look of a couple destined for a great future together. The cracks in their relationship were exposed when their dogs fought. Hall gave his dog away to save the marriage, but they never quite recapture their happy moments. Williams suggested to Hall that they might be better off as friends before Decision Day.
However, when Hall said yes to staying married, Williams obliged. But as fate would have it, they couldn't stay married any further. They had a fallout that led to their divorce the following day. While Justin Hall has kept a low profile since then, Alexis Williams has moved on from the relationship and is currently dating a woman.
Krysten Collins And Mitch Silverstein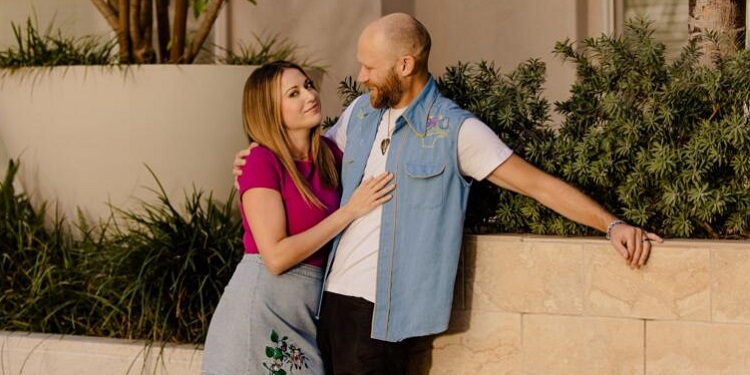 The only Married At First Sight Season 15 couple that mutually agreed to part ways on Decision Day, Krysten Collins and Mitch Silverstein, brought lots of drama to the season. Though it seemed they genuinely liked each other when they met, they spent most of their honeymoon fighting. Collins was all in for the relationship to work, but Silverstein wasn't so motivated.
He eventually disclosed that he wasn't physically attracted to Collins when she informed him that she was ready for physical intimacy. They tried to work it out but ultimately decided to part ways on Decision Day. Collins and Silverstein continue to share their lives with fans through social media. Neither of the two is in a new relationship.
Morgan Bell And Binh Trinh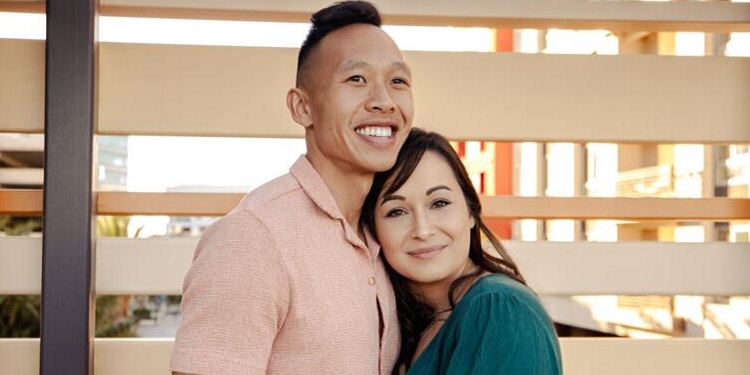 Morgan Bell and Binh Trinh were the only MAFS Season 15 couple that didn't make it to Decision Day. Bell pulled the plug on the marriage in the middle of the experiment, drawing backlash from fans for not giving the union a chance to grow. Bell was particularly unhappy that Trinh talked to other castmates about their challenges. Though they parted ways less than two weeks into the marriage, Bell and Trinh are on friendly terms and are hardly counted among Married at First Sight disastrous couples.