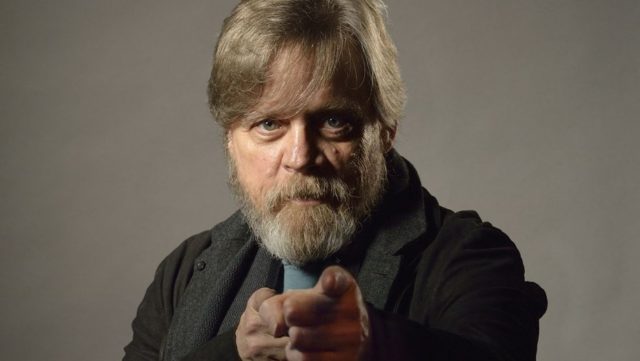 We've seen Star Wars become a culture of its own in our generation, and we continue to see its influences grow with every movie that comes out. It's to no surprise that many of the franchise's cast and crew have been recognized in different ways. J. J. Abrams, Princess Leia, and Rey are some of the ones that have been awarded the Oscar Wilde Award, and it seems that Mark Hamill, aka Luke Skywalker, is following in their footsteps.
Trina Vargo founded the US-Ireland Alliance in 1998. The Oscar Wilde Awards are considered to be Ireland's Academy Awards. It honors those who have done their best in production, performance, and technical work across various stages. It is named after famous Irish poet and playwright, Oscar Wilde. Mark Hamill, 66, is the first name to have been honored for the 2018 ceremony, as announced by the founder of the US-Ireland Alliance, Trina Vargo. While Hamill was born in Oakland, California, he's being recognized as an "honorary Irishman," something the organization is known to grant on a regular basis. As mentioned before, some of Hamill's costars, Carrie Fisher and Daisy Ridley, have already been honored in previous years, as well as the director of 2015's Star Wars: The Force Awakens, J.J. Abrams.
Hamill's character Luke Skywalker plays an important role in the latest Star Wars installment, The Last Jedi. A good amount of shooting for that film happened in Ireland, and with Hamill's involvement, the organization felt that it was the most appropriate time to honor the actor. Hamill has declared his excitement to be a part of the ceremony, stating that he has always had a special place for Ireland in his heart, and that being an honorary Irishman is something of true meaning for him.
It's becoming a healthy tradition for the franchise to receive the awards, and it works to promote modern US-Ireland ties. Other actors who have received honorary status include Michelle Williams, James Corden, James Brooks, and Paul Rudd. It is considered to be one of Ireland's top honors. Hamill says that he attended the event when his friend and fellow actor, the late Carrie Fisher, was a recipient. The awards ceremony that will honor him will be held at J.J. Abrams' Bad Robot in Santa Monica next year on March 1.
Hamill returned to the Star Wards franchise after he was convinced to return by Harrison Ford. The actor was unsure of the return initially, as he was nervous about how the public will react about his return. As soon as he realized the positive talk about his appearance in the movie months before it even came out, Hamill knew he made the right decision of coming back. His character is one that will forever be solidified in cinematic history as one of the most recognizable and Luke Skywalker is as iconic as the franchise itself. We're glad that he decided to reprise his role and surely he deserves the Oscar Wilde award. We're looking forward to more Hamill in the future of Star Wars and more.
Tell us what's wrong with this post? How could we improve it? :)
Let us improve this post!