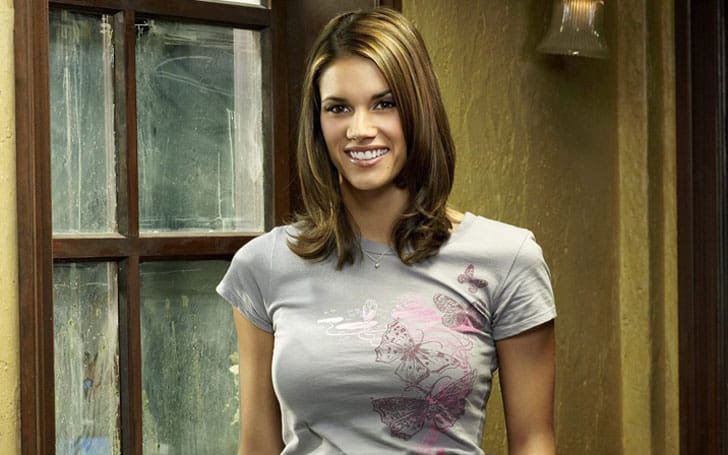 Melissa "Missy" Peregrym is a Canadian actress who is best-known for her role on Rookie Blue. Currently, she is set to star as a member of the main cast on FBI, which is a drama series created by Dick Wolf that is expected to start up in September of 2018. Here are 10 fun facts that people may or may not have known about Missy Peregrym:
1. Her Name Means Honeybee
Melissa is a personal name that comes from the Greek for "honeybee," which in turn, comes from the Greek for "honey." In short, Melissa was said to have been one of the nymphs who nursed the infant Zeus, who had been entrusted to them by his mother Rhea to save him from being devoured like his siblings by his father Cronus. Unlike the other nymphs, Melissa fed Zeus honey, which is why he came to have a taste for the sweet substance even once he had become the King of the Gods on Mount Olympus.
2. Born in Montreal
Peregrym was born in the city of Montreal, which is one of the important cities in the whole of Canada. Given its name, French speakers should find it no surprise to learn that Montreal is named for the hill called Mount Royal that can be found in its center. Nowadays, Montreal is interesting because it is one of the most bilingual cities that can be found in Canada, as shown by the fact that close to 60 percent of its population can speak both English and French.
3. Self-Described Tomboy
It is interesting to note that Peregrym has stated that when she was growing up, she was something of a tomboy. In fact, she joked about not being allowed to wear white jeans when she was growing up because she spent so much time playing in the dirt that she would've dirtied them in no time at all.
4. Spent Some Time Modeling
When she was 18, Peregrym started modeling. Initially, she would appear in print. However, her agency eventually made a recommendation for her to start appearing in commercials, with the result that she wound up in a number of commercials promoting brands such as Mercedes-Benz and the Olympic Games.
5. Had TV Debut on Dark Angel
In 2000, Peregrym had her TV debut on Dark Angel, which was a cyberpunk series about a genetically-engineered super soldier who had escaped from government control into the post-apocalyptic world of what was then the far future of 2019. Besides that amusing note, it is interesting to mention that Dark Angel was also the TV debut for James Cameron of movie directorial fame.
6. Technically, She Was On Catwoman
Technically, Catwoman was the first movie that featured Peregrym, though it was no more than an un-credited cameo. With that said, considering the reputation of that particular movie, the less said about it, the better.
7. Had Movie Debut on Stick It
As a result, Peregrym's movie debut came in 2006 when she played the lead role in a movie called Stick It, which was about a rebellious teenager who is forced back into the regimented world of competitive gymnastics that she had run away from. Suffice to say that since Peregrym didn't have a gymnastics background, she was required to do a great deal of training for the role that she played.
8. Coached High School Basketball
With that said, it helped that Peregrym had an athletic background. In fact, she actually spent some time coaching high school basketball, which she liked so much that at one point in time, she thought she was going to become a P.E. teacher.
9. Has a Role in Van Helsing
Besides Rookie Blue, Peregrym has been involved with a wide range of series in a wide range of genres. For example, she has had a role in Van Helsing, which is a SyFy series about a near-future world that has been overrun by vampires with disastrous results. The lead character is Vanessa Van Helsing, who has a twin sister named Scarlett Van Helsing played by Peregrym.
10. Supports TOMS
Peregrym has been known to support charitable causes, with an excellent example being TOMS. In short, TOMS exists for the purpose of providing safe footwear to South American communities, which can be pretty important for a person's well-being. For example, hookworms can burrow into the human body via bare feet before settling in the intestines to suck up nutrition, with the result that their victims are left both fatigued and bloated.