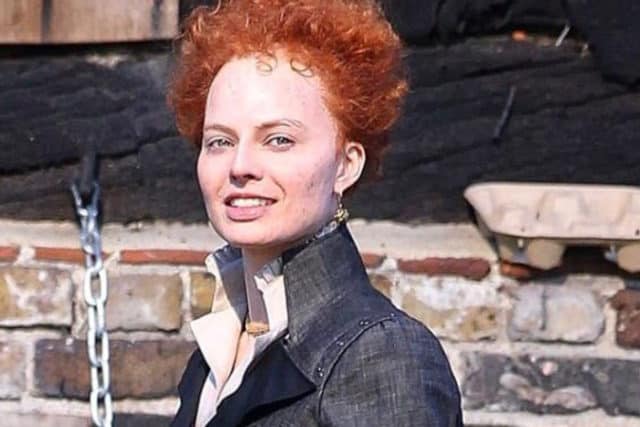 Margot Robbie is preparing for her biggest role to date as she is set to play Queen Elizabeth I in 'Mary, Queen of Scots', the upcoming Focus Features film. The movie is directed by Josie Rourke and Saoirse Ronan plays the lead role. Others starring in the film with Robbie and Ronan include David Tennant, Joe Alwyn, Brendan Coyle, Martin Compston, and Guy Pearce. The movie is based on 'My Heart Is My Own: The Life of Mary Queen of Scots', a biography by John Guy.
Mary Stuart, who became Mary, Queen of Scots, led an interesting and turbulent life and the movie chronicles this. Some of the major events covered include Mary becoming queen at the tender age of 16, being widowed at 18, and the relationship between her and Elizabeth, which was never straightforward.
Elizabeth was a powerful character and taking on this role is an opportunity for Margot Robbie to showcase her acting talents. Elizabeth and Mary were rivals in both love and power and were women with status in an era that was dominated by men. Themes throughout the movie that perfectly represent the true lives of these two famous historical women are conspiracies, rebellion, and betrayal.
With such a powerful storyline, there is every possibility that Margot Robbie will find herself nominated for an Oscar for her portrayal of Elizabeth I. If she does not win an Oscar for her individual performance, then she also has the potential to win the award for her makeup as she is beyond recognition in the movie.
Even keen Margot Robbie fans would struggle to identify the actress in this role as the makeup artists who worked on her for the movie has excelled themselves. Not only does she wear a red wig or the role, to reflect the hair coloring of Elizabeth I, she also wears a prosthetic nose to make her look even more like this historical royal. The makeup team has gone above and beyond the call of duty to ensure that the character is as close an accurate representation of Elizabeth I as it is possible to achieve.
Margot Robbie, who is best-known for her role in Australian soap opera 'Neighbours' and for playing Harley Quinn in the movie 'Suicide Squad' takes on an entirely new look for the upcoming period movie. She is usually known for her soft features and pretty face. With the addition of the prosthetic nose and the red wig, she instantly becomes less attractive and her features become more severe. The overall effect is to transform Robbie into a woman with a strong and powerful appearance that is befitting of the role.
Fans of period drama movies and those who enjoy watching the performances of Robbie and Ronan will have a while to wait yet before they can see this phenomenal transformation for themselves. Although filming is underway, the movie is not scheduled for release until 2018. Only then can fans truly appreciate the transformation that Margot Robbie has undergone to become Elizabeth I and decide for themselves if the makeup is worthy of an Oscar nomination.