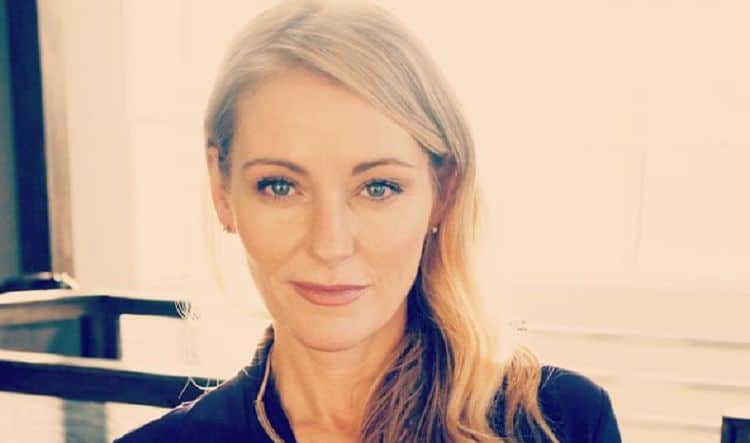 Louise Lombard has been working in the entertainment industry for more than 30 years. Although she began her career in the United Kingdom, she has since become well known in the American entertainment industry as well. Over the course of her career, Louise has built a very impressive resume that includes both film and TV roles. She is widely respected for her versatility and she has shown that she can seamlessly move between genres. Most recently, she has been getting a lot of attention for her role in the 2021 movie After We Fell which has been added to Netflix. Keep reading to learn 10 things you didn't know about Louise Lombard.
1. She Fell In Love With Acting As A Child
Acting has been a part of Louise's life for almost as long as she can remember. However, she didn't always see it as an option for her career path. She was only about eight years old when she started taking acting classes and it quickly became clear that she was a very talented kid. Over the years, she continued to hone her skills until she eventually got an opportunity to get into the entertainment industry.
2. She's A Proud Mom
From the outside looking it, it's easy for people to assume that Louise's career is the most important thing in her life. In reality, though, nothing means as much to her as her family. She is a devoted mother of two and she loves spending as much time with her children as she can.
3. She Enjoys Spending Time Outdoors
Louise has been fortunate to find consistent work over the years which means that her schedule can get pretty busy. However, when she gets some time away from work, she enjoys being outside and taking in all of the beauty that nature has to offer. From hanging out at the beach to going on walks with her dog, Louise loves getting fresh air.
4. She Isn't Afraid To Get A Little Political
There are lots of people who shy away from sharing their political views because they're afraid of potentially rubbing people the wrong way. Louise, however, has made it very clear which political side she's on. She appears to have liberal beliefs and she supported the election of president Joe Biden.
5. She's An Active Person
Oftentimes when people's schedules start to get overwhelming, exercise is one of the first things that gets put on the backburner. However, Louise always makes it a point to get in as much exercise as possible. Even if she can't make it to the gym, she isn't afraid to take out a yoga mat and do an at-home workout.
6. She Studied English
Majoring in English is often seen as a poor choice because many careers traditionally held by English majors are now obsolete. In reality, however, being an English major can actually open the door to lots of opportunities, and acting is one of them. Louise, like lots of other actors, studied English literature while enrolled at Cambridge University. She also studied photography.
7. She Also Does Voice Work
Louise's live-action work is what most people know her for, but that isn't the only way she's contributed to the acting world. She is also pretty experienced when it comes to voice acting. Over the years, she has done a good amount of voice-over work for the BBC. More than likely, we'll see her do even more voice projects in the future.
8. She's Done Commercials For Big Brands
Movie and TV roles aren't the only times Louise has shared her talents in front of a camera. She actually got her start by doing commercials which gave her the opportunity to work with some very well-known brands. Some of the companies Louise did commercials for include Dyson and Woolworths.
9. She's Fairly Private
Even after spending so much time in the entertainment industry, Louise has never been the kind of person to share all of her business with the public. Instead, she has chosen to keep most details about her private life to herself. Her decision to live a low-key lifestyle seems to have worked very well for Louise and her family.
10. She Likes To Travel
In addition to splitting her time between the United States and the United Kingdom, Louise also enjoys traveling. Thanks to her career, she has gotten the chance to visit places all over the world. Not only can traveling be fun, but it also opens the doors to lots of memorable experiences that can be cherished for a lifetime.
Tell us what's wrong with this post? How could we improve it? :)
Let us improve this post!