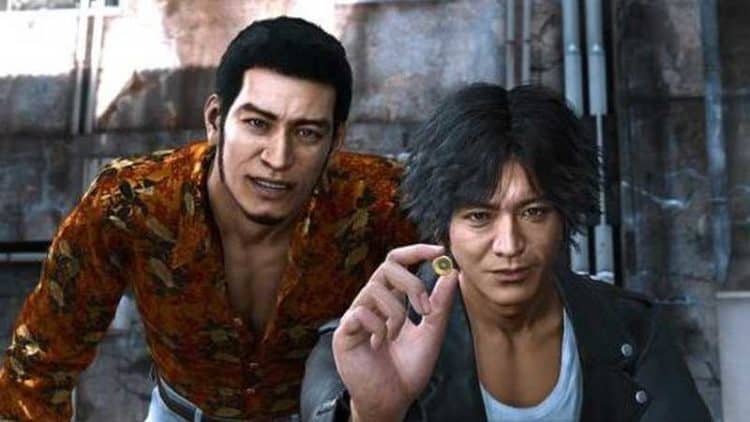 Lost Judgement is a spin-off of the Yakuza series that is slated to be released soon. Ryu Ga Gotoku Studios are developing this title with Sega taking duties as publisher. The story is about detective Takayuki Yagami that must solve a crime that involves murder, sexual harassment, and controversy throughout the cities of Kamurocho and Isezaki Ijincho. Yakuza is one of those game series that has been around for a while, but it is now really gaining popularity within the gaming community. It certainly has had its fans over the years, but for some odd reason it never really reached mainstream appeal. It was more catered to niche demographics. It's not to say that these are bad games, because they're not. They actually have been widely well-received since 2005 and have sold 14 million units worldwide.
Because of this, Sega feels that an expansion of this series is warranted. The idea of Lost Judgement became seeded in the minds of the developers after the completion of Judgement back in 2018. This upcoming project is a sequel to Judgement which is a natural continuation of where it left off. This game is loaded with martial arts action that is akin to Sifu and perhaps even Tekken. Thus, there will even be an expanded stealth system utilized in this installment. This was dabbled on throughout Lost Judgement's predecessors, but it was deemed a little "shallow." Therefore, the developers are taking the initiative to really give the stealth gameplay more meat in its functionality. The Yakuza series is vast in which the current count of games is now eight. Any player that is considering playing these games might want to get a head start before the launch of Lost Judgement because the story within these games is quite the odyssey.
Video:
Internal Conflict
The thing about the Yakuza games is that they're teeming with side activities that give other IPs like Red Dead Redemption and even Grand Theft Auto a run for their money. In past games, players could indulge in things like golfing, baseball, gambling, blackjack, karaoke, and video arcades. Going into fight clubs and even racing was an option in those games. Lost Judgement will certainly be following this model and will expand it with more organic activities that weave into the story. There will be something called "School Stories" in which players will be able to take control of other characters to complete side stories that'll expand the game's overall lore. There will even be a boxing club, street chases, and lockpicking that players can utilize. As mentioned before, stealth will be enhanced with the "trailing missions." This is where Yagami tracks down suspects throughout the city by following them down the streets. In the previous game, this gameplay mechanic was kind of static and it left a lot to be desired.
With Lost Judgement, the "trailing missions" will have more depth to them. This time around Yagami will have a Shiba Inu with him to help sniff out clues and important items. Thus, Yagami will need to take pictures and document everything that is going on. Players will even get higher EXP depending on how well-framed the picture is. Also, if players get caught, Yagami can shake off suspicion by blending into the crowd and checking his phone. It's little things like these that add a little more variety to an otherwise tired trope. Even though these types of missions have been around since the original Assassin's Creed, finding ways to make them feel fresher can be a tricky proposition. I least the developers of this title are taking the initiative to make stealth mission a little more enjoyable.
Fist of the Law
One of the most attractive features in the Yakuza series is the combat. Given that this game series was inspired by the old Yakuza movies within the slew of Japanese filmography, hand-to-hand combat is a staple to these stories. Lost Judgement will be using the same fighting mechanics that Yakuza is known for. Of course, it will be given a complete overall with this installment. Yagami will be equipped with three distinct martial art styles. For intimate encounters, the Tiger Style is the most useful. This was first introduced in Judgement and it will be making a return. When surrounded, the Crane Style uses broad sweeping attacks to eliminate crowds. The newest addition to fighting will be the Snake Style. This will be used for a more defensive position to where Yagami can use counterattacks while being jumped.
Of course, Yagami can grapple and throw down enemies onto the ground. He comes with new ground attacks to where he can knock out enemies cold. Usually, things were more based on turn-based RPG mechanics with combat within the Yakuza series. Now, this series has evolved into more of an action-adventure brawler. The fighting in Lost Judgment seems to be fluid and loaded with special combos and finishers. Thus, there is now something called "EX Boost Status." This is associated with an EX Gauge that slowly builds up depending on what fighting style is being used. Once the gauge is full players can unleash "EX Actions." With this, Yagami becomes invincible and his attacks are more crushing. This is a very useful tool when being overwhelmed by thugs. On top of this, Yagami can also summon a dog to jump into battle and help out. There's also the "afraid state" regarding the enemies. If players take out a leader or disarm an enemy using the snake fighting style, enemies will ultimately faint out of fright.
The Price of Justice
The development of Lost Judgement is complete and the game is getting ready to be shipped. Any player that's a fan of the Yakuza series should definitely have this game on their radar. Chances are that this installment may be the last of the series, but things in the gaming industry are never absolute. It seems that this title has all the goods that the Yakuza games are known for with some extra elements in place. Lost Judgement will be available for the PlayStation and Xbox on September 24th.