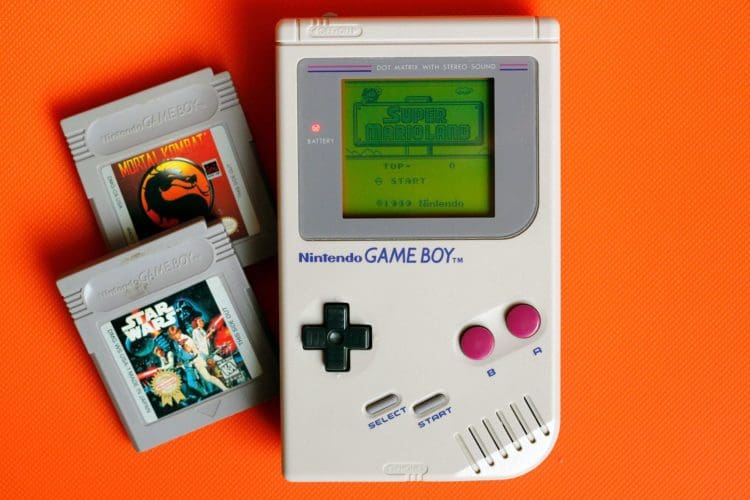 Nintendo embraces nostalgia like no other gaming company. When the company announced the Switch, a return to portable gaming as nostalgic as it was contemporary, it brought in classic titles from Nintendo and Super Nintendo without spending for special retro consoles or individual titles. However, despite an interface that's tailor-made for handheld gaming and dozens of classics that remain as good today as they were more than twenty years ago, they still haven't given us a satisfying update on the classic Game Boy titles we knew and loved in the early days of portable gaming.
Nintendo hasn't forgotten about the Game Boy in its entirety. While most console classics started on the NES or SNES, Pokemon and all its spin-offs are here because the revolutionary handheld RPGs of yesteryear allowed them to be. Game Boy's simplicity also allowed for impressively large open-world adventures long before that label became synonymous with mature titles like GTA. Even the Zelda franchise, whose first adventures are borderline unplayable in their native graphics and controls, put out several games on Game Boy Advance and Game Boy Color that, if not as good as the classic A Link to the Past, weren't far behind it, either.
In some ways, the lack of Game Boy titles makes a little bit of sense. After all, games that are built for a three-inch screen may look alright on handheld mode, but anyone with a Raspberry Pi on their HDTV can tell you that the games don't look that bad on screens several times bigger than the ones that once required just the right amount of shade while also needing the right amount of light. While Game Boy ports of games that they designed for Super Nintendo don't need this same treatment, Nintendo is robbing Gen Z of one of its greatest Mario games of all time, Super Mario Land 2: 6 Golden Coins.
Combining the type of world-hopping that makes Mario Bros. 3 and Super Mario World as good today as they were more than three decades earlier with the underrated advantages of a system that allowed simplicity to breed some of the most groundbreaking titles in history, 6 Golden Coins is a vast world featuring toy-themed levels that take advantage of the tiny screen to immerse you int a world that's filled with life despite its olive-green and dark gray aesthetic.
For modern audiences, the idea of a system that Nintendo specifically made to provide simplicity and immersion over crisp, colorful graphics that cover up mediocre gameplay, playing on a screen with so many limitations may get some getting used to. However, the system was unique because it wasn't meant to be the cutting edge. If you believe Game Boy engineer Gunpei Yokoi, the green-and-gray (black and white, if you ask him) graphics were not the best they could do. They were the best way to let gameplay do the talking without limiting the team's imagination. "The technology was there to do color," he said in an interview translated by Gamasutra in 2015. "But I wanted us to do black and white anyway…Once you start playing the game, the colors aren't important. You get drawn, mentally, into the world of the game."
This is important. Yokoi explains the forward-thinking ways Nintendo, right or wrong, helped tpave the way for Angry Birds, Temple Run, Candy Crush, and still make archaic concepts such as Warioware ripe for new adaptations today. In a world where graphics often get the leg up over innovation, the Game Boy's success despite more powerful competition such as Game Gear shows why Nintendo succeeded here while failing or fumbling amazing ideas like Virtual Boy and, to a less extent, the Wii U.
"It was difficult to get Nintendo to understand… Partly, I used my status in the company to push them into it," Yokoi said. "After we released the Game Boy, one of my staff came to me with a grim expression on his face: 'There's a new handheld on the market similar to ours…' The first thing I asked was: 'Is it a color screen or monochrome?' He told me it was color, and I reassured him, 'Then we're fine.'" While the Game Boy may have been behind less-noble companies giving us portable systems that boasted 900 different versions of Tetris and Breakout, the sentiments that drove it to succeed are still inspiring the current generation of programmers and designers to tap into the same things that drove Yokoi and company to gaming history.
Panic, the studio which gave us recent hits such as The Untitled Goose Game, is set to release the Playdate later this year. Playdate is, in many ways, the natural modern version of the Game Boy. At first glance, it's a simple system with classic 2D games that look both right in line with the early Game Boys and thirty years more advanced, with subtle advances that allow the graphics to blur the line between the Game Boy's dated hardware and 2021's interactivity, connectivity, and creativity.
Not only can players use the console to play promising games that look straight out of the early nineties, albeit with some much-needed sheen, but Playdate also encourages interactivity, already touting its open-source development tools that they hope will succeed where other games like Dreams failed in bringing game design to the broader audience. Nintendo already has plenty of updates, remasters, and sequels on the way that owe their roots to the Game Boy, but the loud desires for the actual games that made that system special appear to fall on deaf ears.
Whether giving us a retrofitted system like the ones the NES and SNES got before the Switch or simply adding a third console to the native ports inside the system. Nintendo sits on a potential goldmine that would not only help its older fans relive their gaming past, but show the younger crowd the early days of portable gaming before smartphones hijacked the concept and turned it into something with less magic and more cynical commercial intent. Now, we wait and see if Playdate helps spearhead such a movement. Otherwise, I'll have to keep on dusting off that old game boy without a battery case when I want to relive Pokemon, Mario, and other handheld classics of my childhood.