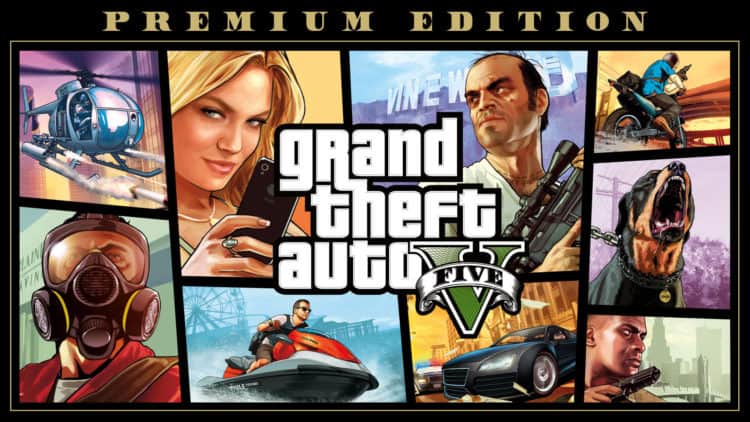 Grand Theft Auto V released on September 17, 2013 which is just two years short of ten years ago. Now, Rockstar is planning on releasing a PlayStation 5 and Xbox Series X|S Enhanced version of the game that just doesn't seem to die later this year in November. With no sign of Grand Theft Auto 6 to come anytime soon, fans of the franchise are still left to play the same tired game for what feels like the rest of time. Why does Rockstar continue to push Grand Theft Auto V when they know that all players want is the next game? Why haven't we gotten any news on the next game in the beloved franchise, and how on Earth did we manage to get stuck playing the same game for almost 10 years?
Grand Theft Auto V
As we know, players have been playing Grand Theft Auto V for nearly ten years now, and many have grown very tired of Rockstar continuously releasing new versions of the same game. Unfortunately, it looks like Rockstar isn't finished with Grand Theft Auto V yet, since we're getting another version of the game with next-gen enhancements for the PlayStation 5 and Xbox Series X|S later in November this year. With this latest enhanced version of Grand Theft Auto V, how many versions of the game now exist? Well, we have:
Original Standard
Original Special
Original Collector's
Original Social Club Members
Enhanced Standard
Enhanced Returning Social Club Members
Premium Online Edition
When the expanded and enhanced versions of Grand Theft Auto V and Grand Theft Auto Online arrive on PlayStation 5 and Xbox Series X|S with new features and more on November 11, 2021, this will bring the total number of Grand Theft Auto V editions to a whopping 8! I guess that makes one for every year the game has been released!
Grand Theft Auto Online
So, it looks like there will actually be new things added to GTA Online for this next-gen upgrade, and here's what Rockstar had to say in their Newswire post about it: "In Los Santos, car culture is back on the streets in a big way, with new opportunities for fans of performance and customization upgrades to get together with like-minded gearheads to test and show off their rides free from interference from authorities and other troublemakers. The renewed interest is bringing a new underground car meet into the area, along with new additions to the local racing scene — and demand for stolen vehicles has never been higher. Expect high stakes and high action as crews hit the streets to get hold of the latest vehicles on the hot list, challenge each other in new race types, or take part in a series of multi-part robbery missions, where a precisely modified getaway vehicle will be your best weapon — all later this summer." Rockstar also said that in preparation for the GTA Online summer update, there will be a total of eight new Stunt Races that will be coming to the GTA Online Stunt Series on May 27, which will "introduce an array of white-knuckle thrills for stunt racers in an assortment of vehicle classes." After this Stunt Race update, the popular "Deadline" game mode will also receive seven new arenas, and Survival mode will also expand to new locations throughout Los Santos and Blaine County.
It's Time to Stop
Rockstar has been milking Grand Theft Auto V for so long now, and they continue to do so, because people keep buying it and they keep playing it. I'm not saying that anyone needs to stop playing GTAV – not at all – but at some point, if you want any updates on Grand Theft Auto 6, then you have to stop buying Shark Cards and new versions of Grand Theft Auto V.
Supposedly, Rockstar has plans for some surprises that are related to the upcoming 20th anniversary of Grand Theft Auto 3, so maybe there will be some news for Grand Theft Auto 6, but more realistically it's probably going to be a GTA 3 remake or something along those lines, so I wouldn't necessarily get your hopes up. The next-gen enhanced versions of Grand Theft Auto V will supposedly also come with currently unannounced features, and the update to GTA Online this summer will also "include special benefits for players to take advantage of in these expanded and enhanced versions when they drop." So, who really knows what's next for the future of Grand Theft Auto; maybe we'll get Grand Theft Auto 6 one of these days, maybe a GTA 3 reboot, or maybe we'll just keep getting more and more versions of Grand Theft Auto V. Hopefully it's not the latter, because I'm not sure how much more GTAV I can take.
Tell us what's wrong with this post? How could we improve it? :)
Let us improve this post!