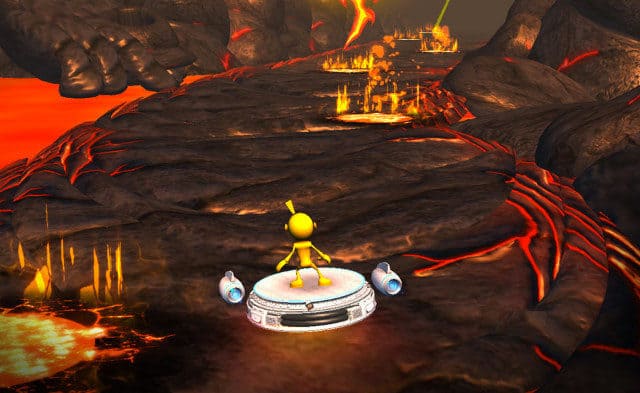 Just when you think you've seen everything here comes a video game that might be on the verge of being approved by the FDA as the first approved video game that can help with ADHD. You read all that correctly, a video game that helps, not cures mind you, with ADHD. The game, as far as I can tell, is tablet-based and is designed to treat the disorder through…..some way that doesn't get easily defined. It has a great deal to do with impulse control and how it can be calmed down in those with ADHD. Aside from that there isn't a great deal on it just yet that's been released other than the fact that it is thought to be close to being toted out as a possible treatment option.
Excuse me but I think my brain just ground to a halt. Someone is going to prescribe video games to ADHD individuals to get them to essentially calm down and focus? When you think about it in rational terms it doesn't sound like a horrible idea, but when you continue to think about it the idea sounds like something that's already been happening. The difference is that the game coming out is meant to stimulate certain neural pathways whereas other games are just meant to entertain and offer up a pleasing experience that has nothing to do with stimulating those same pathways.
I hate to rain on the parade, especially since I don't know a whole lot about the situation. But wouldn't regular video games work just as well? After all a lot of games are known to make kids slow down and focus on the tasks they need to accomplish in order to win the game or at least get to the next level. As I already said I don't know a lot about the matter but it seems that developing a single type of game for those with ADHD might be kind of pointless after a while. The study that was run on this was with kids that were between the ages of 8 and 12, which would tell me that this is assumed to be the problem age for kids diagnosed with ADHD. Some of the kids were introduced to the new game and over a period of a few weeks were seen to exhibit a greater amount of inhibitory control, while those that were given a regular action game were not seen to be affected.
I can't put my finger on it at the moment but there seems to be something very skewed about such a test, and not just the idea that they only tested 348 children. There are just too many variables to take into account it would seem when dealing ADHD to say with any certainty that this game would in fact help those with the disorder. It's a nice idea and a good start to something that could be highly beneficial to such kids but it doesn't feel like it has all the bugs worked out of the system yet.
Tell us what's wrong with this post? How could we improve it? :)
Let us improve this post!