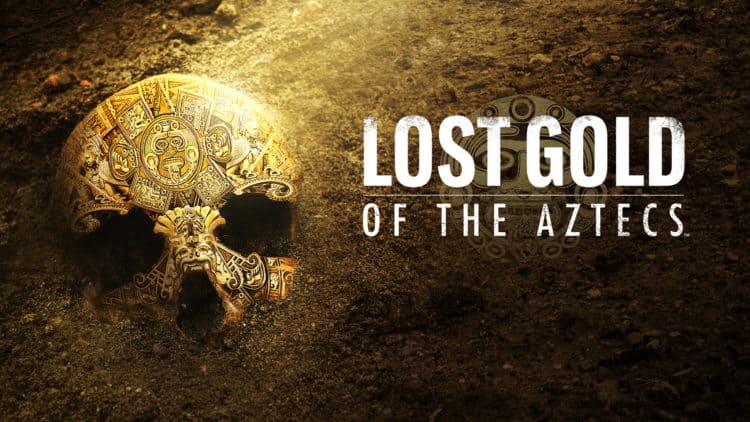 Shows like The Curse of Oak Island have proven that people really like to watch other people search for lost treasure. So it's only right that The History Channel decide to add another treasure hunting show to its lineup. One of the network's newest series, Lost Gold of the Aztecs, is all about uncovering the mystery of Montezuma's hidden treasure. Throughout the show, three families will go out on their own searches. Not only do they have the desire to find the treasure, but they also have years of experience in treasure hunting. If anybody has what it takes to solve this centuries-old mystery, it's the cast of this show. Keep reading to learn 10 things you didn't know about Lost Gold of the Aztecs.
1. This isn't The History Channel's First "Lost Gold" Series
If the name Lost Gold sounds familiar to you, that's because this isn't the first time The History Channel has had a series with this name. In 2019, the network debuted a series called Lost Gold of World War II. Although it's unclear whether the show has officially been canceled, it hasn't had any new episodes since its second season in 2020.
2. Some of the Cast Members Have Been on TV Before
The cast members of Lost Gold of the Aztecs may not seem like your typical reality TV stars, but some of them are no strangers to being in front of the camera. For example, one of the show's stars, Dan Dillman, has made several on-screen appearances including in an episode of The Curse of Oak Island.
3. Some Cast Members Come from A Family of Treasure Hunters
You may be wondering how someone could get into treasuring hunting – especially at such a serious level. The answer is that the cast of Lost Gold of The Aztecs was born for this. In fact, several of them are third-generation treasure hunters who grew up watching their fathers and grandfathers look for treasure. Some have even continued to pass this interest down to their children.
4. There's No Proof the Treasure Exists
One of the things that's interesting about Lost Gold of The Aztecs is that there's no legitimate proof that Montezuma's treasure actually exists. While the treasure hunters obviously believe that there are clues pointing to the treasure's existence, there is always a chance that they're searching for something that isn't there.
5. You Can't Follow the Show On Social Media
If you're the kind of person who likes to follow your favorite shows on social media, I have some bad news for you. As of now, Lost Gold of The Aztecs doesn't have any official social media profiles. This may change if the show ends up being very successful. For now, however, you can follow The History Channel or the cast members' persona pages if you'd like to get updates or additional information about the show.
6. The Show's Future is Uncertain
Whether or not a show gets renewed depends on a number of factors. As a result, the waiting game of seeing if a show you like will get another season is always stressful. That said, Lost Gold of The Aztecs fans are going to have to wait a little while longer. The History Channel has not revealed whether the show will be renewed.
7. Viewers Will Learn About Mexican History
On the surface, it might seem like Lost Gold of The Aztecs is a show all about looking for buried treasure. While it's true that that is the show's main premise, the reality is that there's so much more to the series than that. Viewers will also get a chance to learn more about Montezuma as well as Mexican and Spanish history.
8. There Is A Curse Involved
Every good story involving hidden treasure also involves a curse, and Lost Gold of the Aztecs is no exception. As an article from TV Insider states, "According to legend, the famous Aztec emperor intended the gold for "the chosen ones" and promised "death to anyone [else] who tries to find the treasure and gets too close," says Dillman, who believes his "pure intentions" will protect him."
9. The Show Takes Place In Different States
Although it's believed that Montezuma's treasure is hidden somewhere in Mexico and the southwestern part of the United States, no one knows exactly where to look. For that reason, the search has been far and wide. The cast members of Lost Gold of The Aztecs are searching for the treasure from three states: Nevada, Utah, and New Mexico.
10. The First Season Is Pretty Short
Over the last few years, it seems like TV seasons are getting shorter and shorter. Long gone are the days when most shows have 12-15 (if not more) episodes per season. Unfortunately, Lost Gold of Aztecs is another show with a very short season. From what we can tell, season one will have just five episodes.