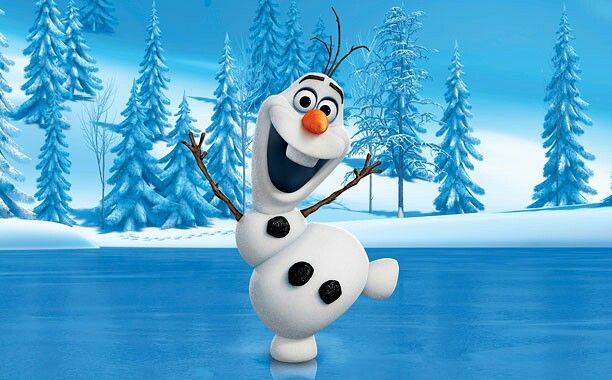 Just when you thought promotions that had anything to do with Frozen were dying down finally you realize that they're about to ramp up again since Frozen 2 is somewhere on the horizon and winter is going to be approaching in a few months. That means that one of Disney's biggest box office hits is once again going to be in season and every character on the roster is going to be given at least a little screen time again. In this case it's the lovable snowman Olaf that will be getting some of the attention as he comes out singing a new song from Olaf's Frozen Adventure.
For someone that seems to have been made up as a sidekick Olaf has gained intense popularity throughout the length of the Frozen franchise. It's been since its release in 2013 that Frozen has been going strong, but chief among them is the wisecracking snowman that somehow managed to melt people's hearts with his goofy voice and very naive manner. Let's be honest, Olaf isn't the brightest candle on the cake but what he lacks in intelligence he more than makes up for with heart. He's been one of the most popular characters ever since the film's release, and in many ways has turned characters like Kristoff and Sven into little more than glorified extras.
His songs are fairly hilarious, especially for those old enough to understand the dynamics of a snowman and how likely it is for him to survive the warmer weather he seems to cherish so much. For kids the character is just a lot of fun and colorful enough that they can glom onto him. He's not a challenging character and in all honesty he's not even the most well-developed. That's probably because whatever Olaf has to give has already been laid on the table with the first film.
He's a talking snowman. He was brought to life by Elsa. He can be knocked apart and still piece himself back together. He loves summer but doesn't grasp the concept that he'll melt. He just barely grasps the concept of fire. That right there is Olaf in a nutshell.
That could be why kids like him so much. There's not a lot going on behind that big goofy smile and his pleasing songs, it's just Olaf and how he feels about the world in general. He's already admitted in the first film that he does have limitations, but he does so in a way that makes you feel that he doesn't know why he has limitations, but it's enough to know that he has them. That's a big part of why those same limits just don't matter.
His songs are just so cute and so inherently cheerful that you just can't help but sing along or possibly tap your toes to the beat. Some might say they're a little cute and a little too sappy, but kids love them because they're simple and can be easily followed.
Plus, Olaf is the kind of character that's good for mass marketing, so he won't be going anywhere anytime soon.
Here's a snippet of my new song, "That Time of Year," from #OlafsFrozenAdventure! In theatres 11/22 with #PixarCoco, Soundtrack 11/3! pic.twitter.com/ZzfxkukQmZ

— Josh Gad (@joshgad) September 8, 2017
Save