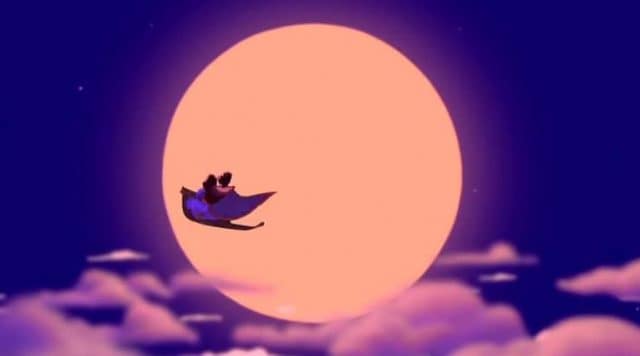 About a week ago, Jorge Luengo Ruiz, obviously a huge fan of Disney decided that he would release an incredible video he made. He decided to compile what he considered to be the most glorious cinematic shots from Disney since the days of Snow White in 1937. Jorge went all the way up to 2016's Moana so clearly a lot of time was put into this video that lasted all of 6 minutes.
What's great about this video is that you're taken down nostalgia lane. There are just so many movies covered here that you'll forget that these were even Disney movies or that they even existed. One has to admit how beautiful these scenes are. I don't care if you're male or female, you will more than likely shed a tear when you watch this. The toughest questions is, "what's your favorite shot in this video?"
I've always been a Frozen and Lion King guy so those would have to be my top. If I really had to choose I'd probably go with Lion King which might contain the biggest tearjerker moment in Disney movie history (other than Bambi).
Anyway, enjoy the video!
Here's a list of all the movies in the video
Snow White and the Seven Dwarfs (1937)
Pinocchio (1940)
Fantasia (1940)
Dumbo (1941)
Bambi (1942)
Cinderella (1950)
Alice in Wonderland (1951)
Peter Pan (1953)
Lady and the Tramp (1955)
Sleeping Beauty (1959)
One Hundred and One Dalmatians (1961)
The Sword in the Stone (1963)
The Jungle Book (1967)
The Aristocats (1970)
Robin Hood (1973)
The Rescuers (1977)
The Fox and the Hound (1981)
Oliver & Company (1988)
The Little Mermaid (1989)
The Rescuers Down Under (1990)
Beauty and the Beast (1991)
Aladdin (1992)
The Lion King (1994)
Pocahontas (1995)
The Hunchback of Notre Dame (1996)
Hercules (1997)
Mulan (1998)
Tarzan (1999)
Fantasia 2000 (1999)
Dinosaur (2000)
The Emperor's New Groove (2000)
Atlantis: The Lost Empire (2001)
Lilo & Stich (2002)
Treasure Planet (2002)
Brother Bear (2003)
Meet the Robinsons (2007)
The Princess and the Frog (2009)
Tangled (2010)
Wreck- It Ralph (2012)
Frozen (2013)
Big Hero 6 (2014)
Moana (2016)