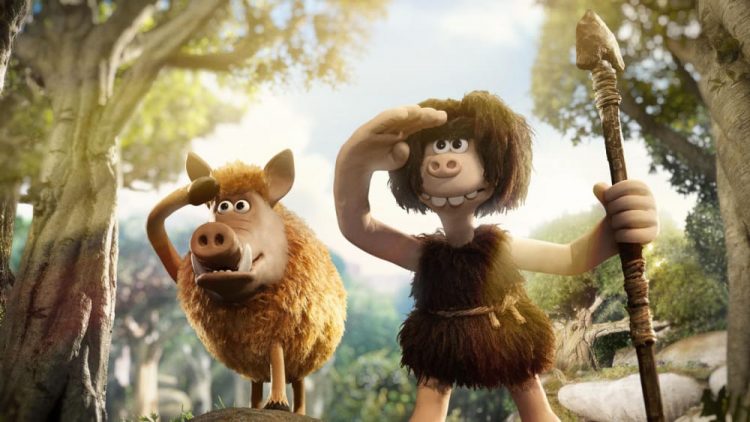 Remember when claymation movies were made back when we were kids? Some of us thought they were the best thing to ever come along since they were fun, they were engaging, and they often went along with a story that wasn't too complex but was still a good time since it was amazing to see the kind of artistry and work that went into each movie. Since around the year 2000 claymation has only been getting better as the crews have gotten bigger, thereby lessening the amount of work per person and assuring that more detail and greater stories will be possible to further entertain the audience. Sean Wilson of Den of Geek! has put together one of the many lists of the best claymation movies ever made and while I can honestly agree with a lot of his picks it does seem as though there are a few that really warrant a little more attention.
Here a few of the best claymation movies created since the year 2000.
5. Chicken Run
From an adult perspective Chicken Run would definitely be a polarizing film since it does go over ideas of animal abuse and the morality of mistreating farm animals that has been seen as an issue for a while now by many who support the ASPCA. But if you look at it as an animated movie that is supposed to be fun and engaging on a few different levels you might enjoy it since the chicken farmers are truly terrible people that seem not to care at all about their animals. It's a fun movie that has a great deal of humor and showcases a few celebrity voices that are used in great measure for a good deal of comedic effect.
4. Coraline
Coraline is kind of a disturbing look into what you get when you wish for a better life but don't seem to know what you're really asking for. When she ventures into the other world things seem pretty kosher to start with and even better than where she came from. But when the price for staying in this world is revealed she finds out that staying is not the best of options, and that the controlling force that has lured more than her into this world is trying to keep her for good. By helping those that have been trapped in this world and escaping back to the real world Coraline comes to realize just how valuable her life in the real world is and why it needs to be treasured.
3. Early Man
This was definitely a story created with a modern lean to it since the idea that the cavemen invented football was something that a lot of people probably laughed at in a good-natured way since it is kind of funny. But the whole thing seems like it was a lot of work to come up with and might have been just as much for adults as it was for kids since the story lines and plot were created in a manner that had a lot more detail to them than a lot of kids' stories tend to exhibit. Some might argue that kids can understand a lot more than we think, but there are times when it seems like too much of a story is kind of an overload.
2. Kubo and The Two Strings
The amount of imagery and action in this movie is what likely drew a lot of people to it since the story of Kubo is quite enchanting really. A young boy that cares for his mother until he's forced to run for his life when her two powerful sisters appear to attack the two of them must find his father's armor in order to stop the Moon King from taking his other eye, as his missing eye was taken when he was a baby, so that he does not become like the Moon King in turn. Throughout the movie one can see that this isn't the type of film you'd want to show very young children unless it was with a parent, but all in all it's a very well-told story.
1. ParaNorman
Norman is that weird kid that you don't really know much about but isn't exactly the type that fits in all the time. This isn't to say that he's a weirdo, but someone that can see and speak to the dead is someone that does tend to draw stares. But when it becomes obvious that he's the only one that can stop a vengeful witch from tearing his town apart his ability becomes quite valuable indeed since he's about the only one that knows how the witch has suffered and what it will take to calm her down and let her rest in peace.
Claymation has come a long way since the first movie was made so long ago, and it's only gotten better since.
Tell us what's wrong with this post? How could we improve it? :)
Let us improve this post!