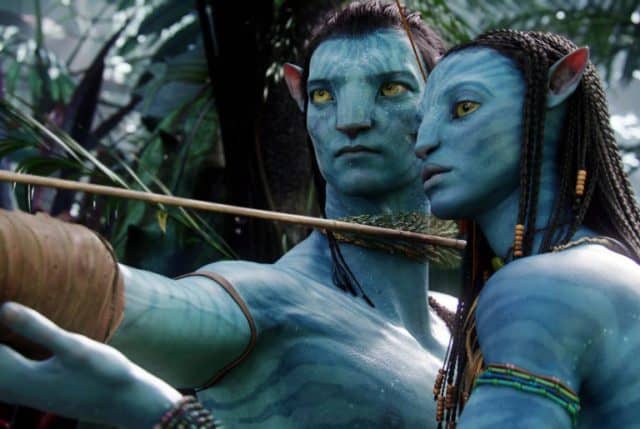 When the epic science fiction film 'Avatar' was released in 2009, it became a hit for many reasons. The movie was written, directed, produced, and co-edited by James Cameron. For this reason, it was marketed as 'James Cameron's Avatar'. The movie starred Sam Worthington Zoe Saldana, Stephen Lang, Michelle Rodriguez, and Sigourney Weaver. It became the highest grossing film of all-time, a title which had previously been held by 'Titanic for twelve years. This movie was also directed by James Cameron and had grossed over $2 billion at the box office. Although it had been made on a high budget of around $237 million, it grossed a staggering $2.788 billion at the worldwide box office.
Sequels to this film have long been awaited and it is now clear that there are four planned sequels, the first of which will be released in December 2020. Again, this is written, directed, and produced by James Cameron and many of the original cast are returning to reprise their roles. As the first film was such a hit, it would be expected that its sequel will cause the same amount of box. There is no reason why this movie should not also make $2 billion at the worldwide box office.
It is not just the involvement of the original cast and James Cameron that make this film likely to become a commercial success. Current film trends also indicate that moviegoers are heading out to the theaters and are interested in sci-fi films. Take 'Star Wars: The Force Awakens'. This movie was a massive hit and grossed $2.07 billion at the worldwide box office, putting it in the elite club of movies to have hit the $2 billion threshold along with 'Titanic' and 'Avatar'.
There are also examples of movies that have achieved box office figures that have fallen just short of making it into this club but have exceeded ticket sales of well over $1.5 billion. Examples of these films include 'Jurassic World', 'The Avengers', and 'Furious 7′.
Other films in the top ten list of the highest grossing films of all-time are 'Avengers: Age of Ultron', 'Harry Potter and the Deathly Hallows: Part 2′, 'Star Wars: The Last Jedi', and the 2018 film 'Black Panther'. With the exception of 'Titanic', watch of the films in the top ten have elements of fantasy or science-fiction. Excluding both 'Avatar' and 'Titanic', they have all been released since 2010. Another interesting point to make is that several of the films that have achieved such a high-level of commercial success are sequels.
This demonstrates a clear trend in what modern moviegoers are interested in watching during their trips to the movie theater and it seems that fantasy and science-fiction are at the top of the list. If you take this trends into consideration when making predictions about how well a movie will succeed commercially, all the signs are good for 'Avatar 2′ making into the exclusive $2 billion club along with its predecessor. But not only do we think it'll hit the $2 billion mark but by the time this film comes out, it could very well hit $4 billion given we think Infinity War has the chance to hit $3 billion.