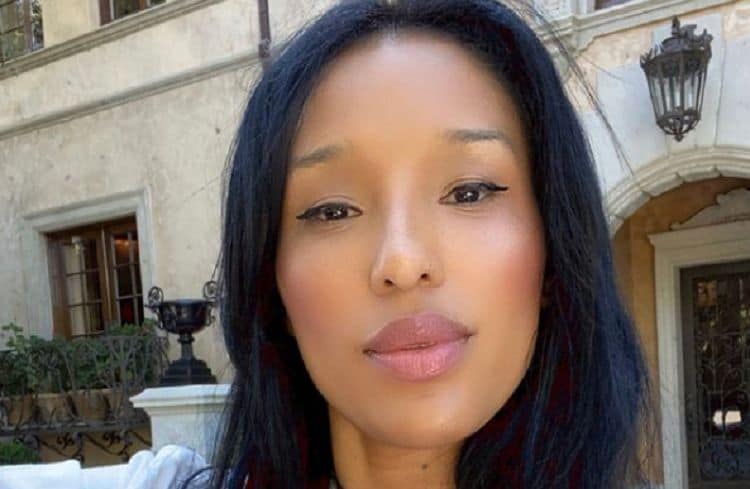 No matter how many May/December romances the world sees in the Hollywood area, people are still shocked when a famous celebrity announces a new relationship with someone and their ages are nowhere near the same. It's happened more than once, and it will continue to happen. Why the world is collectively surprised each and every time is mind-boggling, but we also get it. When famed singer Lionel Richie went public with his new girlfriend, blogger and social media influencer Lisa Parigi, we all raised a brow. He's in his 70s, and she's in her 30s. They've been together for years, though, so it's always interesting that everyone is still shocked. It's baffling, but they seem happy. Here's what you need to know about the star's famous lady friend.
1. She's Younger Than Her Boyfriend's Daughter
When Lionel Richie married his first wife, Brenda, they made the decision to adopt his oldest daughter. Maybe you know her? Her name is Nicole Richie and she became famous decades ago when she and then-bestie Paris Hilton began reality television careers. She's 39. Parigi is 30. Richie also has two more kids, Sophia and Miles. They're 22 and 26 respectively.
2. They Don't Look Bad Together
She's lovely, but we were also a little surprised to find out she's in her 30s. He's 71, but he looks like a man in his 50s. So, they kind of balance one another out in terms of how they look together. In fact, if they weren't famous, and you didn't know their ages, you wouldn't look twice at them in public, if we are being honest.
3. She Lived in Switzerland
We cannot be sure whether she's from Switzerland or she only lived there as a child, but we did find out her heritage is Swiss, Chinese, and Caribbean. Of course, those three combined also explain her gorgeous coloring and her perfect skin; what a great combination. She's beautiful.
4. She's Intelligent
It's easy to assume someone who calls themself an influencer might not be the most intelligent person in the room (is this the new supermodels must be airheads stereotype? We think it might be.), but she's nothing but educated. Did you know she can speak four languages fluently? Most can't even speak one correctly these days. She speaks English, German, French and something called Schwiizertuutsch (which is often described as Swiss German).
5. She Learned Multiple Languages Young
We Americans think that it's amazing she is fluent in so many languages, but she didn't know it wasn't normal to learn them growing up in Switzerland. Parigi says it's the norm to learn more than one language as a child in Switzerland. Her normal was not our childhood normal, and that is so cool.
6. She Loves Not Fitting a Mold
If there is one thing we can say about Parigi, it's that she is very fond of being someone who doesn't fit in any mold. She knows that being beautiful and well-dressed, and doing what she does, is grounds for instant misconceptions and assumptions on the part of strangers. She also loves that she's able to speak to almost anyone, anywhere, in their own language, and that it shocks those listening to her. Seeing their reactions to her intelligence never gets old.
7. She's A CEO
She is the founder of her own brand, and CEO is not a title she takes lightly. Her brand is called the "Estate Collection," and she is all about fragrance. Her brand focuses on oils and candles, and she loves that she can take her own experiences in the world and create something that embodies her love of beauty, design, luxury, and travel to create something so amazing. She's killing it.
8. She's Every Woman
Here's what makes Parigi so relatable to all of us. She always packs candles when she travels, and so do we. It doesn't matter how luxurious the resort in which you're staying – it never smells luxe enough when you arrive. Having your own favorite candles on hand brings that perfect touch to any hotel suite. She does the same thing, and it's all about the luxury.
9. She's a Dog Lover
Parigi has a pup. His name is Sylvester, and he belongs to her and the man she's loved since approximately 2014. They don't share any kids, and that's all right. They do have a dog, though Richie did once tell the world he would have kids with his girlfriend if that's where life took them.
10. She's Very Private
Despite the fact that she's a very big social media star and she's dating one of the most famous men in the world, she keeps her life as private as possible. She's not into sharing everything she's doing with the world, and we can tell her privacy is very important to her.