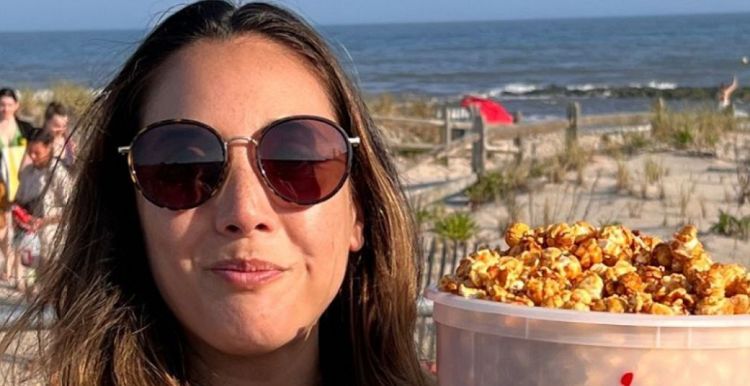 Everyone knows the name Leah Cohen. She's a chef. She's a television star. She's a mom and a wife and so many other things, and she's also someone we all love to watch. She's done such big things with her career, and she's taking it into a new level of exciting with a new role on a new show. Here's what you need to know.
1. She's a Judge
She is a judge, but not the kind that went to law school and has to sit in a court room and listen to cases and such. She's a fun judge – not that judges in the legal world are not fun, but she gets to judge fun things. She's a judge on a new television show called The Great American Recipe, and you can see her on PBS.
2. She is a Restaurant Owner
She's also a foodie who owns a restaurant, which makes her a pretty adequate judge of food if you ask us. She's the owner of Pig & Khao, which can be found in New York City's Lower East Side. She's proud of her work, and she works quite hard.
3. She is Filipino
Her heritage is awesome, and she got to spend a lot of time in the Philippines when she was growing up. She may not have lived there as a child, but she did get to travel often to the region, and that is something that has helped her to become a seriously talented cook as she implements things she's learned from the region into her work.
4. She Was a Competitor
When she was not a judge, she was the one being judged. She was a contestant on Bravo's Top Chef about a decade ago in 2012. She learned a thing or two from that show that's allowed her to really take her talent into the kitchen at her own restaurant.
5. She Opened a Second Restaurant
It was early 2020 when she decided to open her second restaurant. This one is called Piggyback NYC, and it's a different situation than her first. She did this with the same amount of love and equal passion, and it focuses on more traditional ingredients and flavors than her first restaurant. This one is very much reminiscent of Asia and what they offer there, and she's proud of that.
6. She's an Author
Something else she's done with her life is author a book. She's done this with gusto and excitement, too. She is the proud writer and author of a cookbook called Lemongrass & Lime, and she shares not only recipes but also her own tips and a lot of great ideas in the book. It's a huge deal to have a book with your own name on it, and she is just so happy to have written it.
7. She is Family Oriented
It is no big secret that being a restaurant owner means you spend a lot of time at work, but she does find some time for herself, too. That time is spent with her husband and their son. Her husband is Ben, and their son is Carter, and she really loves to spend as much time as possible with them.
8. Her Husband is Also Her Partner
He happens to be her life partner by way of marriage and parenthood, but he is also her business partner by way of work. They are good with both aspects of their life, and we imagine that they work really hard at both and try to keep as much work at work as they can so that they can keep work from taking over their home.
9. She's a Private Woman
At the end of the day, she is a woman who enjoys her own privacy. She knows she is a very public woman with a lot that the world wants to know, but she also knows that her privacy is the most important. She is good at separating what she's comfortable sharing with what she wants to keep to herself, and we think she'll continue this as her son grows older.
10. She Had a Secret Baby
We will not say a secret baby, but she shocked her fans and the world with the announcement that she and her husband and son welcomed another little boy into their world in March of 2022, and now they are a family of four. Their little boy is Baker, and now you know just how good she is at keeping things to herself until she's ready to share.
Tell us what's wrong with this post? How could we improve it? :)
Let us improve this post!