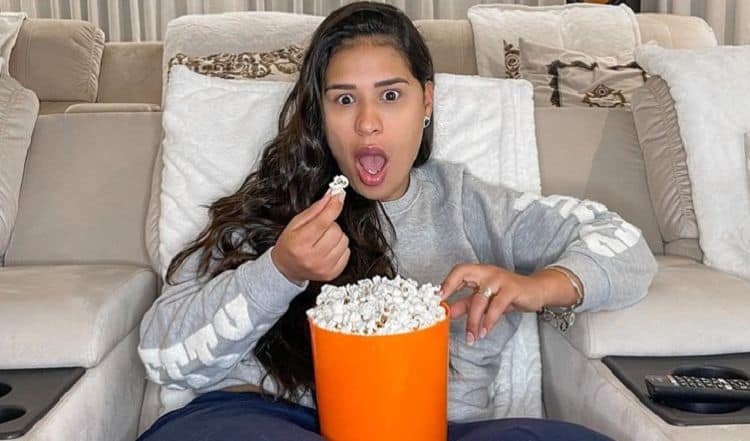 If you haven't heard of Simone Mendes, perhaps you should look her up. She's one of the most famous artists in Brazil, and she has tens of millions of followers. She's famous for her duo-group alongside Simaria Mendes. They are sisters who made it big singing together, and they've even taken part in the Latin Grammy's. Simone Mendes is famous, and she's someone worth getting to know. She is famous, but not everyone knows everything about her.
1. She's the Younger Sister
She is not the oldest sister in the duo. In fact, she's two years younger than her big sister. She was born on May 24, 1984. Her sister, Samaria, was born on June 16, 1982. They are close, though, and that is a big deal.
2. She is from Brazil
She was born and raised in Brazil, and it is also where she and her sister became famous. They are from a place called Uibai, Bahia, Brazil. If you've never heard of it, that's all right. It's not easy to keep up with every place in the entire world.
3. She is Married
She married the love of her life back in 2013. When they met, they knew that they would spend their lives together. His name is Kaka Diniz. Together, they share two kids, but they do keep their lives private and she doesn't share too much of her family life.
4. She is Not Tall
Something her fans are always shocked to realize is just how short she is. Simone stands only 4 feet 11 inches tall, and her fans are always surprised when they see just how petite she is when they are out and about. She is such a big personality with so much talent, and it just surprises people to know that so much talent is bottled up inside such a small woman.
5. She is Very Popular
When you're a famous singer and you have a lot of fans, you also have a lot of followers. On her Instagram page alone, she boasts more than 31 million followers. The numbers are staggering, and it's allowed her to gain the kind of fame that even some of the biggest celebrities in the world have not yet achieved. It's remarkable.
6. She is Funny
She's hilarious. She posts videos of herself and of her husband on her Instagram page, and they are cute. They like to poke fun at themselves, they like to talk about the hilarious things that happen in life, and their videos are super relatable. It might be precisely why her fans and her friends and family adore her so much. They are clearly a fun family.
7. She is Close to Her Family
She is close to her sister, and to the rest of their family. She shares the sweetest messages online when they are celebrating their birthdays and other special moments, and it's something truly remarkable. She is a woman who really does know how to make the most of her life, and she's done well for herself in the meantime.
8. She is A Nivea Partner
One thing you get to do when you have tens of millions of followers online is make money collaborating with huge brands. One of her biggest partnerships is with the brand Nivea. She's partnered with them to share their products, to share their information, and to share her love of their products. She's doesn't do too many collaborations – though we imagine she can charge a lot of money for them when she does – so her love of the brand seems genuine and real. It's not often you find an influencer who isn't just in it for the paycheck and not the actual product.
9. She is Happy
Her happiness is obvious in her eyes and her smile. She and her husband are happy together, and it's obvious. She appreciates her husband more than anything, and she's made it clear that their marriage is a happy one.
10. She Loves Being a Mom
The single most important thing in her life is not her work or the things she does to give back to the community. It's her role as a mother. She is so close to her son and her daughter, and she is someone who makes it clear she is going to put them first no matter what. The smile she has when she shares a photo of herself with her family is contagious, and you cannot help but see the happiness in her eyes.
Tell us what's wrong with this post? How could we improve it? :)
Let us improve this post!