Lauren Alaina and Cameron Arnold have been together since 2020. It seems the American singer-songwriter from Rossville, Georgia, has finally found her soul mate after her failed relationship with former fiance Alex Hopkins, whom she started dating in 2012. They got engaged in July 2018 and separated the following year. Alaina then dated American comedian John Crist in 2019 before she met Arnold, to whom she is now engaged. Theirs has been a fast-paced, healthy romance with no controversy—a respectful companionship that has left onlookers wishing them a lifetime of companionate love and intimacy.
Although Cameron Arnold prefers staying out of the spotlight, dating Lauren Alaina brought him to mainstream attention. He's a sales professional, the vice president of sales at SouthPoint Risk in Nashville, Tennessee. Arnold attended Auburn University in Alabama, where he studied Finance before obtaining a Business Administration degree in Management, Marketing, and Finance from Middle Georgia State University. Alaina is thrilled he doesn't have anything to do with the music business and entertainment industry at large. She considers him a perfect partner and is excited to become his wife. From how they met to their engagement and what have you, here's a rundown of Lauren Alaina and Cameron Arnold's relationship thus far.
Lauren Alaina and Cameron Arnold Met At Luke Bryan's Crash My Playa In 2020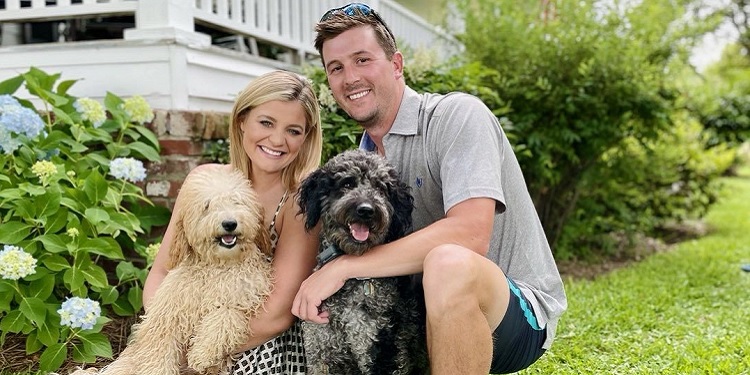 The couple has American country singer Luke Bryan to thank for finding each other. They met at his January 2020 Crash My Playa event, which took place in Riviera Cancun, Mexico. Recalling how they met, the American Idol alum told ET she met Arnold backstage at the event. "Luke Bryan brought us together," she said. "He's friends with Luke's niece and her husband, so he was backstage, and we were at the taco stand," explained the singer. Lauren Alaina and Cameron Arnold had an instant connection when they met.
The "Road Less Traveled" singer said she knew he was the one with his first words to her. "…I ate my tacos really fast, and he was like, 'Nobody's gonna take those tacos away from you.' First thing he ever said to me, and that was when I knew." Arnold felt the same way; upon his return to the United States, he told his best friend that he met the woman he would marry. Two years later, they are engaged and making wedding plans.
They Kept Their Relationship A Secret Until Their Engagement In November 2022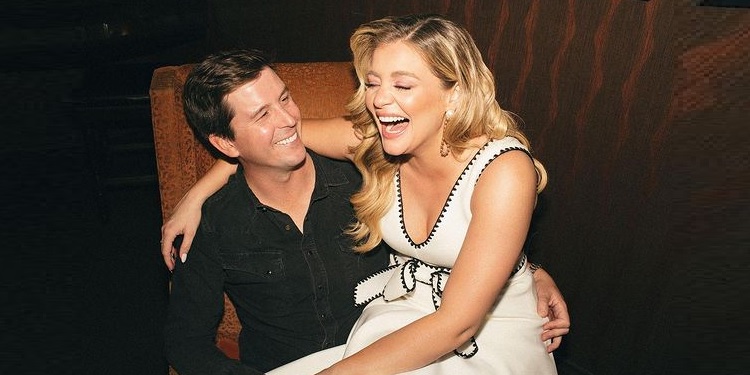 Arnold celebrated their first anniversary in August 2021, but it mostly went unnoticed. He shared a picture of himself and the singer on Instagram with a caption that, in part, reads: "We've come a long way in a year." So, while Lauren Alaina and Cameron Arnold had been together since 2020, most of the public learned about their relationship in November 2022 when the singer announced their engagement at the Grand Ole Opry. She called Arnold out onstage and introduced him to the audience. "Everybody, this is my fiancé… make some noise for my future husband," she announced.
Alaina later told People that Arnold likes being in the shadows and didn't want to be called onstage. "He did not want to do that… (but) we negotiated, and he came out for the picture." She explained that the Grand Ole Opry is her most important place. And Arnold, her most important person. "…So it was pretty amazing to put 'em together," she said. Adding that they had been together for two and a half years, the singer asserted that she can't wait to be Mrs. Cameron Scott Arnold. "I'm so excited for everyone to know who he and we are. The best is still to come," she stated.
To celebrate their engagement, Alaina's friend threw a party for the couple on New Year's Eve. The singer thanked her friend for the party the next day on Instagram, expressing she's grateful for 2022. "2022 was good to me. @arnold.cam asked me to be his forever. This was a year that my life changed for the better in the most precious way. I can't believe I really got to RING in the New Year with my future husband and everyone we love," she wrote.
Lauren Alaina and Cameron Arnold Are Planning Their Wedding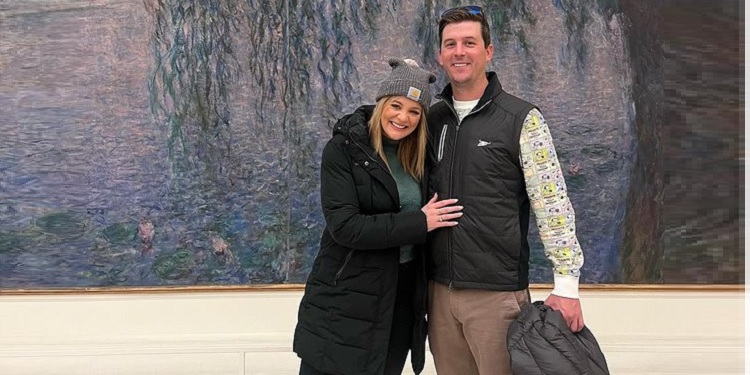 Although Lauren Alaina and Cameron Arnold haven't announced a date, they have started planning their wedding. The "Doin' Fine" singer told ET in June 2023 that she's at the early stage of the wedding plan but has gone shopping for her dress for the day. "…I went to New York, and we tried on all these dresses," she said, adding that her "mom is thriving with this wedding." This wasn't the first time she talked about the wedding. Early in March, she told People that she and Arnold were in "full planning mode…, our wedding day's got some serious living up to do…," the singer declared.