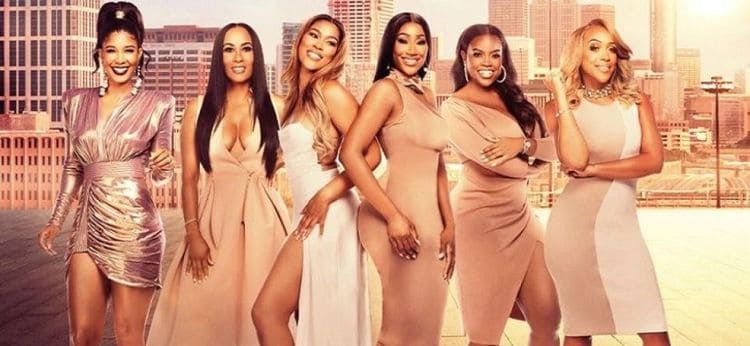 Real estate shows have become very popular over the last several years, and it's easy to see why. Oprah Winfrey's OWN Network has decided to hop on the bandwagon with a real estate show of its own. The series Ladies Who List: Atlanta premiered in January 2022, and it's already getting a lot of attention. Centered around a group of Black women who are real estate professionals in the Atlanta area, the show promises lots of entertainment as well as a little bit of drama. The show comes about a month after Netflix's Selling Tampa which follows a similar concept. Keep reading to learn 10 things you didn't know about Ladies Who List: Atlanta.
1. The Series May Expand to Other Cities
Reality TV shows have done well for OWN, so it's easy to see why the network would want to expand its reality offerings. Depending on the success of Ladies Who List: Atlanta, OWN could easily create other shows under the Ladies Who List umbrella. At the moment, there is no word on whether the show will become a franchise that includes several cities, but the possibility seems very likely.
2. Season One Will Have Eight Episodes
If you're anything like me, you like to know how many episodes a season will have before you get too invested. After all, it's always nice to know whether your binge-watching session will consist of a weekend or an entire week. That said, Ladies Who List: Atlanta will have a relatively short first season that consists of only eight episodes. If the show ends up getting renewed there might be longer seasons in the future.
3. The Show Follows Six Real Estate Professionals
It goes without saying that every reality show is only as good as its cast members. That's one area Ladies Who List: Atlanta doesn't have any trouble with. The series follows six women: Robin Andrade, Cristyl Kimbrough, Tiffany Hawes, Quiana Watson, Kira Oliver, and Tiana Harrison. Although each woman works in real estate, many of them also have other careers and/or business ventures.
4. The Series Doesn't Just Focus On Real Estate
Although real estate will be a major part of the show, it isn't the only thing that viewers will get to see. The series also takes a glimpse into the women's personal lives and their relationships with each other. As a result, this will open the doors to quite a bit of drama throughout the season.
5. There's No Word On A Second Season
It's always a little annoying when you get invested in a show without knowing whether or not it will get another season. As of now, Ladies Who List: Atlanta has not been renewed for a second season. However, since we're still very early in season one this isn't too alarming.
6. The Women On The Show Only Sell Luxury Properties
The cast members of Ladies Who List: Atlanta aren't your average real estate agents/brokers. Their focus is only on high-end properties which means that viewers will get the chance to see some pretty luxurious listings. Unfortunately, though, that also means that the properties will be out of most of our price ranges.
7. The Series Doesn't Have Any Social Media Profiles
If you're the kind of person who loves to follow your favorite shows on social media, I have some bad news for you. That isn't a possibility with Ladies Who List: Atlanta, at least not yet. The show doesn't have any official social media profiles but that could change in the future if the show builds a large fan base.
8. Show Extras Are Available on the OWN Website
Even though you can't follow the show on social media, you can still get access to clips and other content by visiting the OWN website. On top of that, viewers can also stream episodes of the show directly from the website about a day after each episode has aired. However, you will need to log in using your cable subscription.
9. The Series Is Also Available on Discovery +
If you don't have cable but want to watch Ladies Who List: Atlanta, all hope isn't lost. Episodes can also be streamed using the Discovery+ streaming service. As with the OWN website, episodes will be released on Discovery + the day after they've aired. Keep in mind, however, that you will need to pay for a subscription to Discovery +.
10. Some May Find The Show Inspiring
Sure, Ladies Who List: Atlanta has its fair share of drama, but that's not the only thing it has to offer. At its core, the show hopes to highlight the lives of successful Black women. Hopefully, all of the other things going on in the show won't take away from what they've accomplished in their careers.
Tell us what's wrong with this post? How could we improve it? :)
Let us improve this post!