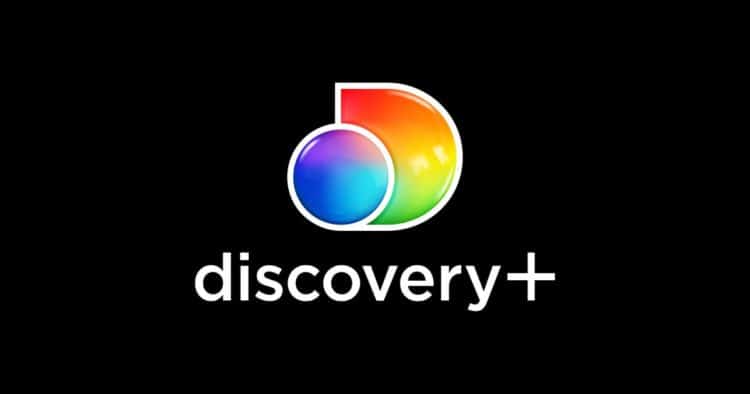 True crime fanatics have found Discovery Plus to be the perfect place to binge true crime series, documentaries, and more. Investigation Discovery is known for creating shocking reenactments and stories on the most unfathomable true crime stories told. With so many options to choose from, it may be challenging to know where to start. Whether you're new to this new streaming service or are trying to get an idea of what's available, you're in the right place.
1. Evil Lives Here
How well do you know those closest to you? Better yet, what about the people you share a home with? "Evil Lives Here" shares true stories about those who have shared a home with a killer. It seems unbelievable you could live with someone and truly have no idea who they are. In fact, many of the loved ones do mention that there were signs before they finally made their discovery. This series is entertaining and eye-opening, and gives you insight into some signs to look out for that could save your life someday.
2. Dead Silent
Have you ever been alone in a dark, remote area and felt as if you weren't alone? Even if you haven't, you can probably guess what that might be like. "Dead Silent" shares true stories about murders that take place in remote places. These stories are chilling, to say the least, and may even give you an eerie feeling just watching through them. If you plan on moving out to the middle of nowhere, taking a late-night drive down a secluded road, or are planning a camping trip soon, then you may want to watch this show after your safe return. This show does, however, give the viewers a good reminder to remain vigilant, especially in remote locations.
3. Disappeared
When watching this series, you may find yourself putting your detective hat on to try and crack the case. But good luck, because many of these are unsolved and leave little clues to work with. "Disappeared" showcases haunting stories of individuals who go missing without much of a trace left behind. With so little to go off of, it can be challenging to predict whether the individual chose to leave, or was tragically taken by force. Each story is shared by detectives who have been working tirelessly to solve the case, perplexed family members, and even psychologists or forensic specialists who try to give some insight into what may have happened.
4. Fear Thy Neighbor
When finding the perfect place to call home, you may take a look at the crime rate in the town or how good the school systems are. One thing you can't know for certain is who your neighbors truly are until you move in and get to know them. In this series, you will see how a neighborly dispute can turn violent, and sometimes even deadly. This show was such a hit, they made a spinoff series titled "Fear Thy Roommate", in which roommates are threatened or murdered by those they room with in college dorms, apartments, etc. If you like the way this show is produced, you have your next true-crime binge once you're finished watching.
5. Nightmare Next Door
Similar to "Fear Thy Neighbor", Nightmare Next Door shares true stories about murders that happen in what seems like tight-knit communities. These stories are the craziest of the crazy, and you'll find yourself perplexed about what will happen next. You may think you know who the perpetrator is until they reveal a new shocking detail that completely changes the entire story. Some of the murderers may surprise you once you reach the end.
6. Your Worst Nightmare
This show is not for the faint of heart. Aptly named, "Your Worst Nightmare" shares stories that are truly shocking, creepy, and hard to believe they're real. The reenactments are like watching mini horror movies filled with suspense and jump scares to keep you on the edge of your seat. Watch as these victims live out their darkest dreams as family members and friends give their accounts of what happened.
7. American Monster
When thinking of monsters, we envision these ugly and disturbing-looking creatures. In reality, monsters could be your friendly neighbor next door, a handsome man you see in passing, or the cheerful grocery store clerk. This series focuses on the "average Joes" who turn out to be killers. Each hour-long episode shows a reenactment of the stories, as well as interviews with those who knew the killers personally.
8. Web of Lies
The internet is a truly incredible place. You may take that in a good way – you get to share stories and photos with friends, meet new people after a move, and find high-paying jobs. What's incredible in the worst sense of the word is how convenient it is for some of the evilest people to put real lives at risk, all from behind a screen. "Web of Lies" showcases shocking stories that are surprisingly, vastly different from one another. While there are a few stories of predators stalking victims using Facebook or chat rooms, some of these are truly unimaginable.
9. The First 48
You may have heard it before – the first 48 hours of a homicide investigation are the most crucial. After these hours pass, the chances of solving the case are cut in half. In this series, you learn the different techniques detectives use to solve their cases as quickly as possible. Watch as they analyze forensic evidence and conduct interviews with potential suspects to get to the bottom of what happened before the time runs out.
10. See No Evil
Nowadays, it's hard to go anywhere without getting caught on camera somewhere. Most of us don't even think about where we may be recorded, simply because we have nothing to hide. As careful as criminals try to be, they can easily slip up and get themselves caught red-handed. Many of the cases shown on "See No Evil" may not have been solved if it wasn't for the help of surveillance cameras capturing the right footage at the right time.
Tell us what's wrong with this post? How could we improve it? :)
Let us improve this post!