Work and family are the most vital things for Kyle Marvin, who has worked in Hollywood for decades in various capacities. A versatile talent in the American film industry, Marvin has been active in the entertainment business since at least the early 2010s. Apart from acting, the Portland, Oregon native works as a writer, production designer, director, and producer. He's probably best known for Kicks, Hunter Gatherer, The Climb, and 80 for Brady. In all of these projects, he collaborated with his creative partner, American filmmaker Michael Angelo Covino.
Marvin and Covino have come a long way as creative partners. They had been working together before they became proper filmmakers, and Marvin loves working with the producer from Mount Kisco, New York. He told Cinema Sugar their creative partnership started when they began making commercials together. "It's hard to find a writing partner, it's hard to find a producing partner, and it's hard to find an acting partner," he said. "So when you find someone who has all of those things, that's a pretty rare thing," added Marvin. Read on for more facts about the multi-talented American filmmaker.
Kyle Marvin Got Into Filmmaking Through Photoshopping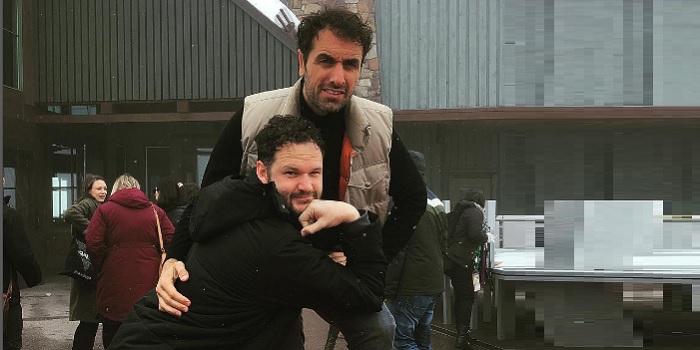 Kyle Marvin stumbled on filmmaking; it wasn't what he set out to do when he decided he wouldn't attend college after high school. Even though his mom is an education specialist, he chose to forgo college for a career in marketing. This was because he was good at Photoshop, a rare skill at the time. Taking up a job with a marketing firm, Marvin began shooting commercials with Covino. It was only a matter of time before they started thinking of making a movie. Recalling how it all started in an Interview with Cinema Sugar, Mavin said: "…Because we had the cameras and knew how to make things, it was really easy to just make a movie." They soon learned it wasn't easy to make a movie, but it didn't deter them from making more movies and ultimately building a career out of it.
His First Acting Role Was In 2012's The Culhaney Chronicles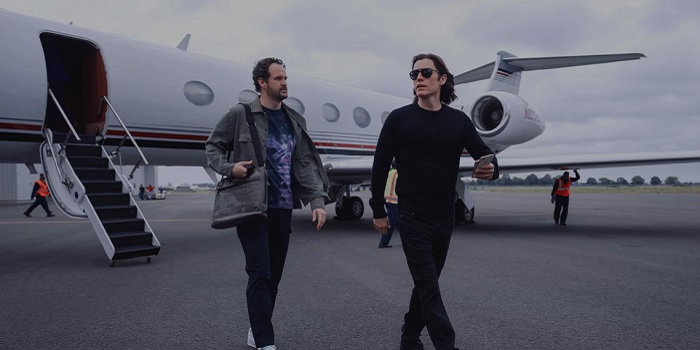 Years of shooting commercials and playing around with cameras inspired Kyle Marvin to perform for the cameras. He made his professional acting debut as Ron Kazitsky in 2012's The Culhaney Chronicles, a television mini-series starring Michael Covino's brother, Chris Covino, alongside Adam Fish, P.J. Johal, and Nick Lane. His next role came in 2017 when he appeared as a Waiter in "The Final Cumdown" episode of Curro Serrano's All Wrong. He later played Kyle in the short and feature versions of The Climb, both directed by his creative partner. Nonetheless, his most significant acting role is in Apple TV+'s WeCrashed: he played Miguel McKelvey in at least eight episodes of the series, starring beside American actor Jared Leto and Academy Award-winning actress Anne Hathaway.
Kyle Marvin Produced His First Project In 2015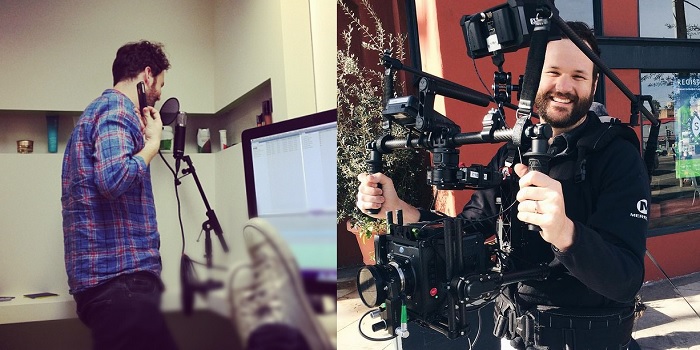 As a Hollywood producer, Kyle Marvin's first project was in 2015 when he produced Babysitter, a comedy film written and directed by Morgan Krantz. That same year, he co-produced Sam Kretchmar's Keep in Touch, which won several awards, including Best Narrative Feature at the New York City Independent Film Festival and Best Fiction Feature at the Chicago International Movies and Music Festival. Other projects he produced that year include Strings, Your Hands, The Rat Slayer of Hillside NJ, and Clara Aranovich's Matthew E. White: Vision.
Over the years, Kyle Marvin has thrived more as a producer. He executively produced Josh Locy's Hunter Gatherer and Justin Tipping's Kicks in 2016. Both films received multiple awards that highlighted Marvin's natural aptitude for filmmaking. He has produced a handful of other projects since then, including 2022's One Road to Quartzsite, God's Time, and 2023's 80 for Brady.
He Made His Feature Film Directorial Debut In 80 For Brady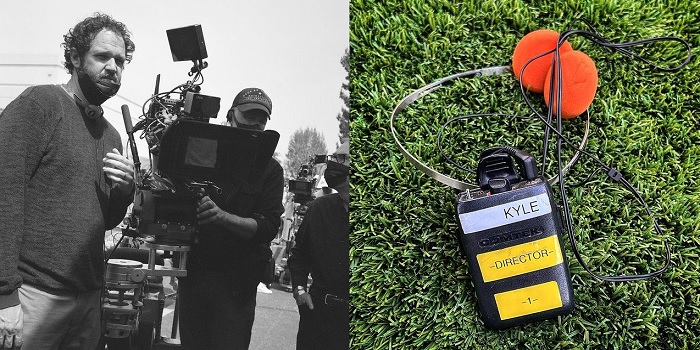 Having worked in the film industry for years, Kyle Marvin debuted as a director in 2017 when he directed the "Too Little, Too Late" episode of All Wrong. He went on to direct at least 18 more episodes of the comedy series between 2017 and 2018. Through this, he acquired first-hand experience for his feature film directorial debut in 2023. Marvin is the director of 80 for Brady, a sports comedy film starring Lily Tomlin, Jane Fonda, Rita Moreno, and Sally Field. The film produced by retired NFL legend Tom Brady recaptures the New England Patriots' historic comeback against the Atlanta Falcons at the 2017 Super Bowl.
Kyle Marvin Is Married With Three Daughters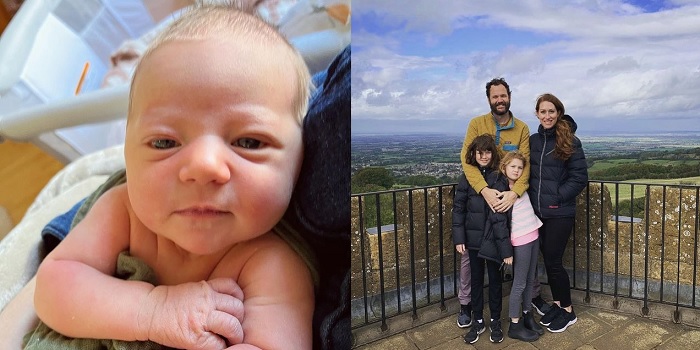 The Hollywood filmmaker is a family man. Kyle Marvin has been married to Jamie Marvin since 2005. He got married in his early 20s, and their union has been blessed with three adorable daughters. While his wife keeps a low profile, Marvin often celebrates her on social media. He posted their wedding picture on Instagram to mark their 18th wedding anniversary in June 2023. Earlier in February, the filmmaker announced the arrival of their third child on the platform. "While I'm proud of 80 For Brady coming out last week, someone else came out too," he wrote. "Our third daughter, Louen Marvin, was born happy and healthy at home on a rainy afternoon. She's a dream. My wife is superhuman. The family has expanded, and the world is better for it," announced Marvin. Apart from Louen, Marvin is also the father of two teenage girls named Mila Marvin and Sophie Marvin.
Tell us what's wrong with this post? How could we improve it? :)
Let us improve this post!