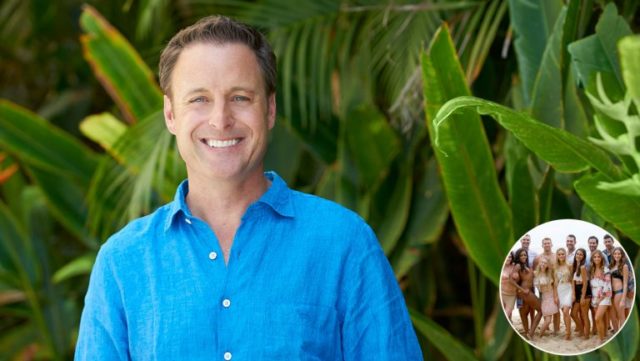 The Bachelor nation can still rejoice even though Bachelor in Paradise has wrapped up. ABC has decided that the franchise needed another spinoff, and here we are, ready for Bachelor: Winter Games to get started and get dirty. There are many things that are going to be different for this series, but there will also be many of the same Bachelor bases. This new show will be filmed in Vermont, and it's set to premiere in February 2018, just in time for the next Olympic games.
That should already give you a clue as to what this show will be like. Bachelor: Winter Games will carry one of the biggest driving factors of the franchise: competition. The series will feature famous franchise alumni, fan favorites, known arch rivals, and villains and pit them against each other in various courses of athletic competition. Whatever these competitions are and exactly what they're going to be like are unannounced at this point. Series host, Chris Harrison, stated that details of the show are still being worked out at the moment, but it's guaranteed to be very different and very exciting.
Apart from featuring fan favorites and villains, Winter Games will also feature many unfamiliar yet veteran faces. This series will feature former participants from international Bachelor formats. Some of the countries that will send over their contestants include Japan, Australia, and Canada. This is something completely new for the franchise, and it only means one thing: international romance. The show will also allow contestants already in committed relationships to compete. We're not sure what kind of interaction the franchise is going for, but it'll be interesting to see nonetheless.
Aside from having athletic competitions to deal with, in the true spirit of The Bachelor franchise, participants will also have to deal with two of the show's driving factors: love and temptation. It's still going to be essentially a dating show, but with just a few twists. You might not end up with gold, silver, or bronze by the end of the show, but you might end up taking home something worth more in value, love or a chance at it.
Host Harrison is already hinting at which former Bachelor candidates they're looking to recruit for this new spinoff. Some of the names thrown include Ryan Sutter, winner of the very first original show, infamous twins Emily and Haley Ferguson, and heartthrob Peter Kraus. Some former contestants have also put in their thoughts whether or not they would compete in the games if invited. So far out of the few that were interviewed, majority of them said, "no." Some say that they're looking forward to just dating traditionally, while others claim that their personal family lives are in such a good rhythm currently that another stint at the franchise might be detrimental. Then there are those ones who are more than ready to come back to Bachelor, ready to have even more of a good time.
We'll hear more about this show the further along the production is; for now, we can just speculate on which of our favorite villains will make it to the show and which ones won't.
Save