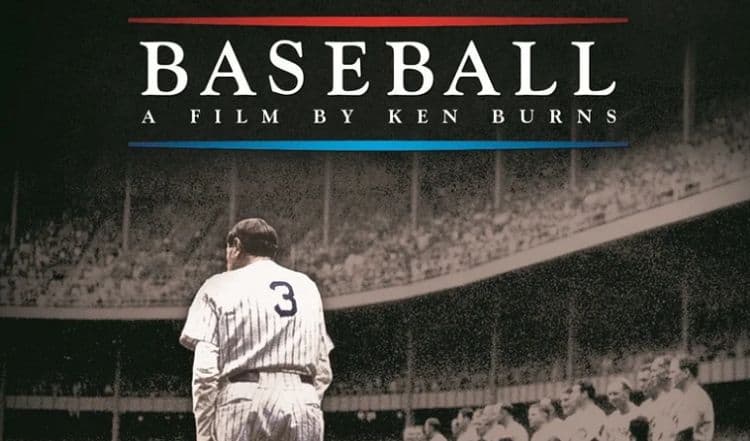 You could hear the grumbling all around the US when it was announced that thanks to the coronavirus pro sports were being postponed or outright cancelled. It's still hopeful that the MLB will return by April as Michael McCleod of Screenrant has reported, but until then it's been requested, by Ken Burns no less, that the Baseball documentary be allowed to stream on PBS. That's a small kindness to baseball fans across the world but it's better than nothing, right? At the very least the documentary will give a recap of the sport from its humble beginnings in the 19th century to the 1990s in nine different segments that will mirror the nine innings that make up a core ideal of the game. When one thinks about it, baseball has definitely come a long way in well over a century and has changed in ways that the originators of the game might have never imagined. That could likely be said of any sport really but in baseball, America's pastime, there is a history that many an American could find special memory since so many of us enjoyed baseball during our younger years in one form or another that trying to deny as much would be a futile gesture. Like it or not, this is one of the most common sports that people tend to try investing their children in, and while the love of the game wanes in many as they grow, it burns brightly in many others as the sport is a part of our shared history that has come to mean a great deal to many people throughout the years.
The sport has had its ups and downs throughout the years like any other aspect of America, but to many it's still been a bastion of what has helped to make this country what it is, whether people think it's great or not. Baseball is one of the many links that has been forged to create the identity of America through the years and as a treasured national pastime it's been one of the many things in this nation that has had its bumps along the way, but has always been there. Michael Lore of Culture Trip can tell you a bit more about this. One could say this about several other sports that have been in existence for a while, but something about baseball creates a stronger bond than most things since it's been able to draw a vast number of people together from one decade to another, creating the ties that have lasted for so long at this point that trying to fully understand them has become rather difficult without going into a long-winded explanation.
For some baseball is life, and the current state of things has been more than a little difficult since the effect that the coronavirus has had on all sports, from the pros down to tee ball, has been felt in a manner that is nothing less than devastating to some and quite irritating to others. Around this time of year people are used to getting their vehicles ready to pack around the kids, the equipment, and travel from one field to another in search of that strange high we get when watching our kids perform on the baseball diamond, or to experience it ourselves in the case of the younger generation. From the exhilarating feel of being on the field to the crack of the bat as an athlete sends a ball screaming high and long to the field we long to see every moment of the game and to watch as the game unfolds in front of us. It's been that way for going on two centuries now, far longer than many sports can claim, and the fact that we'll have to miss a good chunk of it this year is saddening since it means that for one of the only times that many people can remember, the baseball season will have been affected by a situation that we have little to no control over. There's nothing else to be done for it since gathering in big groups isn't an option at this time, but maybe the documentary will allow some folks to remember why they love the sport so much, and possibly remind them that it's not the first time that the season has been in jeopardy. Be thankful the players aren't on strike as they've been in the past.
As I've said in several articles now, people need to calm down. This isn't the end, it's not even close. Yes, baseball has been postponed for a little while, but hopefully it will return in time and we'll be able to hear that enticing crack of the bat and the roar of the crowd once again. Until then, try and remember just why you love the game, and why it's worth it to wait sometimes.