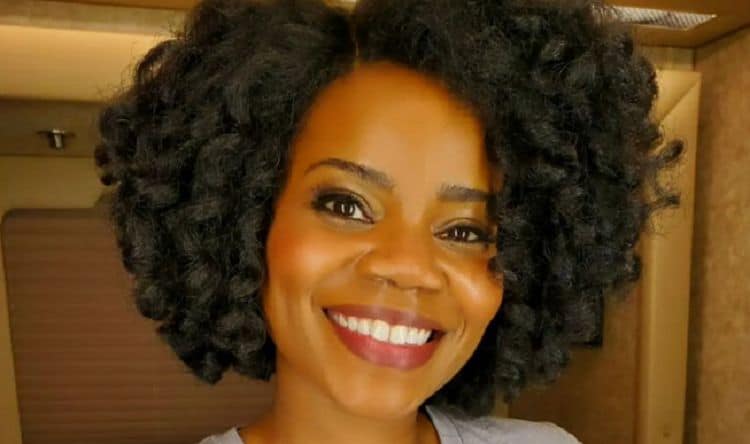 From the stage to the screen, Kelly Jenrette's acting career has been one full of incredible moments. While it's true things haven't always been easy, Kelly has always found ways to keep moving forward and that dedication is part of what earned her a role in the new CW series All American: Homecoming. In the show, Kelly plays a college professor named Amara Patterson who finds herself being ostracized after blowing the whistle on a school scandal that allowed athletes to take fake courses to boost their GPA. With her dynamic talent and strong on-screen presence, Kelly has already proven that she is the perfect person for the role. Keep reading to learn 10 things you didn't know about Kelly Jenrette.
1. She Fell In Love with Acting In Fifth Grade
Once the acting bug comes around, it's usually hard for people to focus on anything else. That's exactly what happened to Kelly when she was introduced to acting while in the fifth grade. She told Voyage LA, "I was in the 5th grade and we were going to put on a play, Charlie and the Chocolate Factory. I was to play the lead, Charlie! My teacher, Mr. Hornsby, asked me if I wanted to change the character's name to Charlene. I quickly replied, "No! I can play a boy!!" Kelly also cites seeing the movie The Five Heartbeats as another moment that made her love the idea of acting. She went on to say, "I remember sitting in front of the tv and writing down the lyrics to the song No Matter How Hard It Gets. I would perform that song over and over again." Little did she know, both of those experiences would go on to play a big role in the career path she decided to follow.
2. She Was A Fan of All American Before Being Cast in Homecoming
Every once in a while, an actor gets an opportunity that is just as exciting on a personal level as it is on a professional one. Being cast in All American: Homecoming was one of those moments for Kelly. She has been a fan of All American for years, so getting the chance to join the show's universe was an extra special moment for her. Hopefully, Homecoming goes on to have just as much success as the original series – so far, it seems on track to do just that. In fact, this could end up being one of the biggest roles of Kelly's career.
3. Her Faith Is Important To Her
There are lots of successful people who believe that everything they've achieved is strictly the result of their own hard work, but Kelly isn't that kind of person. She believes that her faith in God is a big part of the reason why she's been able to accomplish so much. While she hasn't gone into the specifics of her religious beliefs, it appears that she is a Christian. Her relationship with God is something that is very important to her and she has leaned on her faith countless times throughout the years. No matter what kinds of curveballs like throws her way, she knows she can depend on God to carry her through.
4. Her Mother Is Her Biggest Inspiration
During her interview with Pop Culturalist, Kelly was asked about her biggest inspiration and revealed that it is her mother. She said, "She's always rooted for me. We joke about it now. We look back at talent shows and I'm like, "Mom, I was terrible, but you were there rooting me on like I was the best thing in the world," and that's how she is today. She's still in Georgia, but she will come out here to see a play that I'm doing. Or when I was nominated for an Emmy, she came out to be my plus-one for that. She's been a fierce cheerleader, prayer warrior in my corner, and I know that she will always be there for me. I would definitely say she's one of my biggest influences." Kelly's words are especially heartwarming considering the fact that many actors have to deal with parents who are disappointed in their decision to become actors as opposed to doing something that is considered more stable.
5. She's A Proud Aunt
Kelly is happily married, but as far as we know she doesn't have any children. However, that hasn't stopped her from spreading her love and wisdom to the next generation. She is a very dedicated aunt who has close relationships with her niece and nephew. This is something she has in common with her character from All American: Homecoming. Kelly told Tell-Tale TV, "The dynamic between Amara and Simone reminds me of the dynamic between me, Kelly, and my nephew, Johnathon. My sister has two kids — my nephew Johnathon, and my niece Evelyn. I call John my nephew-son, and Evelyn my niece-daughter, because they are like my children. To get to play out that dynamic on TV absolutely just makes me love and adore my niece and nephew even more". When actors can relate to their characters, their portrayals are often even more authentic. Fans of All American: Homecoming are looking forward to learning more about Amara's relationship with her niece, Simone (Geffri Hightower).
6. She Was Nominated for an Emmy Award
Those who have been following Kelly's career will probably agree that she hasn't gotten nearly as much credit as she deserves. At the same time, however, her hard work hasn't gone completely unnoticed. She earned a Primetime Emmy nomination for Outstanding Guest Actress in a Drama Series for her work in the Hulu series The Handmaid's Tale. Kelly appeared in one episode of the series in 2018 as a character named Annie. Not only do we hope to see even more nominations in Kelly's future, but we also hope that she will eventually get the chance to take home some awards. After all, the success of an actor's career is often determined by the number of awards they've won.
7. She Is A Writer and Producer
Kelly has been focused on acting for the majority of her life, but she has also developed an interest in telling stories from the other side of the camera. She made her screenwriting and producing debut in 2012 with a short film called Much Ado About Mr. GQ. She has also written and produced a handful of other projects. In the years to come, we will likely see her step behind the camera once again. The fact that she is multi-talented will help her gain access to even more opportunities.
8. She Wanted to Be A Forensic Psychologist
Even though Kelly fell in love with acting at an early age, it wasn't always something she thought about pursuing professionally. After all, being an actress also means having to deal with lots of inconsistency and very few people can actually make a living from it. Instead, she initially had her sights set on a completely different field. While talking to Voyage LA, she said, "I went to Xavier University in New Orleans. I was planning on becoming a Forensic Psychologist but after seeing all the science classes I would have to take I thought it would be better to just play one on tv. I transferred home and got my B.A. in Theatre from Ga State University. I was also very fortunate and blessed to be a part of the Freddie Hendricks Youth Ensemble of Atlanta." While her path may not be the one she originally envisioned for herself, things have worked out quite nicely for Kelly.
9. She's All About Positivity
Kelly's beautiful smile isn't just for show. She is a positive person who does her best to see the good in situations. Having this mindset is especially important in an industry like entertainment where disappointment is a regular occurrence. With her belief that things will always work out the way they're supposed to, Kelly doesn't allow anything to keep her down. She truly believes that she has found her calling in acting and she is dedicated to doing everything in her power to continue doing what she loves. There's also a good chance that Kelly's positive attitude often rubs off on the people around her.
10. She Doesn't Like The Word Fans
The word fan is one that is often used to describe people who really admire the work of an entertainer. Fans play an important role because no one in the business would be successful without people who want to see their work. However, fan is not a word that Kelly has ever enjoyed using. Kelly told Digital Journal, "I never really did dig the word 'fans' so I'd like to call you who you are to me: supporters. Some in a literal sense, thank you for holding me up, and some in a figurative sense, thank you for your prayers, emails, texts, and phone calls. Even if I don't respond to all of my messages (that darn hidden folder, lol) I feel your love. It is needed and it is appreciated".
Tell us what's wrong with this post? How could we improve it? :)
Let us improve this post!