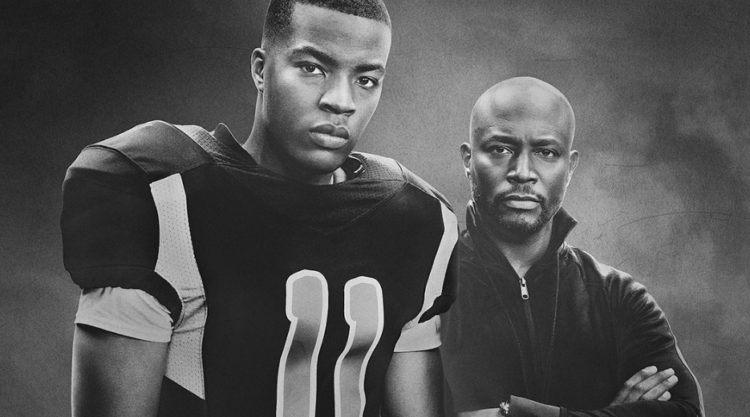 The TV series All American, which first premiered on 10th October, 2018 on the CW, is written and directed by April Blair. The sports drama series takes much inspiration from the life of Spencer Paysinger, a professional NFL player, with Daniel Ezra playing the lead role as Spencer James. The CW renewed the second season of the series in April 2019, premiering it on 7th October 2019. Likewise, the company renewed the series in January 2020 for its third season. There are many lessons we can learn from the "All American" show since the first season. Let's look at five lessons the show has taught us so far:
1. Secrets Can Come Back to Haunt You
The second season of the "All American" drama series returned with more hidden secrets. Baker (Taye Diggs) reveals to Laura (Monet Mazur) of his affair with Grace James (Karimah Westbrook) in the Season 1 finale. It's quite unbearable to watch this episode since this is the consequence of hiding secrets for long. Secrets that can potentially harm your life, especially when family means everything to you. However, Affairs typically go both ways, and as such, Grace should not have concealed a big secret from Spencer. Consequently, long-kept secrets come to the limelight, and now, both Baker and Grace must make up for everything. At this moment, it will be unhealthy for Spencer to bear another dose of stress in his life, and as things stand, this affair may not be the last of it.
2. Family Support is Crucial in Personal Career Development
Indeed, family members can push you towards reaching your full potential career-wise. The real character of Spencer James doesn't exist, but his role in the All American show is based on a real person, Spencer Paysinger. Just like Spencer James, Paysinger grew up in South-Central LA and played football in the South-Central High School team. He was recruited into Beverly Hills after the team's head coach, Billy Baker, was impressed by his performance. However, he was adamant about joining, just like the All American Spencer.
According to a 2018 ESPN interview, Spencer revealed how reluctant he was to join Beverly Hills since he wanted to remain closer to friends. However, his family was not about to have any of it. It was his parent's decision that forced Spencer to join Beverly Hills and play for the team, moving in with the Baker's family. His parent's decision was reached to offer Spencer a brighter future. In real life, Paysinger participated in the school's program, set up to assist students from neighboring communities in applying for permit status. Since 1969, more than 1,000 students have benefited from the program with a 90% graduation rate.
3. Always Respect Where You Come From
Speaking to the Los Angeles Times, Paysinger stressed on the importance of respecting South-Central in the CW's All American drama. It wouldn't have fared well to cast Spencer as having gone to Beverly, and that everything was alright. In the real sense, attending Beverly exposed him to a whole bunch of rich kid problems. South-Central is associated with gang violence, poverty, and drug addiction.
The All American show tries to address these struggles and touches on the aspect of family in the community. Most of the South LA scenes were shot at crucial landmarks in Paysinger's early life. These include the park and Tolliver's barbershop, where he had his first trim. According to Paysinger's interview with the Los Angeles Times, he wanted to depict these areas as an extension of himself.
4. Your Friends May Help You Succeed or Become the Source of Your Downfall
While growing up in South Central, Spencer dealt with many things, including gangs, poverty, violence, and drugs. He had many friends from middle school that headed straight into the gang life and knew at least five who ended up being killed due to it. However, there was more to South-Central than just that. The community boasts of a wealthy family culture. All the kids on the block were his best friends, and together, they hung around each other's homes. Spencer could knock at a friend's door and grab some food or play basketball in their backyards.
After moving to Beverly Hills, he met with wealthy kids who had drug addiction problems. Some as young as 15-years old had already been through rehab due to cocaine or heroin addiction. He observed how their parents would abandon them for months to travel in different parts of the world for work, and he felt for them. These cases made spencer realize that even though you can be born with a silver spoon in your mouth, you may still face the same problems that everyone encounters during this age.
5. Everyone Faces Challenges, But How You Handle Them is What Matters
Karimah Westbrook stars in the CW, All American sports drama as Grace James. As a single mother, Westbrook has to deal with the burden of caring for Spencer and Dillon. According to her, from a recent post published by Steve Gidlow, of the MediaVillage, she believes that the All American series is a vital show, especially in the current times. It's a realistic portrayal of a fractured family unit that draws ideas from personal experience.
Shows like these are essential and demonstrate that you are not alone as many other people deal with real issues, no matter their color, class, or social-economic status. There are many ardent issues that people have to handle and struggle with in their life. She recalls how Spencer was quite open as they faced many challenges together as a family. The same may be said for most parents who always wonder what to do in times of crisis.
Conclusion
The second season of the All American show wrapped up with the 16th episode, which aired last on 9th March 2020. As we've seen, there are many lessons you can pick from this CW sports drama series. In January 2020, CW renewed the popular sports drama for season 3, which is expected to premiere in October. Hopefully, we can expect to learn more life lessons from the long-awaited season of this show.
Tell us what's wrong with this post? How could we improve it? :)
Let us improve this post!