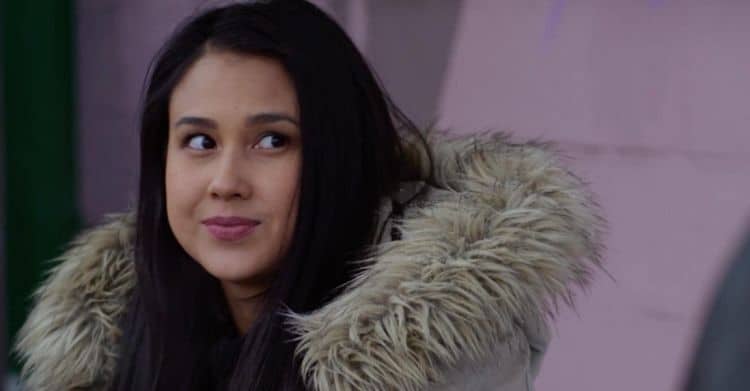 Navigating the entertainment industry isn't an easy journey, but it is one that Keilani Elizabeth Rose has handled with grace and patience. Although it's been just about five years since she made her first on screen appearance, she has managed to land a dozen roles and things just keep looking up for her. Most people will know her best from her role in the TV series Flimsy in which she played Cadence. Prior to that she had a small role in A Series of Unfortunate Events. With her combination of hard work and skill, Keilani's future is looking bright and her fans are looking forward to going along with her for the ride. Keep reading for 10 things you didn't know about Keilani Elizabeth Rose.
1. She Has Indigenous Roots
Keilani was born and raised in Canada and her roots trace back to the Lheidli T'enneh First Nation. She also has Hawaiian ancestry. Keilani is very proud of her culture loves sharing her history. She told Naluda Magazine, "My people (Lheidli T'enneh and Hawai'ian) never had a written language before colonization. History, knowledge and culture has always been traditionally shared and passed on through stories, song, dance, and chant. This is a beautiful way of life I get to represent and perpetuate with my creativity."
2. She Was A Pageant Queen
On top of being an actress, Keilani also has some modeling and pageant experience. In 2016, she was crowned Miss Asian Vancouver. We weren't able to find the names of any other pageants she's competed in, but it appears that she may have started going them at an early age.
3. She Is A DJ
As a creative person, Keilani is always looking for ways to express herself and music is another one of her favorite ways. She has been a DJ for several years and she's very good at what she does. She has performed at several large venues and has even made an appearance on The Late Show.
4. She Started An Entertainment Company
Keilani spends a lot of time creating, but she is also all about her business. She is the founder of a company called Aloha Entertainment. According to CFNR, the company was created to be "a family affair, designed to uplift and be an outlet for the many creative talents of her and her siblings."
5. She Is A Classically Trained Dancer
Before Keilani got into acting, dancing was her main focus. During an interview with Courageous Nerd she said, "my first love was ballet and contemporary. After dancing with a couple of different companies in Vancouver and getting my first Disney contract, I came back to the city and that was when acting kind of landed in my lap."
6. Her Mom Is Her Biggest Influence
Many times when people in the entertainment industry are asked who's influenced them the most, they're quick to mention another person who works in the entertainment industry. Keilani, however, cites her mother as biggest influence. She credits her mom with teaching her everything she knows about story telling.
7. She Has An Interesting Preference For Workout Music
Most people would agree that listening to a good playlist can make even the most grueling workout seem a little more tolerable. While most people like to listen to bass heavy up tempo songs, Keilani likes something a little different. She enjoys listening to Disney music during her workouts.
8. She Is A Method Actor
There are lots of different ways for actors to get into character, but Keilani has found that she prefers method acting. Method acting essentially means that the actor lives as the character they're getting ready to play. Many of those who utilize this method believe it provides the most authentic experience.
9. She Is Passionate About Taking Care Of The Earth
Keilani has always felt a close connection with nature, and she is very serious about taking care of the environment. Keilani told Nerd Alert News, "It's so important to me to make sure we are aware of the footprint we are leaving and make it as small as possible. This means implementing GREEN practices and Land Acknowledgements in honor of the Indigenous Peoples whose land we are on."
10. She Loves Magical Roles
Keilani has played a wide variety of roles throughout her career and she enjoys playing diverse characters and trying new things. With that said, also has a special place in her heart for roles that dip into the magical realm. She would love to play something like a fairy or mermaid some day.