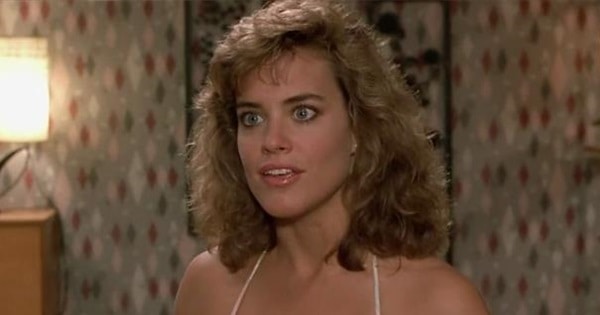 Without trying to offend her, Catherine Mary Stewart is one of the many women that kind of took on the same look as so many others in the 80s and 90s but was still someone that was seen to use those looks and her acting skills to maintain a steady and successful career. As of now, she's still acting as she entered her 60s not long ago and has continued to do what she enjoys, but it does sound fair to say that while she's still a noted celebrity that many of us that were growing up decades ago can recognize, she's one of the many whose time really came and went in the 80s and 90s since this was when she starred in a few of the more notable movies that people still enjoy today. The Last Starfighter is one of her best movies, as is Weekend at Bernie's, while the rest of her resume is definitely to be respected, but hasn't gained quite as much attention through the years as a couple of other titles. Explaining how a person can sidle to the back of the bus when it comes to Hollywood isn't too difficult, but the fact that she's stuck somewhere in the middle is a little more impressive since some folks that have come and gone have faded into obscurity for the most part since their careers never really made it out of the last millennia, at least not in any recognizable way that might have allowed them to keep going in this manner. Catherine's career has thankfully been kept up to date and despite any idea that she's not still a popular name, she's still out there acting and still remaining relevant, so it's easy to state that she hasn't packed it in.
Let's put it this way, anyone that has a $3 million net worth is doing something right since they haven't given up and they're not backing down due to age or the fact that many new, up and coming actors are still seeking to take her spot and push their way onto the screen. There's definitely a time to back up and assess just where one's career is going at the current moment, but simply quitting isn't in the DNA of a lot of people, and a lot of fans are grateful for this since as actors age they can do a number of things when it comes to their career, and a lot of them involve just packing it in to do something that will pay the bills at the expense of their dignity and possible future. Others involve staying the course and making some headway in their career since they decide to take on roles that they feel comfortable in, or roles that challenge them to see just how far they can go with their act. In any case, it's a forward path that keeps people in the public eye and in some cases keeps them sharp and focused on the idea of being an actual actor, not someone that used to be and could have been something great. Catherine definitely took the latter route since she's still out doing her thing and making certain that people can see her.
It would be great if the idea for a Last Starfighter sequel could actually go through and bring Catherine into the story once again since it was a fan favorite after a while, and she had something to do with it of course, even if her part wasn't the biggest in the movie. People are banking hard on nostalgia right now, and Catherine definitely belongs to that idea in a big way since some of her best performances took place decades ago and are still fondly remembered by many people. Another Weekend at Bernie's might be pushing it since not only would the titular character make no sense to bring back, but people might actually ignore the movie entirely since despite being silly it did belong in the 80s, and in part in the 90s, since it was comical but also required a huge suspension of belief. Considering that she's been around this entire time though, it does feel likely that Catherine could be a huge asset to a Last Starfighter sequel since it's very possible that she could take on an even bigger role this time. Whether she would come back or not is hard to say, but it would be kind of nice to see the original cast members return, though several would not be possible to get since they passed away some time ago. Still, it would be great to see her in a major production again and to see what might have happened to her character. As long as she's able and willing it would be great to see her.
Tell us what's wrong with this post? How could we improve it? :)
Let us improve this post!