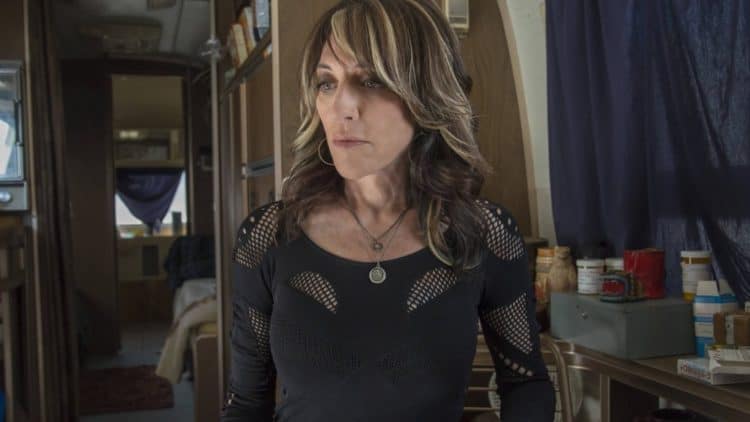 At the end of the day, there are very few who don't recognize the lovely Katey Sagal. She's a star like few others. She's one of the most iconic actresses in television and movie history, and she's beloved by many. She made herself famous with her big red hair and her tight, form-fitting clothing as the hilarious Peggy Bundy on "Married…with Children," and she continued to wow the world with roles such as Cate Hennessey on "8 Simple Rules," and so many additional projects. The iconic actress was recently hit by a car in Los Angeles and rushed to the hospital where she is currently recovering, and her fans want to know more about her.
1. She is in Her 60s
It also shocks fans to know just how old she is since she doesn't look like she's aged a day. Sagal was born on January 19, 1954. She was born in Los Angeles, and she grew up in Brentwood. She's a lifelong California girl, and she's happy to be one.
2. Her Family Was in the Business
Her mother and father were both in the acting business. Her siblings – she has four of them – are all mostly in the business. Her brother, David, is an attorney rather than an actor, but he did marry an actress. Her father is the late Boris Sagal. Her mother is the late Sara Macon, and her siblings are Jean and Liz Sagal (they're twins), and Joey Sagal. Her sister-in-law is McNally Sagal.
3. She Attended College
She graduated from high school in California. She attended the Palisades High School. When she was done with that part of her education, she moved on to college. She chose to enroll in courses at the California Institute of the Arts where she studied hard and put in the work.
4. She Has a Famous Godfather
Her parents were great friends with the late Norman Lear. They were so close, in fact, that he was named her Godfather when she was born. What is so magical about this story, too, is that he is the man who introduced her parents to one another – therefore, he is the reason she is here today.
5. She's Been Married Several Times
Sagal has been married a few times. Three times, to be precise. She married her first husband, Freddy Beckmeier, in 1977. Their marriage lasted four years. She married her second husband, Jack white, in 1993. Their marriage lasted seven years and resulted in two living children. She married her third husband in 2004. His name is Kurt Sutter, and they are still married.
6. Her Own Pregnancy Was Written into Television
When she was playing the role of Peg Bundy on "Married…with Children," back in the early 90s, she was pregnant. It wasn't a pregnancy she was expecting, so the show made the decision to write her pregnancy into the show as a storyline. Sadly, she was rushed to the emergency room at seven months pregnant where she gave birth to a stillborn daughter. Her pregnancy on the show was quickly described one time as a dream, and that was all that was said about the tragic turn of events.
7. She Was Pregnant Twice More During the Show
Due to the fact that she had such a traumatic experience the first time around, the show simply chose to ignore her pregnancies and explain her absence from the show while she was out as part of another storyline that involved her fictitious parents. It worked for her. During those times, she gave birth to her daughter, Sarah in 1994 and her son Jackson in 1996.
8. She Has a Third Child
She and her third husband decided they'd have a baby of their own, but they did so using a gestational surrogate. Their daughter, Esme, was born in 2007. She has two siblings significantly older than herself, but they are close from what we can ascertain.
9. She Was Hit By a Car
In October 2021, she was hit by a car in Los Angeles. She was crossing the street at a crosswalk when a driver in a Tesla decided to make a left turn and did not see the actress in the road. She was hit, and then she was taken by ambulance to an LA hospital where her injuries are being treated.
10. She's Recovering
Sagal's fans are more than a little happy to know that she is going to make a full recovery. Her doctors expect her to be up and about in no time at all, and they do not expect there to be any long-term damage in any capacity. She's very fortunate.
Tell us what's wrong with this post? How could we improve it? :)
Let us improve this post!