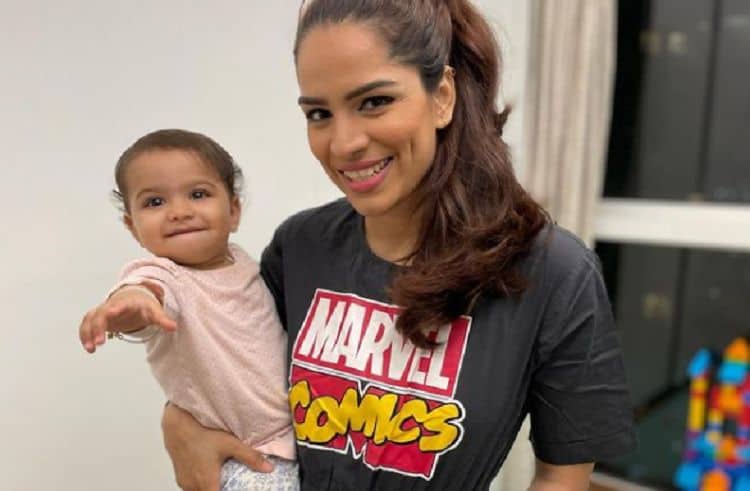 Shikha Singh is a young woman who has been in the entertainment industry since she was a teenager. She's been in the public eye since 2007, which is the year she turned 18, and she's handled her fame well over the course of the past 15-ish years. While she might not be as well-known in the states, she is certainly a household name in the Indian television community. She's been able to make her dreams come true, and there are so many people who are cheering her on while also wanting to know more about her.
1. She Grew Up in the 90s
While she was technically born on February 7, 1989, she grew up in the 90s. She knows what it's like to be a child without a cell phone, without the internet, and without a way of being in constant communication with everyone around her. She is a true 90s kid.
2. She is Married
Singh is a married woman. She and her husband wed in April 2016, and together they welcomed their first child four years later. Their daughter was born in the summer of 2020, and she is a true pandemic baby.
3. She Was Apprehensive in Her Pregnancy
Being pregnant in the midst of a pandemic was not easy for the young actress. It was a time in her life when she felt a lot of apprehension with all the unknown. To say that it must have been difficult to be alone and give birth with so many strange things going on in the hospital is probably an understatement, and we imagine it was a scary time for the actress.
4. Her Husband is Not in the Business
Many celebrities marry people who are in the same line of work, but not Singh. She married a man who could not be further from the acting and entertainment industry. She married a man who works as a pilot. He is gone often, she is working often, and it was a major transition for the couple to spend all their time together during the pandemic when his flights were grounded and her work was halted.
5. She's Not Concerned with the Way People Think
When it comes to her life, her body, and the way people talk to her, she's not concerned. She's come across her fair share of people in the world who leave her negative comments and make it seem as if she's not enough. She is someone who doesn't respond to the negativity or pay any attention to it. She's just a woman who lets it all go.
6. She'd Like to Normalize Breastfeeding
One thing she's learned since becoming a mother nearly a year ago is that breastfeeding is not something she feels is normalized enough. She's not happy with the way that it is portrayed so often, and she feels that it's something that she can do better with. She is trying to make it more normal to talk about, discuss, and post online because it's important for her to be honest and open with her own fans.
7. Pregnancy Amazed Her
There were times during her pregnancy that she felt one thing looking at the scale and all the weight she gained, and then she'd feel her baby kick and the thoughts in her mind would change for good. She felt like she was in the middle of a new situation where she would feel so appreciative and excited that her body was currently making magic, and it was amazing to her.
8. She's a Dog Mom
Before she became a mom to her little girl, she was a dog mom. She loves her pup, and she could not wait to get home from the hospital with her baby and share the baby with her dog. Her dog is Gokul Shah Singh, and she is crazy about her pet pup.
9. She Chose Complete Isolation
Because of the COVID pandemic, she made the very personal decision to stay home in complete isolation when her baby was born. She felt that she might not feel safe leaving the house or having anyone over with a newborn at home, so she spent many months by herself at home with her baby and her husband while things worked out for her.
10. She's Very Private
There is nothing about her life that is private in many ways, but her life has become a situation in which she is working on things a little at a time. She does have the ability to keep some things to herself, and she is happy to do that. She will always put her family and their privacy first, and she will always protect what is hers and what is working in her favor.