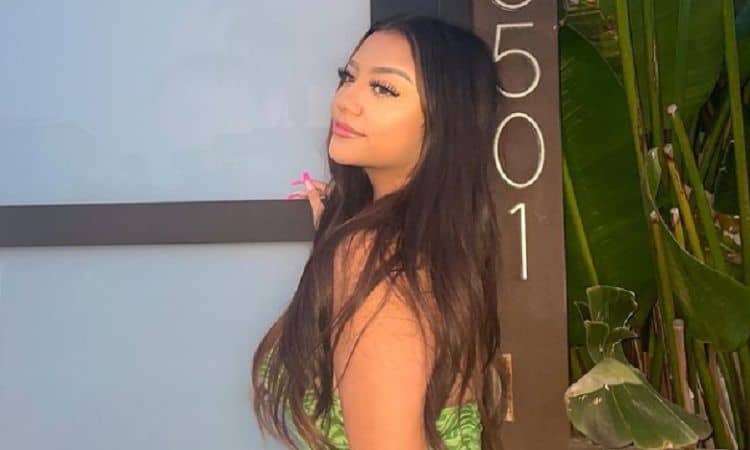 When Rosie Rivera began to see some fame come her way, it was for all the reasons she never wanted to see in her life. Her sister, the late Jenni Rivera, was tragically killed in a plane crash at the height of her own career, and her sister is the woman who took over the Jenni Rivera Enterprises business as a result. She wanted to honor her sister's name, her memory, and do what was right, and that caused her to gain some serious attention. Thankfully, that attention is warranted because the actress is talented, she is amazing, and she is someone who deserves it. She is also a mother, and one of her children is the lovely Kassandra Rivera, and her fans want to know more about the beautiful young woman.
1. She Goes By Kassey
Her full name at birth is Kassandra, but she doesn't appear to use that name often. Her parents probably use her name when she's in trouble, but it seems that she goes by Kassey to her friends, fans, and followers. It's a fitting nickname, and it's a lot faster than saying her given name.
2. She Has Many Followers
She's somewhat of a celebrity in her own right, and that's because she's managed to amass an impressive 238k followers on Instagram already. She posts photos of herself with short captions, and her fans are very invested in following along as she does life.
3. She is Positive
According to her Instagram biography, she's a positive person. She states that you should do all in love, and that is a way of life. That is not a new verse, and it's one that has a lot of meaning for so many people. Essentially, it is what stemmed the golden rule of doing unto others only as you would want done unto yourself.
4. She is Confident
She's still so young, but so confident at the same time. She posts great photos of herself, and she is familiar with her angles. She's not worried about what anyone else thinks about her, either. She's happy to do things her own way.
5. She's a Recent High School Graduate
She graduated high school in 2021. She is only 18 at the moment, and her real-life is just beginning. What we don't know is if she plans on attending college, where she will go, and what she wants to do with her life now that she's a legal adult. Social media influencing might be an option for her.
6. She's a Sister
She is her mom's oldest child. She is 18 now, and she has a brother and a sister. Her younger sister was born in 2013, and her younger brother was born in 2015. Her mother had these two children with her current husband, Abel Flores. The couple married in 2011 when Kassey was around 8.
7. She Doesn't Talk About Her Father
Her father is someone by the name of Chief, allegedly. He is the man who fathered her when she was born in 2003, but we don't know anything else about him. She doesn't speak of him, her mother doesn't speak of him, but it's clear she has a relationship with him. She showed a photo at a Kansas City Chief's game with a man holding two little boys who appear to be twins, and fans commented many times about how much she resembles her father, so it leaves us to speculate.
8. She Grew Up with Her Cousins
For a short time following the death of her aunt, Jenni Rivera, she had two of her cousins living with her. Her aunt appointed her mother, Rosie, as their guardian in her will after a massive falling out with her adult daughter, Chiquis, two months before her death in 2012. This led her to change her will and name her sister as legal guardians rather than their own sister, who was much older and capable of caring for them. Kassey's mother knew that the rift between her troubled sister and her niece would have been resolved, and she knew that her own niece wanted to see herself raising her own siblings. Rosie Rivera relinquished custody, and that was that.
9. She is Close to Her Mom
She calls her mom her best friend, and that is how it should be when you're an adult. Your mom is meant to be the person you love the most as a baby, who you butt heads with most as a teen, and who turns into your very best friend when you are an adult. We love this.
10. She's Private
At the end of the day, no one knows much about Kassey Rivera. She's sharing nothing, she's not oversharing, and she's not giving up anything that is not related to directly how she wants to be. She's ignoring haters and troll comments online, and she's living her life.
Tell us what's wrong with this post? How could we improve it? :)
Let us improve this post!