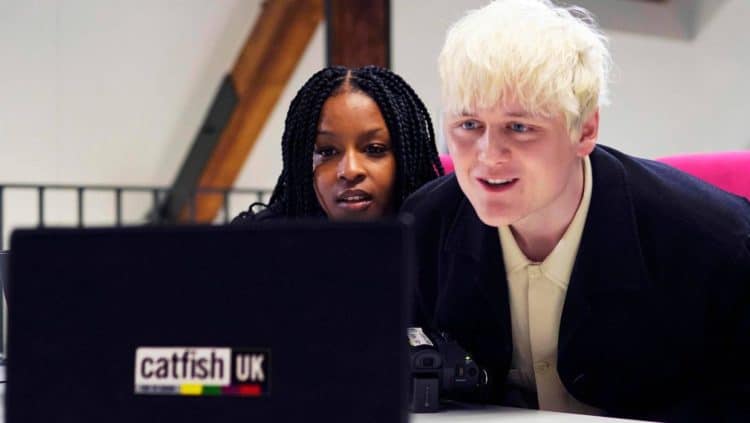 For the last 10 years, MTV's Catfish: The TV Show has helped dozens of people across the United States find out who they're really talking to on the other end of the screen. In 2022, the series decided to expand to the United Kingdom so that our neighbors across the pond could also get to the bottom of their sketchy online relationships. This time, however, Nev and Kamie decided to hand the reins over to a new pair of hosts, and Julie Adenuga is one of them. But while Julie may be new to the Catfish universe, she is certainly no stranger to the entertainment industry. Continue reading to learn 10 things you didn't know about Julie Adenuga.
1. Catfish UK Isn't Her First Time On TV
Julie may not have lots of on-screen experience, but she's also no stranger to being in front of the camera. In addition to having a small acting role in 2020, she has also appeared as a guest and presenter on a couple of TVs and other projects based in the United Kingdom.
2. She Is Skepta's Sister
Julie isn't the only person in her family who has chosen to pursue a career in the entertainment industry. She is the younger sister of British rappers, Skepta and Jme. Skepta has been rapping for well over a decade. Not only is he well known in England, but his career has also gained traction in the United States. Although Julie and her siblings were born and raised in the United Kingdom, their family is originally from Nigeria.
3. She's An Entrepreneur
There's no denying the fact that Julia is a very creative person, but she's also about her business. In 2020, she started a production company called Don't Trust the Internet. Through this company, Julie has produced several online talk shows via YouTube.
4. She Loves Fashion
Julie has a great eye for fashion and she loves being able to express herself through her clothing. She isn't afraid to try new things and experiment with different colors and patterns. No matter what the occasion is, you can bet that Julie is going to show up and shut it down.
5. She Believes In The Importance of Community
There are lots of successful people who like to believe they've accomplished everything on their own, but the truth is that everyone needs people from time to time. This fact isn't lost on Julie at all. During an interview with i-D, Julie said, "My community is what got me to where I am today. They inform my decisions and inspire my ideas. They are my purpose."
6. She Loves Encouraging Others
It goes without saying that one of Julie's main goals is always to keep people entertained, but that isn't the only thing she hopes to do with her platform. She also enjoys being able to empower and inspire other creative people. She told i-D, "I hope that the visuals I create inspire fellow creatives to go after their dreams, to believe their vision, and realise that they are more than worthy of being seen and worthy of being 'in the room. This is the ultimate goal".
7. She Used to Work With Apple Music
In addition to the work Julie has done in front of the camera, she has also had a very successful career as a DJ and radio host. She was a host for Apple Music's Beat 1. However, she decided to step down from her position in 2021 so that she could focus on other ventures.
8. She Likes to Travel
Julie was born and raised in England, but that doesn't mean she hasn't gotten the chance to explore other parts of the world. She loves to travel and has been fortunate to visit many places. There's no doubt that she'll be able to add even more destinations to the list as her career continues to grow.
9. She Isn't Afraid to Switch Up Her Hair
Many people are so attached to their hair that making a drastic change to it can be very overwhelming. Julie, however, is the true definition of "I am not my hair". Over the years, she has made lots of changes to her hair including shaving her head almost completely bald.
10. She Wants to Start a Music Festival
Julie has already accomplished lots of great things in her career, but there is plenty more she wants to do. One of those things is to start her own music festival. She doesn't have anything set in stone at the moment, but based on her track record we have faith that she will eventually be able to bring this vision to life.
Tell us what's wrong with this post? How could we improve it? :)
Let us improve this post!