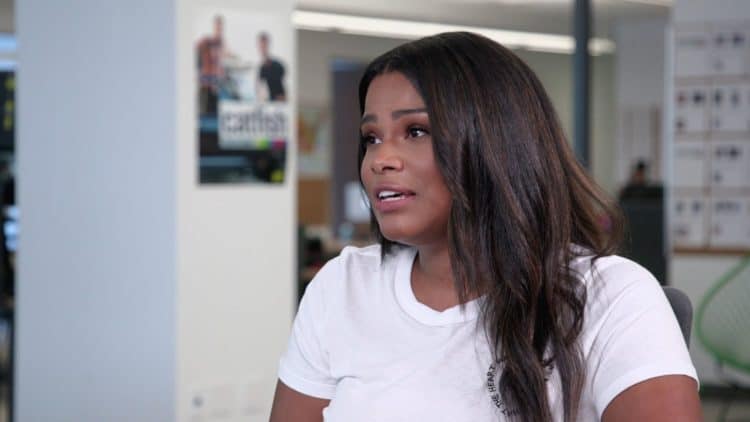 When Max Joseph announced that he would be leaving Catfish in 2018, many wondered how the show would go on without Nev's ever-so-skeptical co-host. After a season of using a rotating co-host format, the show decided to keep Kamie Crawford permanently. Although she had big shoes to fill, Kamie has proven to be a very welcomed addition to the show. She's smart, funny, and always keeps it real (something that most people on Catfish need). However, outside of Catfish, most people don't know much about her. Some people may be pleasantly surprised to know that Catfish isn't her first or only claim to fame.  she's Keep reading for 10 things you didn't know about Kamie Crawford.
1. She Went To Fordham University
Kamie was born and raised in Potomac, Maryland but decided to relocate to New York City for college. She attended Fordham University where she majored in communications and media studies. According to her LinkedIn she had a double concentration in TV/radio and digital media and graduated in 2015.
2. She Was A Pageant Queen
Long before she was helping Nev uncover people's true identities, she was practicing her pageant wave and being crowned with tiaras. In 2009, Kamie competed in and won Miss Maryland Teen USA. The following year, she won the 2019 Miss Teen USA pageant. Not only was this a huge personal accomplishment for Kamie, but it also made her the first person from Maryland to win the national title.
3. She's In A Relationship
Since being on Catfish, there have been lots of people out there who have wanted to slide in Kamie's DMs. However, she isn't on the market. She has been in a relationship with her boyfriend, Gordon, for the last four years. Gordon works in the entertainment industry and manages artists like Doja Cat and Amir Obe.
4. She's Signed To A Modeling Agency
On top of everything else she does, Kamie is also a model who has been signed with JAG models for the last several years. Not only is she a natural in front of the camera, but her bright personality always shines through. It's unclear whether or not she's modeled for any major brands at this point in her career.
5. She's A Big Beyonce Fan
Beyonce is easily one of the most well-known entertainers in the entire world. She has gotten so popular that almost everyone is a fan of her work on some level. However, Kamie Crawford could almost be a card carrying member of the Bey Hive. She has mentioned her love for Queen Bey on several occasions.
6. She Was A High School Cheerleader
Kamie Crawford was definitely one of the cool kids during high school. She was a part of the cheerleading team and eventually became the captain of the varsity squad. Ina n interview with Pageantry Magazine she said, "I have been dedicated to cheerleading for the past seven years. I served as captain of my high school cheerleading squad, have been awarded numerous spirit awards for my devotion to the sport and was named Winston Churchill High School's Outstanding Cheerleader of the Year in 2010."
7. She Studied Dermatology
When Kamie decided to beauty pageants, she probably had no idea that they would literally change the course of her life. She had always dreamed of becoming a dermatologist, but after doing some on camera work after winning pageants, she realized that working in the media was her true calling.
8. She Almost Quit TV
The entertainment industry can be very inconsistent. No matter how hard you work, there's always a chance that you won't be chosen for opportunities. Kamie has had to deal with this over the course of her career, and at one point she almost gave up. But within a week of moving to Los Angeles from New York, she booked the role as a guest co-host on Catfish.
9. Her Mom Is Her Biggest Inspiration
Everybody has at least one person who has inspired them to become the person they are. For Kammie, that person is her mother. Kammie thinks of her mom as her biggest role model and says, "She's a rockstar mom to five girls, including myself – she's just the best. She's always taught me that I can do literally anything, but never forced me in any direction in particular. She's always encouraged me to follow my passions and my heart. "
10. She Is An Advocate For Body Positivity
As someone who is considered plus size in the modeling industry, Kamie is really big on positivity. She believes that everyone should be able to feel confident in their appearance and comfortable in their skin. She hopes that she can use her platform to help people accept themselves for who they are.