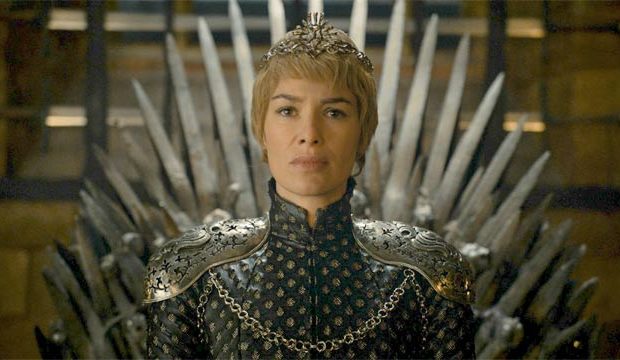 Lena Headey is best known for playing Cersei Lannister on HBO's Game of Thrones. However, as people quickly forget, Lena's actually a real life human being who faces real life human issues just like the rest of us. Earlier this morning a fan sent out a very simple question to the actress's Twitter account. The question reads "Do you get insecure Lena?" About three minutes later the Twitter user got a response from Heady herself that reads "I overthink for sure. I am familiar with depression. I get HUGE anxiety (always fun). Insecure, not really."
But it didn't end there. Over the next half an hour or so, Headey went on with a series of Tweets talking about anxiety and depression. The actress got very personal but also very therapeutic to those who were asking her questions. It was a very sincere moment in that many actors don't necessarily share like that online.
However, it was refreshing to see that someone on arguably the most successful show on television gets anxiety just like we do. And she too wants people to be aware that they're not alone. Just another reason to be a fan of Lena Headey.
Check out the tweets below:
@IAMLenaHeadey Do you get insecure Lena? <3

— JDC2K13 (@JDC2K13) April 13, 2017
I overthink for sure. I am familiar with depression. I get HUGE anxiety (always fun 😫) Insecure, not really. https://t.co/5dwrO4ByYz

— lena headey (@IAMLenaHeadey) April 13, 2017
Anxiety is a beast. You have to talk to beasts. Release them back into the wild. Easier said than done I know but still. Good to Practice.

— lena headey (@IAMLenaHeadey) April 13, 2017
Join the club. I tend to turn it around by the only known antidote, by judging myself favourably and compassionately.

— JEFF MAKOR (@MAKORMAN) April 13, 2017
And yes and yes and yes…. major breakthroughs with this beauty https://t.co/Y7rtYb80GZ

— lena headey (@IAMLenaHeadey) April 13, 2017
Anxiety. Depression. It's real and it's chemical. It's also spiritual. .. stay with me everyone (and before you ask, yes I'm ok)

— lena headey (@IAMLenaHeadey) April 13, 2017
Globally we see constant destruction of human lives. Which no matter your belief, has an effect. If we scale it back to family and community

— lena headey (@IAMLenaHeadey) April 13, 2017
It's been lost to greed and aspiration, no wonder we have anxiety, no wonder we overthink ..we're slammed with bullshit. …

— lena headey (@IAMLenaHeadey) April 13, 2017
Tricked into thinking. You don't have enough. You're not enough. Pretty enough. Thin enough. Rich enough. Capable enough. Successful enough.

— lena headey (@IAMLenaHeadey) April 13, 2017
Well here's the truth. You are enough… in fact you're who you're meant to be which is BEAUTIFUL…

— lena headey (@IAMLenaHeadey) April 13, 2017
Let's REMEMBER that. Don't be afraid to let someone really SEE you. Magic happens when you are vulnerable and truthful and HUMAN.

— lena headey (@IAMLenaHeadey) April 13, 2017
Try one conversation face to face without hiding your true self. You'll feel terrified maybe .. for a second .. and then BOOM …

— lena headey (@IAMLenaHeadey) April 13, 2017
Drop the Mike. You fucking did it. Swagger home with some complex fucked up shared human realness 👍👍😘👻💗💗💗

— lena headey (@IAMLenaHeadey) April 13, 2017
https://twitter.com/ms_hyde/status/852469174559424513
Your thought will become an action. I know it. Deep breaths. https://t.co/VYVc90jV5D

— lena headey (@IAMLenaHeadey) April 13, 2017
but what if you're scared because people might judge you or hurt you if you show your true self ??

— nicole (@colelannister) April 13, 2017
This is the hard part. LOVE YOU first. Don't second guess someone's reaction. 👊👊 https://t.co/Q4CDtbkYKG

— lena headey (@IAMLenaHeadey) April 13, 2017