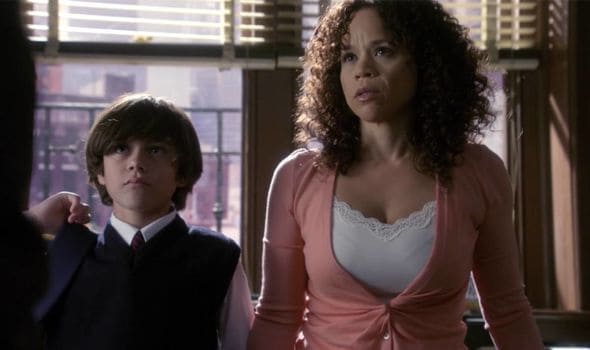 No one really equates the show "Law & Order: SVU" with actress Rosie Perez. She was, after all, not the main character. She is a talented actress who is well-known for the many amazing roles she has taken on, but it is easy to forget she had a guest-starring appearance in this show way back in 2009. She wasn't on the show long, so it's easy to let it slide she was on there. What is not easy to forget, though, are her outstanding roles in movies such as "White Men Can't Jump," "Do the Right Thing," and "Fearless". The latter is the role that allowed her to earn an Academy Award Nomination for being the best-supporting actress. It just goes to show that she is exceptionally talented, and she's not afraid to make every single role that she takes on a stellar role. She's the kind of actress who has done amazing things in her career while also managing to do the impossible by keeping her private life private. You won't find Rosie Perez on the front of every gossip tabloid and website. She does her job with more than her fair share of talent, and she flies low-key under the radar. However, her name is in the press recently for something that happened more than a decade ago, and her fans are curious to know the truth. Did she really file a lawsuit against "Law & Order: SVU," at one point?
Her Role on SVU
Let's go back to 2009. She took on a role that no one ever wants to live in life. She was a mother who had a son – of course, we all love being mothers and we love our sons – but she took on the role of a mother to a son who had been abused. No one wants to find out they are the mother of an abused child – no one wants to know that someone in their life abused their child and it happened without her knowing. She took on that role – one we imagine was difficult enough to play trying to get into character as a whole – and she killed it. Her character's name was Eva, and she wanted justice after finding out her own ex-husband is the one who was abusing their son. Her stint on the show ended happily with the ex-husband's arrest and a fresh start with her son. It all sounds wonderful, right? She plays such an emotionally charged character with what feels like so much ease. Her talent is amazing. However, her time filming was anything but pleasant.
The Lawsuit
Let's fast-forward to 2011, which is still a decade ago (we told you she can keep her life private with ease). The actress filed a lawsuit against the show. She was suffering from a herniated disk after her part on the show. During filming, she alleged that she was "recklessly pulled, grabbed, yanked, wrenched and manhandled," and she was suffering from a physical ailment as a result of a scene she filmed in which she was leaning out of a car window and shaken. Despite two surgeries to correct her health issues, she's never fully recovered. To this day, she still suffers from feelings of numbness in her arms, she still feels severe pain on occasion, and she has not been able to return to her previous quality of life. What happened next is a settlement. In 2012, she and NBC – the network behind the show – came to an agreement for a settlement, and no one said a word about it. In fact, most people didn't even know it happened. She was able to get what she needed to get out of it, and she never said anything about it. We did mention she is a master at flying under the radar, did we not? It was no one's business but her own, and she kept it that way.
It's been more than a decade since this all happened, and she's not bad-mouthed the show at all following this incident. She has moved on with her life, she is living her life, she is doing her best, and she continues to thrill the world with her roles and the job she does on television and in the movies. Nothing has shaken her to the point that she cannot do her job as flawlessly as ever, but we do feel for her suffering injuries on the job that left a long-lasting impact on her overall health. No one should deal with that kind of injury.Rosie Perez