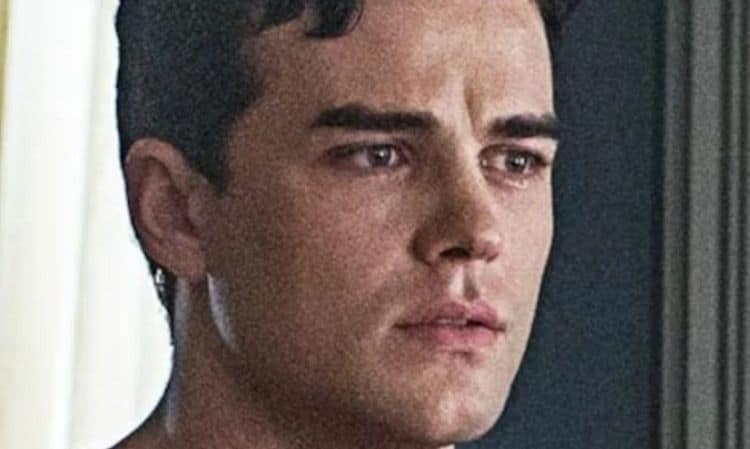 There are some actors who spend years grinding and never get to see and true rewards for the work they've put in. Fortunately for Joshua Orpin, however, that isn't even close to being the case for him. In what feels like the blink of an eye, Joshua has gone from an actor who was working to get his foot in the door to an official star. Joshua got a major break in 2019 when he was cast in the TV show Titans. In a lot of ways, the show put him on the map and it's given him the chance to share his talents with the world. As the show gets ready for its third season, people are looking forward to seeing what happens next. Keep reading to learn 10 things you didn't know about Joshua Orpin.
1. He's From Australia
Titans has helped Joshua earn a lot of attention from viewers in the United States, but many don't realize that he's actually from the other side of the world. Joshua was born and raised in Australia and it was there that his acting journey began. It's unclear where he lives at the moment.
2. He's Wanted To Act Since He Was A Kid
Acting has been Joshua's calling for as long as she can remember. During an interview with Geek Vibes Nation, Joshua said, "I knew from the age of 9 that performing was something I found hugely satisfying. That was really the first time I stepped on stage in front of a substantial group of people, and it was completely exhilarating – despite being just a school play!"
3. He's A Private Person
As Joshua's star continues to rise, so does the number of people who want to learn more about him. Unfortunately for them, however, there simply isn't a lot of information about Joshua on the internet. He seems to enjoy staying a little more low-key and keeping his personal life outside of the spotlight.
4. He Put In A Lot Of Work To Get In Shape For Titans
Joshua has always been a fairly active person, but he had to step it up several notches when it came to preparing for his role in Titans. In order to get in tip-top shape, he had to follow a very strict diet and he also worked with a trainer to help build his muscle.
5. He Only Has 10 On-Screen Credits
With the success that Joshua has had over the last few years, many people may have forgotten that he's actually still relatively new to the industry. He made his TV debut in 2018 in a made-for-TV movie called The Blake Mysteries: Ghost Stories. Prior to that, most of his work had been in short film projects.
6. He Read The Titans Comics To Prepare For The Role
Being cast as Conner was a huge moment for Joshua, and he wanted to make sure he did everything he could to get ready to bring the character to life. Joshua told The GWW, "Literally within an hour of finding out I had been cast, I was in my local comic book store asking for all the Superboy and Teen Titans books."
7. Family Is Important To Him
Since Joshua is pretty private, we don't know much about his family. One thing we do know, however, is that he has two younger sisters who he seems to have good relationships with. He has one sister named Chloe, but he hasn't revealed his other sister's name.
8. Spider-Man Was His Favorite Hero When He Was A Kid
Joshua's love for superheroes started long before he ever knew he'd be playing one himself. Joshua told Geek Vibes Nation, " I was a big fan of superheroes in general! Spider-man was probably the childhood favourite, but I loved all the cartoons (especially X-Men) and video games growing up."
9. There Are A Couple Industry Legends Who've Inspired Him
Joshua's interest in acting started with theater, but he's always loved films as well. As a fan and as an actor, he's always gravitated towards things featuring Hugo Weaving and Hugh Jackman. Joshua credits both men with inspiring him, especially early on in his career.
10. He Loves Animals
Let's face it, there's always something a little heartwarming about finding out that a person loves animals. That said, get ready for your heart to melt because Joshua is definitely an animal lover. While it's unclear if he has any pets of his own, he loves getting the chance to work with dogs as castmates and he's a big supporter of pet adoption.
Tell us what's wrong with this post? How could we improve it? :)
Let us improve this post!