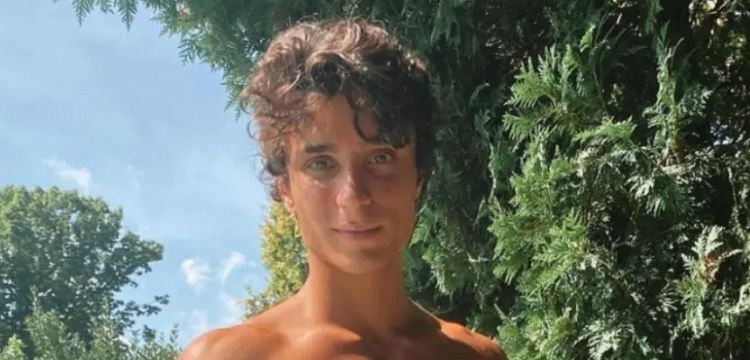 TikTok brings so many things to the world that we don't feel we really need, but also didn't know was exactly what we needed at the same time. Does that make any sense to anyone? For example, we didn't think we needed a world filled with kids who stare at themselves in the camera and make faces while dancing around the house to songs we already know and posting them repeatedly on the internet, but it turns out the world did need that. Or at least a generation did need that. Whatever it is, though, this new TikTok generation is changing the game. Peter Vigilante, for example, is TikTok famous and now he is going to star on television – and his fans are going wild. Here's everything you didn't know you needed to know.
1. He is Young
Peter Vigilante was born on September 6, 1999. This means he is officially 21 and ready to celebrate his 22nd birthday as the fall of 2021 quickly approaches. He might be young, but he knows what brings him joy and fuels his passion, and he focuses on those things any chance he gets.
2. He is a New Yorker
He was born and raised in New York. More specifically, the TikTok star was born and raised in Staten Island, and that is where he lived with his family while growing up. He and his mom are particularly close, and she often spends time in his online videos.
3. He is a Fitness Enthusiast
His claim to fame is his desire to be fit. He posts his weightlifting and his workouts, and that is how he makes himself famous. He spends his time in the gym working out, and he films as he weight lifts and changes his own life. It's good that fitness and being healthy are important to him.
4. He Has a Face
Of course, he has a face. But, he has a face. Are you following? His cheekbones are well-defined, and he spends most of his time making a face in which it appears he is staring off into space without a thing in the world going on otherwise. He uses a stoic expression in each one and life is just not that serious.
5. He Started TikTok in 2018
Back in the day, we should say – it does feel as if 2018 was a million years ago, doesn't it? He got his start online back then, posting videos of himself working out and making his weightlifting love affair public. It seems like it was such a long time ago, but it was in the last month of that year. It's only been two-and-a-half years since he began his career path.
6. He is an Athlete
Growing up, he was an athlete. In school, he focused his time on the pole vault. It might not be the sport America gathers around to watch on cool fall Saturdays, but it is a sport that requires a great deal of athleticism and focus. Not just anyone can do this, and it does take a lot of practice.
7. He is Headed to Reality Television
Peter Vigilante was tapped to focus on his body, his personality, and his desire to win. He's going to star on Netflix's "Too Hot to Handle," this month, and he is going to try and win. The show chooses people with certain physical attributes and puts them together to see who can come out on top, and he's working on being that guy.
8. He's a Personal Trainer
If you were thinking that Peter doesn't do anything other than spend time online, you'd be mistaken. When he's not showing off his own workouts and his own body, he is training others to get in shape. He's a personal trainer, and he enjoys his job.
9. He is a Twin
One thing that people don't realize about Peter is that he is a twin. He has a twin brother whose name is Joe, and they ae very close. His brother is supportive of him and the decisions that he makes, but so is the rest of the family.
10. He Has a Huge Family
Peter Vigilante does not merely have a twin brother. He has six older brothers and sisters, and he has two younger siblings – a brother and a sister. He is one of 10 kids his parents had, and his life was always loud, full of energy, and exciting. He never had a dull moment growing up, and he is very close to his family now.
Tell us what's wrong with this post? How could we improve it? :)
Let us improve this post!