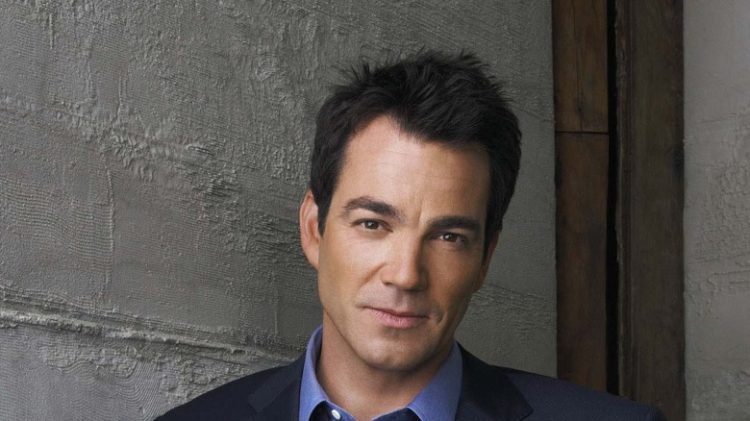 Jon Tenney's name may not be as widely known as some of his contemporaries, but that doesn't mean that he isn't having an impressive career. Tenney has been acting for well over 30 years, and his resume reflects the countless things he's capable of. From drama to comedy, Jon has no trouble moving between genres and he has a special way of making all of his characters come to life. Although he has dozens of credits, most people will recognize him from things like The Closer, Major Crimes, and Scandal. Jon hasn't had any roles in 2021 just yet, but we will probably be seeing a lot more of him in the years to come. Here are 10 things you didn't know about Jon Tenney.
1. He's A New Jersey Native
Jon was born and raised in the Princeton, New Jersey area. His mother was a psychiatrist and his father was a nuclear physicist. Despite the fact that neither one of his parents worked in the arts, they were always supportive of their son's dream of becoming an actor. Sadly, both of Jon's parents have passed away.
2. He Follows A Mostly Vegan Diet
For the most part, Jon is a fairly private person and he has never been one to spill too many details about his personal life. However, he did provide a little glimpse into his diet. In a tweet from November 2020, Jon mentioned that he tends to eat a vegetarian diet which likely means that he is a flexitarian.
3. He Went To Juilliard
By the time Jon was a teenager, he knew that he was serious about pursuing a career in the arts. After high school, Jon attended Vassar College where he earned a bachelor's degree. He then went on to study at the world-famous Juilliard School. While there, his acting career started to gain some momentum.
4. He's A Husband and Father
When Jon isn't busy with work, he's all about spending time with his family. Jon was married to actress Teri Hatcher from 1993 to 2004. Hatcher is best known for her roles in Lois & Clark: The New Adventures of Superman and Desperate Housewives. The two have a daughter together, Emerson, who has done a little bit of voice acting. Jon is currently married to film producer, Leslie Urdang. The two have no children together.
5. He's A Director
There are plenty of actors who have no interest in telling stories from the other side of the camera, but Jon decided to give it a try a few times over the years. Jon made his directorial debut in 2012 with an episode of The Closer. He also directed a handful of episodes of Major Crimes. It's unclear if he plans to do any more directing in the future.
6. He's A Baseball Fan
We weren't able to find any information on whether Jon has ever played sports in his life, but we did discover that he is a baseball fan. He cites baseball legend, Hank Aaron, as one of his earliest heroes. Unfortunately, Hank Aaron passed away in January 2021.
7. He Isn't Afraid To Share His Political Views
The political climate in the United States has been especially tense over the last several years. As a result, lots of people have decided to stop talking about their political views, but Jon isn't one of them. During the 2020 election, Jon was very vocal about his support of President Joe Biden. He also encouraged his followers to make sure they were registered to vote.
8. He's a Voice Actor
Jon Tenney's live-action work makes up the majority of his resume, so naturally, it's what most people know him for. Many don't realize that he's also had some success as a voice actor. Most notably, he voiced several characters in episodes of American Dad! in 2009.
9. He Isn't Really Into Social Media
Nowadays, there are a lot of celebrities who put a lot of effort into their social media presence. Jon, on the other hand, isn't overly concerned with spending a lot of time on social media. He has accounts on both Instagram (not verified) and Twitter but he doesn't post very often on either platform.
10. He Isn't The Only Person In His Family Who Works In The Entertainment Industry
Jon's parents may not have worked in the arts, but that doesn't mean he doesn't come from a creative family. Both of his paternal grandparents were opera singers and Jon's siblings all decided to pursue careers in the arts. Jon also has two cousins, Jay Wolf and Thea Andrews, who work in the entertainment industry.