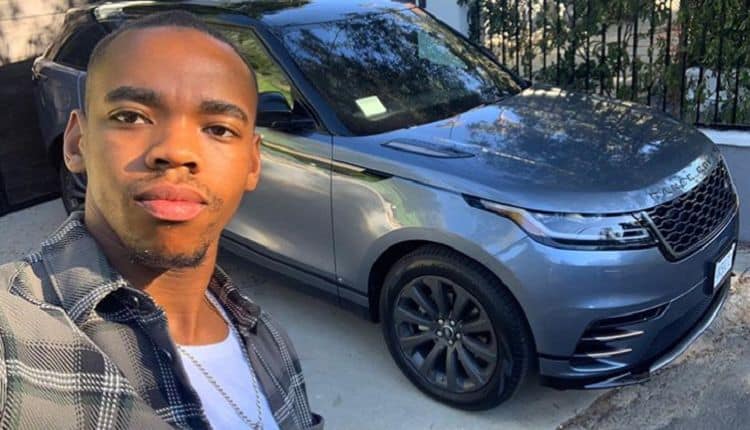 Joivan Wade has been in the acting scene since 2012, but it feels like he's just now starting to make a significant impact. With a variety of roles under his belt, Wade is finally stepping into the spotlight and taking on roles that are pushing him into a different arena. This talented actor has been convincing in his performances and has done some great things, but it seems like now he's really starting to come into his own. Let's dive into some lesser-known facts about Joivan Wade and his journey so far.
10. He's currently playing the role of Cyborg in DC's Doom Patrol.
After the portrayal of Cyborg in the Justice League movie, some people might have reservations about seeing Wade in this role. However, others are excited to see what he can bring to the character. So far, it seems like he's the right guy for the job and should do quite well.
9. He had a role in Dr. Who as well.
Being a part of Dr. Who is a significant milestone for any actor, as it can make or break a career. For Wade, it set him on the right path towards greatness.
8. He's fairly popular on social media.
While his numbers are still growing, Wade has a decent following of fans who are interested in his daily life. If his career continues to soar, those numbers could rise quickly.
7. Joivan started out as a YouTuber.
Wade's humble beginnings as a YouTuber should give hope to many aspiring actors. While starting a YouTube channel isn't too difficult, it can become costly as your channel gains traffic and requires better equipment.
6. He was the host of the Black Origin Awards in 2013.
Joivan has been a public figure for quite some time, making his mark in various ways. His career is something he can be proud of and can potentially last for years to come.
5. Joivan's in his mid-20s at this point.
It's impressive to see someone at this age on such a successful streak with so much promise in their career. It's a combination of luck and hard work, and those who make it deserve praise for doing something right.
4. He's been around since 2012.
Watching someone like Wade make significant strides in their career is exciting. If he continues on his current path, it's intriguing to think about where he might be in another five to ten years.
3. Joivan has been nominated for an award.
While being nominated for just one award at this time in his career might not seem like a big deal, what matters more is the determination and ambition of the individual. It's about how hard they work to entertain the audience that ultimately puts them on screen.
2. His career has been on a big upswing lately.
Playing the character of Cyborg is just another role, but not many people get to play characters from powerhouse comic companies like DC. This opportunity is definitely an upswing in Wade's career.
1. So far there's not a lot on the internet about him.
It's surprising that there isn't as much information about Wade online as you would expect. However, as his career continues to grow, there should be more to come. Keep an eye on this rising star as he continues to make waves in the cinematic universe.