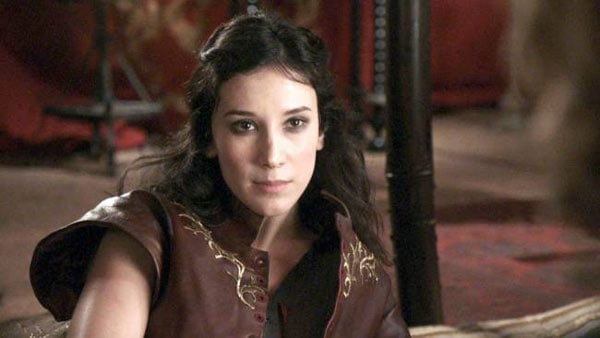 Do you know who Sibel Kekilli is? If you don't, it's probably because you've never seen Game of Thrones. If you're a fan of this show, there's no doubt that you already know who she is. She's also been on When We Leave and Head-On. If you want to know more about this dynamic actress from Germany, here are 10 more things for you listed below.
1. She was born in West Germany
She was born in a town called Heilbron. Not only was she born there, but she also lived there the whole time she was growing up and even for a couple of years after finishing school.
2. Her parents immigrated to the area from Turkey in the 1970s
Her parents are actually of Turkish descent, making the decision to move to West Germany in the late 1970s. By the time she was born, they'd already lived there for three years, making the decision to settle down in the area without any desire to move elsewhere.
3. She thanks her parents for a liberal upbringing
According to Kekilli herself, her parents were quite liberal, especially for the times during which she grew up. She credits them for instilling in her a sense of being able to do whatever she wanted, not to mention the fact that they taught her how to stand on her own two feet, no matter what the circumstances might be.
4. After finishing school, she enrolled in a special program to work at city hall
She finished school at age 16 and at the time, she was presented with an opportunity to enroll in a special program that would teach her everything there was to know about working at the local city hall. The program was an intense one, lasting a full 30 months. She enrolled and sailed through it, just as she had her previous schooling. Once she was finished with the program, she continued to work there for two years. After that, she made the decision that it was time to move on and try something new.
5. She's also capable of working virtually any type of job you throw at her
After working at city hall in Heilbron for a couple of years, she decided it was time to shake things up, as previously mentioned. She moved to Essen and started working a whole series of different jobs. During this time, she ended up managing a nightclub, working as a waitress, and even working as a bouncer at a different nightclub. Apparently, she can work a lot of different types of jobs that require a different set of skills.
6. She currently lives in Hamburg
She still lives in Germany, but today she calls Hamburg home. At the moment, she seems to feel that this is the place where she can most be herself, although she admits that she might change her mind and decide to move elsewhere at any time.
7. She strongly supports women's rights, especially when it comes to violence
Everybody needs a cause, and hers is to speak out against violence directed at women. She's quite vocal when it comes to this type of thing, claiming to have experienced some of it for herself when she was just getting started as an actress. She's also not afraid to call people out when she sees it, and she doesn't care if it's in a public or private setting.
8. She used to make adult videos
During the same time that she was living in Essen, she also made pornographic videos. This was something that she did in secret and had hopes that it would stay that way. Of course, once she became an actress it did become public, even though she had made efforts to try to keep anyone from finding out.
9. She no longer speaks with her parents
As a result of her decision to make adult films, she and her parents no longer speak to each other. They were shocked to find out that she had made such videos and upon discovering that the rumors they were hearing where indeed true, they basically broke off all ties with her.
10. She's sketchy on religion
She says that she didn't used to believe in anything at all. Now, she claims that she does believe in something but she doesn't believe in God. That being said, It's not clear exactly what or who she does believe in.
Tell us what's wrong with this post? How could we improve it? :)
Let us improve this post!