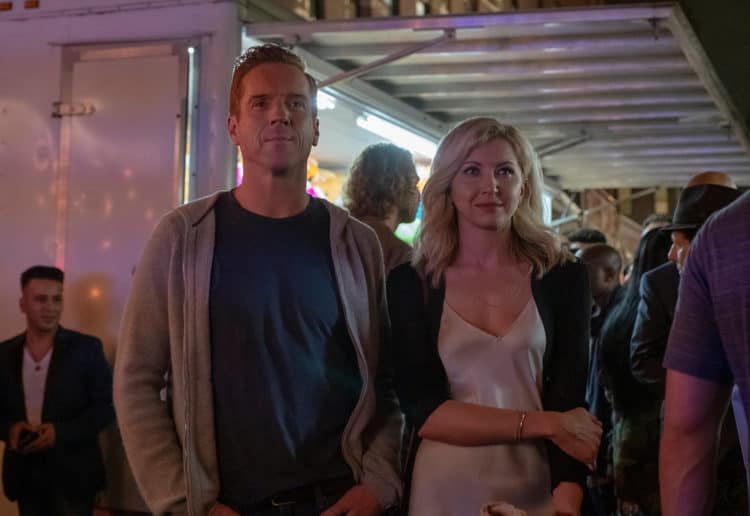 Tony Award winning actress, Nina Arianda, made her TV debut in 2010. The following year, she made her debut on Broadway with a role in the play, Born Yesterday. Since then, she has gone to have a successful career that includes roles in shows like Billions and Goliath. Her natural talent and undeniable work ethic have made her one of the industry's brightest rising stars. The last 10 years of Nina's career have certainly been exciting, but it looks like the next 10 years could be even more exciting. Continue reading for 10 things you didn't know about Nina Arianda.
1. She Has An MFA From NYU
For many actors, pursuing a formal education in the arts is considered a must. Nina studied at the New York University's infamous Tisch School of the Arts. She graduated in 2011 and was cast in a played called Venus in Fur just a few months later. Getting a major role so soon after grad school isn't very common, but talent and luck came together to give Nina the perfect opportunity.
2. She's Lived In Germany
Nina was born in in New York and was raised in New Jersey. When she was 13, she moved to Germany with her family. On top of spending time living in Germany, Nina also has another international connection. Nina's is a first generation American; both of her parents were born in Ukraine. Although Nina was born and raised in the United States, she still has close connection to her Ukrainian roots.
3. She's Dreamed Of Acting All Her Life
Acting has been Nina's dream job for as long as she can remember. She told W Magazine, "The first time I ever recited or performed anything in front of an audience I was 3 years old and that unfortunately is on tape." When she was 9-years-old, she decided that she wanted to take acting seriously, and she went on her first audition.
4. She's An Only Child
Even though Nina doesn't have any siblings, she has a very close relationship with her family and appreciates all the support they've given her over the years. Being an only child has it's pros and cons. One of the pros is that not having any siblings to play with can help develop a strong imagination.
5. Her Earliest Memory Is Of Her Grandfather
Nina's first memory is simple, but heartfelt. When asked about her earliest memory, she said, "Having my grandfather, who was born in 1899, read the newspaper to me in a foreign language. I was utterly captivated by the fact that he took the time to read it to me. I didn't know what he saying, it was in a completely different language…But I was just so honored that he was with me and talking to me."
6. She Doesn't Take Breaks
No matter how talented or successful you are, nothing is ever guaranteed in the entertainment business. So when work is steady, you kind of just have to take advantage of us. With that being said, Nina isn't the type to take breaks – at least not often.
7. Her Mother Is An Artist
Nina comes from a creative family. Her mother is a visual artist, and her father is an "artist of life". Although lots of aspiring actors have to deal with parents who don't support their unconvential dreams. Nina never had that issue.
8. She Gives Herself An Allotted Amount Of Time To Sulk Over A Bad Audition
It's no secret that working in the entertainment industry comes with a lot of rejection. Most actors have probably heard the word no way more times than they've heard the word yes. However, the true key to success in acting is resilience. This is something Nina completely understands. When an audition doesn't go her way, she only gives herself 30 minutes to feel bad about it before she moves on.
9. She's A Good Listener
The ability to perform is an important skill for an actor to have, but the ability to listen might just be equally as important. Director, Walter Bobbie, said that one of Nina's greatest strengths as an actress is her ability to listen.
10. She's A Downton Abbey Fan
Nina Arianda may not take a lot of breaks, but when she does, she likes to spend them relaxing and watching Downton Abbey. She's a big fan of the popular British TV series which aired from from 2010 to 2015.
Tell us what's wrong with this post? How could we improve it? :)
Let us improve this post!