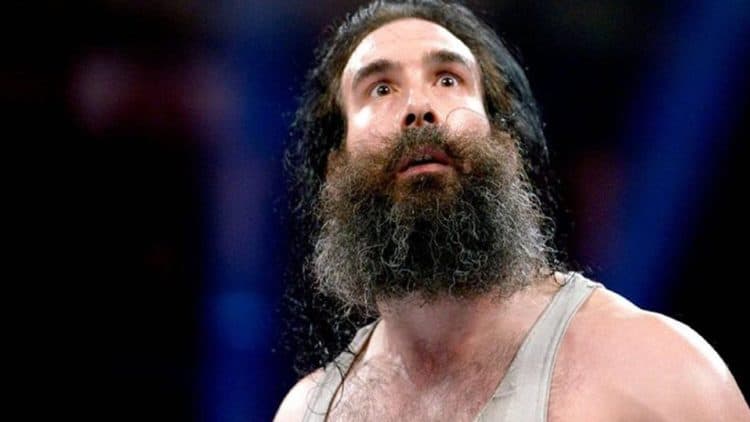 Luke Harper, real name Jonathan Huber, is a pro wrestler for the WWE that was brought in less than a decade ago and given a persona that was something that was both wild and crazy but was also seen as insanely dangerous since some of his moves seem to fold his smaller opponents in half and even take the wind out of the bigger men that he's wrestled against. His wild-eyed stare and bizarre manner have won him a lot of fans throughout the years but it would seem that he's reached a point where he simply wants to get out since he recently asked the WWE for a release from his contract. There's not a lot of clarity in explaining why he wants out, but it does seem as though he's making this choice for his family as well as for himself. Wrestlers are on the road a lot and the life does tend to take them away from their families quite often, so it could be that Huber wants to spend more time at home. Whether it's that or something else might not be clear, but it does seem as though he could slip away and not be missed too terribly much.
Here are a few things about Harper you might not have known.
10. He started out as a backyard wrestler.
Backyard wrestling as you might guess isn't the safest idea for those that want to get into pro wrestling but it's one of the many ways that they do tend to get noticed and how a lot of them did manage to perfect some of their moves.
9. His biggest influences were Rick Rude, Jake Roberts, and the Big Show.
This shows his age if nothing else since Rude and Roberts are considered old school now and Show has been in there long enough to have wrestled with the likes of Hogan, Macho Man, and even been on the WCW roster when it was still running its various shows.
8. Throughout his career he's won several championships for various promotions.
In the WWE being the champ means a bigger payday and it also means more prestige. But on the independent circuit the prestige is a big part since it means that you're coming up through the ranks and can draw a bigger crowd, meaning a bigger payday but nothing near what the WWE can offer.
7. In 2012 he signed a developmental contract with the WWE.
Harper was put through developmental just like so many others before him since the WWE is after all a business and they want to know that a wrestler can get the attention of the fans, protect themselves in the ring, and put on a good enough show that people will want to watch.
6. He's requested a release from his contract.
Thanks to Joseph Zucker and The Bleacher Report along with many others it's been well covered that Harper wants out of his contract, but it's not going to be quite that easy since just leaving the WWE isn't like walking out of another job when you give your two weeks and then leave. The chances are that he'll be around for a little bit longer before he's finally shown the door.
5. He hasn't really been utilized as of late.
The few times he has come out he really hasn't been given much attention, and apart from that he hasn't made a lot of appearances over the past year or so, which makes it hard for anyone to get excited about him coming back or sticking around.
4. When he was brought out as part of the Wyatt family he was the 'first son'.
As part of the Wyatt family he was absolutely fierce. The original trio were absolutely destructive and crazy to watch. But once things got rolling it was kind of a slow countdown to the dissolution of the group, and after a while Harper's presence left a lot to wonder what he was going to do next.
3. He's 39 years old.
Just like a lot of the guys on the roster Huber is not a young man. Just because he's only been in the WWE for less than a decade doesn't mean that his body hasn't taken the lumps and bumps along the way on the independent circuit. One thing you've to remember is that for as long as some of these guys have been in WWE, they were likely on the independent circuit for just as long or at least for a good deal of time before becoming WWE superstars.
2. His yearly salary is around $500,000.
According to the Squander Luke is worth a good chunk of money, but that's still middling it would appear for the WWE since some of the talent tend to make much, much more per year and have a net worth of millions.
1. He's been the Intercontinental Champion and a Tag Team Champion in WWE.
He did manage to nab a couple of titles in his time in the WWE, but in the pursuit of other titles he kind of fell short a lot since he didn't quite get the push that he needed to really make a serious bid for a big championship.
He might be missed for a little while, but hopefully he'll find another spot to wrestle.