American former professional tennis player John McEnroe has been married twice, first to Tatum O'Neal and then to Patty Smyth. While his volatile marriage to O'Neal produced three children, he has two daughters with his second and current wife. The tennis legend's first marriage ended acrimoniously, but his marital commitment to Smyth seems destined for happily ever after. While a declining career, substance abuse, and domestic violence have been blamed for McEnroe's failed marriage, friendship, compromise, and sex are some factors that have sustained his decades-long marriage to his second wife.
John McEnroe's wives are both famous performers. The first, renowned as the youngest person to win an Oscar, is an American actress best known for playing Addie Loggins alongside her father, Ryan O'Neal, in Peter Bogdanovich's comedy-drama Paper Moon. The role, which was her debut, won her the Academy Award for Best Supporting Actress at age 10. She went on to star in other movies and TV shows but never recaptured the popular acclaim that came with her first role. On the other hand, Smyth is a famous American singer-songwriter who rose to fame as the lead vocalist of the rock band, Scandal.
John McEnroe Met Tatum O'Neal In 1984 And They Got Married In 1986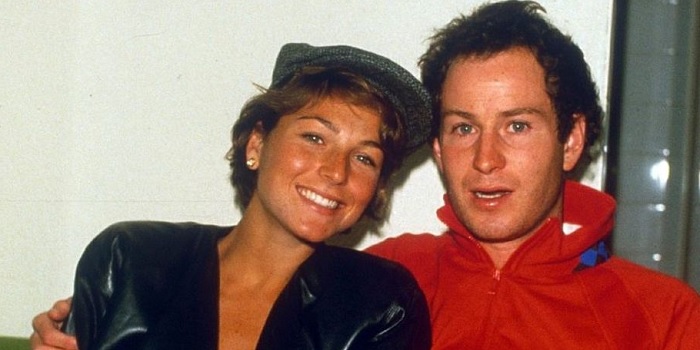 At the peak of his career in the 80s, John McEnroe met his first wife, Tatum O'Neal. He revealed in his autobiography "You Cannot Be Serious" that they were immediately drawn to each other when they met for the first time at a party in October 1984. "I walked into the party and…my eyes went across the room to an intense, sharp-featured girl with dyed red hair, and then her eyes locked with mine." O'Neal shared a similar sentiment, describing their meeting as love at first sight. "… It was sort of a chemical attraction or physical attraction, a love at first sight kind of thing," she told ABC News.
Deemed an appealing pairing, McEnroe and O'Neal's relationship made them a paparazzi staple. The media religiously followed the former couple, contributing to the pressures that ultimately ruined their marriage. McEnroe and O'Neal dated for nearly two years before they got married on August 1, 1986. This was a few months after the birth of their first child, Kevin McEnroe. They had two more children, Sean and Emily McEnroe, before their marriage ended. It's been over two decades since they parted ways, but they have yet to agree on what drove them apart. Once a lovely couple, they have no relationship of whatever sort; their kids are the only connection they have with each other.
They Separated In 1992 And Divorced In 1994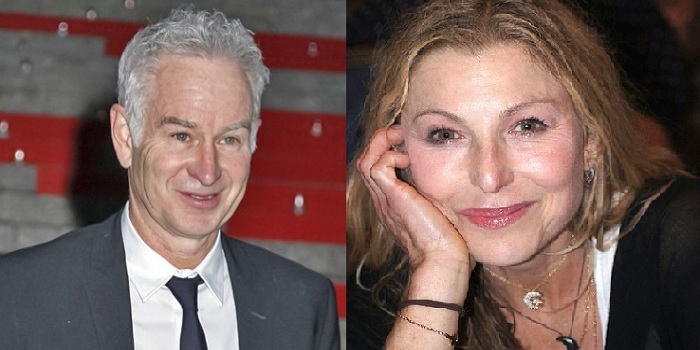 John McEnroe and Tatum O'Neal's marriage crashed in 1992—when they parted ways. Hopes for a reconciliation didn't materialize as they filed for divorce and officially uncoupled in 1994. Their separation was acrimonious, fueled with claims ranging from violent temper and physical abuse to drug use. They have blamed also each other for their highly publicized divorce over the years. O'Neal, who claimed her father introduced her to drugs at age 15, likened the marriage to her troubled relationship with her dad in her autobiography A Paper Life. She described McEnroe as the meanest man she's ever loved besides her dad, adding that he hurt her in a "crazy way" that triggered her "drug problem in a huge way."
Their bitter divorce and custody battle was also discussed in McEnroe's autobiography. The former tennis star obtained custody of their children in 1998 after O'Neal's drug problems re-emerged. He claimed in his book that O'Neal was an erratic drug user incapable of caring for their kids. He also suggested that her problematic upbringing and daddy issues rubbed off on their marriage. In response, the actress described her former husband as a "sexual and physical bully." She claimed the explosive temper he displayed on the court was also manifested in their home. According to her, John McEnroe was frustrated by his career decline, started using steroids, and became abusive.
While McEnroe denied the abuse allegations, he acknowledged that his career setbacks contributed to the marital stress they experienced. "After having played an insane schedule for 7 1/2 years, I felt I was slipping. I couldn't control my behavior (on the tennis court) anymore… I thought Tatum could help me, and I thought I could help her." He also stated that O'Neal left the marriage because she couldn't be the wife he wanted. "...I think she'd realized she was such trouble and so incapable of being the wife that I wanted; that eventually I'd be happier with someone else."
John McEnroe Met His Second Wife In 1993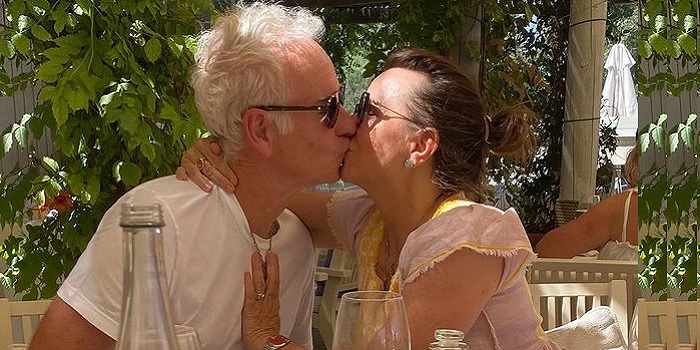 John McEnroe's second wife, Patty Smyth, was first married to Richard Hell, an American musician with whom she had a daughter named Ruby. Years after divorcing Hell, she met the former professional tennis player. This was in 1993, and they reportedly met at a Christmas party. They were both single but the singer wasn't interested in dating anyone. She told AARP she didn't believe in love or marriage at the time. "I wasn't interested (but) when John and I went out on a date, it was like I knew him. It was familiar and exciting," she said. "He knew it was something to hold onto sooner than I did. I was like, look around, everyone is cheating and miserable," added the singer.
They began dating in 1994, eight months after their paths crossed. The following year, they welcomed their daughter, Anna McEnroe. Despite their conviction and positive feelings about each other, John McEnroe and Patty Smyth were cautious about bringing the relationship to the public domain. In 1997, they had a quiet wedding in Hawaii while the 69th Academy Awards ceremony was going on to avoid media attention. Smyth believed that talking about how happy they were would ruin what they had. "…I went so underground with our relationship that a lot of people didn't know I was married to John. I thought if we started talking about how happily married we are, we would jinx it," stated the singer.
The couple has expressed repeatedly that keeping their marriage away from the limelight contributed to their success. Now open with their marriage, they have also attributed their longevity to the willingness to compromise on issues, being friends, and sex. Smyth admitted to AARP that her 2020 song "Build a Fire" is about her long-lasting relationship with the tennis legend. She was inspired to write the song while thinking of her strong connection to John McEnroe despite being together for many years. "A lot of people bail before getting to a real deep emotional and sensual place… there's something super erotic about that closeness," she declared. The couple had their second child named Ava McEnroe in 1999.