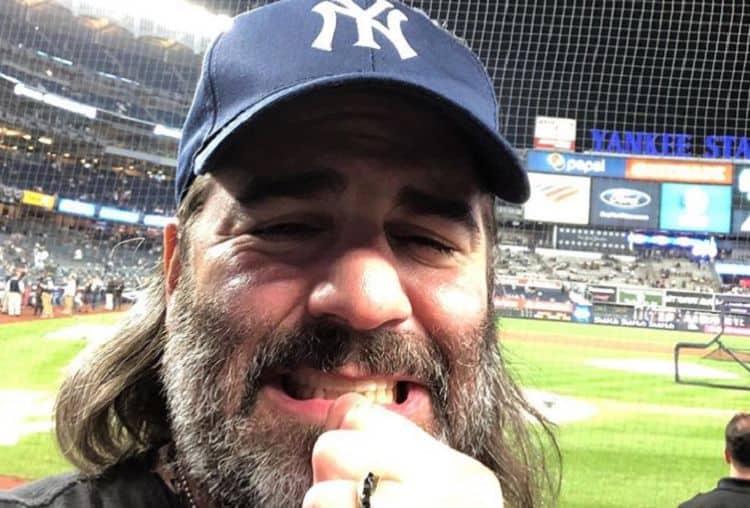 John M. Cusimano is an actor and producer. However, to most people, he is best-known as Rachel Ray's husband. The couple has been together for 15 years. During that time, Rachael has been fairly open about sharing she and John's story. Although his wife's celebrity status has overshadowed some of his own accomplishments, Cusimano has definitely done some pretty impressive things throughout his life. In addition to being creative and smart, Cusimano is incredibly talented. Keep reading for 10 things you didn't know about John M. Cusimano.
1. Rachel Ray Initially Thought He Was Gay
When John and Rachael met at a mutual friend's party, they hit it off instantly. While they were having a great conversation about food, Rachel somehow jumped to the conclusion that John was gay. She planned on hooking him up with a male friend of hers who was also single at the time. However, John let her know that he was not gay.
2. He's In A Rock Band
John M. Cusimano is a real life rock star. He has loved music since he was a child and can play the piano, the tuba, and the guitar. John is the lead singer and guitarist in the band The Cringe. The group has performed at SXSW and has released six albums.
3. He Loves Making Drinks
It's no secret that Rachael Ray handles most of the cooking in the household, but John definitely makes his contribution. He is really interested in mixology and loves to make cocktails. He has a few signature drinks that have become favorites including his "Lost in the Woods" cocktail that is made of gin, Green Chartreuse liqueur, lime juice, fennel fronds and bulbs.
4. His Wife's Pasta Is His Favorite
Rachael Ray can throw down in the kitchen and she's known for making a wide variety of dishes. But out of all the things she makes, her pasta carbonara is John's favorite. Rachael makes the dish every year for John on Valentine's Day. She also gives him a "bouquet of salamis" from places all over the world.
5. He Gives Rachel A Special Gift Every Valentine's Day
One of the reasons John and Rachael have had such a successful relationship is because they're both committed to being consistent and caring. When Valentine's Day rolls around, John loves to give gifts as much as he likes to receive them. Every year, John makes a special playlist for his wife that includes songs he's picked out just for her.
6. He's A Lawyer
On top of being an actor, producer, husband, and rockstar, John is also a lawyer who is licensed in New York. In an interview with Love is Pop, John said, "I used to be in the film business working on independent movies. Then I met my wife Rachel and she needed someone to start merchandising and licensing because she was starting to get some success and recognition. So, I started my own business, which has been quite successful for both of us". And if you were wondering or not he passed the bar on the first try, the answer is yes.
7. He Was The Subject Of Some Bizarre Cheating Rumors
Being in a high profile relationship means that lots of outsiders are going to have opinions – and those opinions won't always be good. Over the years, John has been the subjects of several cheating rumors including one that alleged he had been hanging out at a swinger's club. Both John and Rachel have always denied the rumors and their relationship seems to be going strong.
8. He Would Love To Work With Butch Vig
As an artist, John loves to collaborate to keep his creative juices flowing. One of the people in the industry he would love to work with is legendary producer, Butch Vig. Butch has worked with some of the biggest names in the business including Nirvana and The Goo Goo Dolls.
9. He Isn't Afraid To Write A Bad Song
All writers will tell you that writer's block is unavoidable from time to time. Sometimes writer's block comes from a lack of inspiration and sometimes it comes from being afraid to write something that isn't good. But John says that songwriters shouldn't be afraid to write a "bad song". Instead of letting writer's block completely derail creativity, John recommends that songwriters continue to write through it. He says, "force yourself to write at least a song a week every week whether you like it or not."
10. He Cooks For His Wife
I know I said that Rachael Ray does most of the cooking in the house, and that's true. But it doesn't mean that John doesn't step up from time to time. When his wife isn't feeling well, he's always down to make her some soup using her tasty escarole-and-white bean recipe.