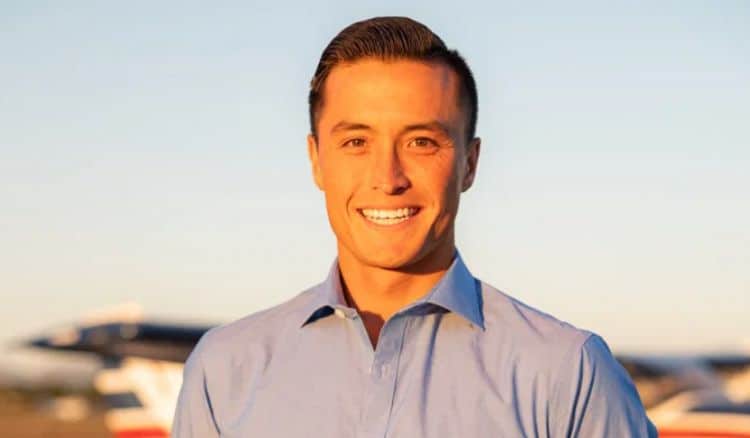 Looking for love is usually much easier said than done, which is why a lot of people decide to get creative on their quest. For John Hershey, getting creative means looking for the woman of his dreams on national TV. As a contestant on season 17 of The Bachelorette, he will be competing to win the love and affection of Katie Thurston. While the competition will certainly be fierce, John is willing to do what it takes to be the last man standing. As the season gets underway, there are a lot of people who are excited to see how things go for John and the rest of the guys on the show. Continue reading to learn 10 things you didn't know about John Hershey.
1. He Is From California
For the most part, John appears to be interested in keeping a low profile outside of the show. He hasn't shared much personal information, but we do know that he was born and raised in California and still lives in the state. He also attended the University of California where he studied marine biology.
2. He Loves To Travel
John may have lived in California for his whole life, but that doesn't mean that he isn't a worldly person. He is very adventurous and he loves getting the chance to explore places both near and far. He has been fortunate to do lots of traveling over the years. Some of the countries he's visited include Costa Rica and Indonesia.
3. He Is A Dog Person
Hopefully, Katie Thurston loves dogs, because John absolutely does. He is a diehard dog person and he loves spending as much time as he can with his four-legged friends. Based on his Instagram, it's clear that he is a proud parent although none of the posts reveal his dog's name.
4. He Loves A Good Adrenaline Rush
There are some people who are terrified of stepping outside of their comfort zone, but John Hershey is the kind of person who always looks forward to trying things that push him to his limits. From surfing to sky diving, John seems to gravitate towards things that really get his blood pumping.
5. He Might Still Have Pictures Of His Ex On Instagram
We weren't able to find any concrete information about any of John's past relationships. However, his Instagram profile suggests that he was dating someone around 2018. He posted several photos of a woman during that time and they appeared to be pretty cozy together.
6. He Is A Bartender
Although John has a degree in marine biology, he is currently working as a bartender somewhere in Santa Cruz. Hopefully, Katie doesn't use his current occupation against him because he doesn't plan on doing that job for long. John has some pretty big plans for what he wants to do in the future.
7. He Might Be A Frontrunner
Although season 17 of The Bachelorette is just getting started, there are some sources that have already suggested that John may be a front runner in the competition – at least early on. Of course, we'll all have to tune in throughout the season to see how things really play out.
8. He Is A Vegetarian
According to his bio on the ABC website, John is a vegetarian. However, we weren't able to find any information on what led him to make this choice. But since we know that John is a very active person, there's a good chance he chose the diet for the health benefits it can have for many people.
9. He Is A Positive Person
Let's be real, the world is full of negative and pessimistic people, and they can be pretty draining to be around. Luckily for anyone who knows John, that doesn't seem to be the case with him. Based on John's Instagram profile, it's clear that he has a positive outlook on life and he does his best to live every moment to the fullest. That kind of energy can be contagious and it's probably something that Katie will really like about John.
10. He Plans On Becoming A Pilot
Despite going to school to study marine biology, John is hoping to switch to a completely different field. He is currently in the process of becoming a pilot, and it looks like he's fairly far along in the process. He has a highlight section on Instagram dedicated to clips of him flying planes. This might give him a leg up in the competition since there aren't too many people who can take their dates up in a plane.