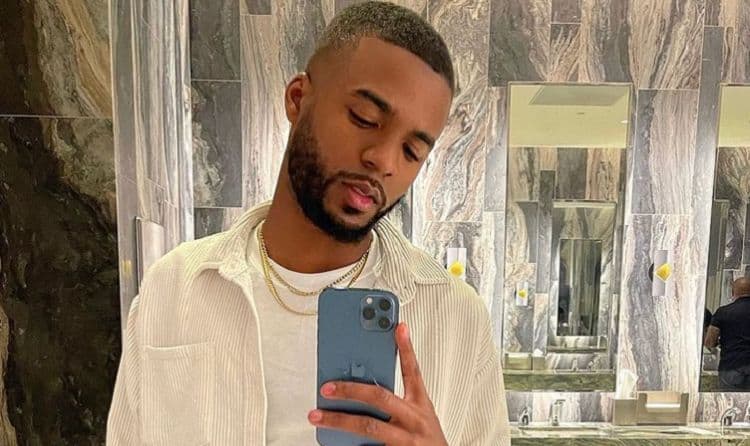 Also known as Jaylan Pina, Jaylan Banks has recently been getting a lot of attention thanks to his relationship with Falynn Pina. Falynn briefly appeared as a cast member on The Real Housewives of Atlanta, but her experience on the show didn't end up being as positive as she hoped. However, Falynn has gotten a new lease on life and Jaylan is a big part of the reason why. Not only does their relationship seem to be going great, but they just welcomed their first child together. Even though Jaylan's relationship is currently what people know him best for, that probably won't be the case for much longer. Jaylan has lots of great things to share with the world, and he's ready to let his light shine. Keep reading to learn 10 things you didn't know about Jaylan Banks.
1. He's A Georgia Native
Jaylan was born and raised in Georgia and it's clear that he has nothing but love for his home state. According to his Facebook profile, he moved to Cincinnati, Ohio in 2015, but it's unclear why he made the move or how long he stayed there before returning to Georgia.
2. He Loves To Travel
Jaylan seems to be the kind of person who is all about living life to the fullest. He enjoys having new experiences and he isn't afraid to step outside of his comfort zone. He enjoys traveling and has gotten the opportunity to visit different places across the United States as well as other parts of the world.
3. He Doesn't Have Any Other Children
Falynn has children from her previous marriage, but that isn't the case for Jaylan. His child with Falynn is his first child and he couldn't be more excited about starting his journey through fatherhood. Jaylan is already taking the role very seriously and it's clear that he wants to be there for his daughter every step of the way.
4. He's Into Fashion
Some people simply see clothes as a necessary thing to cover their bodies. Others, however, see clothes as an extension of their personality and they look forward to being able to express themselves through fashion. Jaylan is definitely part of the latter group. He loves fashion and he's a natural when it comes to putting outfits together. From casual to formal, Jaylan always knows how to stay sharp.
5. He's A Private Person
Despite the fact that Jaylan is dating someone who has been on reality TV, he doesn't seem to have an interest in sharing his every move with the world. So far, he has been very private. There is very little information about him floating around on the internet unless it has to do with his relationship with Falynn. Since it's no secret how brutal the public can be, it's easy to see why he's chosen to stay a little more low-key.
6. He's An Entrepreneur
If you're like lots of other people, you're probably wondering what Jaylan does for work. Let's just say this, Jaylan is the kind of person who is all about his business. Jaylan is an entrepreneur who has two LLCs registered to his name although it's unclear which industry they are in.
7. He's An Aspiring Actor
At the moment, it doesn't appear that Jaylan has any acting credits, but he does have plans to get into the entertainment industry. An article from Disrupt Magazine mentioned that Jaylan is part of a show called The Pina Crew. However, we weren't able to find any information about the show.
8. He Studied At Kennesaw State
As mentioned earlier, there isn't a lot of personal information about Jaylan on the internet. What we do know, though, is that education is important to him. Jaylan's Facebook profile mentions that he attended Kennesaw State University but it doesn't reveal what he studied or if he graduated.
9. He's A Positive Person
In a world where things always seem to be going wrong, it can be difficult to maintain an optimistic outlook on life. But no matter what Jaylan goes through, he always does his best to stay positive and he is fully confident that he will be able to achieve all of his dreams.
10. He's Very Family Oriented
We don't have any details on what Jaylan's family situation was like when he was growing up, but we do know that family is very important to him. In addition to being excited about his new role as a father, he also appears to have close relationships with other members of his family. Hopefully, in time, we'll be able to learn more about Jaylan's family.
Tell us what's wrong with this post? How could we improve it? :)
Let us improve this post!