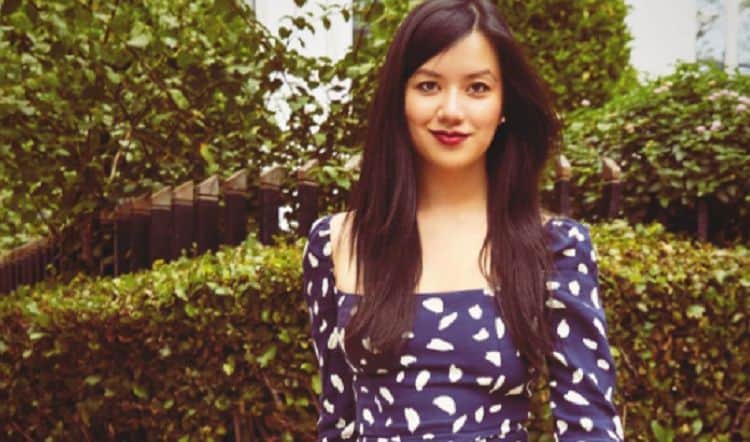 Over the last several years, Tiffany Pham has taken the business world by storm. The successful entrepreneur has been changing the game and her company Mogul has been a big part of that. She is passionate about helping businesses be as successful as possible, and she's also serious about helping make the workforce more diverse. Through her work, she has inspired and empowered people all over the world and she hopes to continue to do so for years to come. If you don't know what Tiffany is all about, now is the perfect time to find out more about what makes her who she is. Continue reading to learn 10 things you didn't know about Tiffany Pham.
1. She Plays The Violin
It's no secret that Tiffany is all about her business, but she also has a creative side. Music is one of her favorite ways to express herself and she loves playing the violin. That said, we weren't able to find any information on how long Tiffany has been playing the instrument.
2. She Has An Ivy League Education
Education is something that has always been important to Tiffany, and she always worked very hard in school. She earned a bachelor's degree in economics and international studies from Yale and she went on to earn an MBA from the Harvard Business School.
3. Paris Hilton Loves Her Book
In 2018, Tiffany published a book called You Are A Mogul and the messages she shared resonated with countless people including Paris Hilton. When asked about the last great book she read during an interview with Glamour, Paris Hilton said, "I'm reading this really good book right now: You Are a Mogul by Tiffany Pham. I. Love. It. I'm obsessed with reading about anything to do with business. I think she's brilliant." Tiffany has also released three other books over the years.
4. She Loves Fashion
Clothes tend to be pretty boring in the corporate world but Tiffany Pham has a sense of style that's all her own. Tiffany loves putting outfits together and she isn't afraid to get a little creative with colors and patterns. Not only does she love looking her best, but fashion is also another way for her to share her personality with the world.
5. She Speaks Three Languages
Anyone who has ever tried to learn another language knows that it can be incredibly difficult, so the fact that Tiffany Pham can speak three is incredibly impressive. In addition to speaking English, she also speaks French and Vietnamese. Interestingly enough, she learned English through watching TV, movies, and reading.
6. She's Well-Traveled
Thanks to all of the success she's had over the years, Tiffany has gotten the opportunity to visit places all over the world for both business and pleasure. Some of the countries she's been to include France and Portugal. More than likely, she will get to visit lots of other cool destinations in the years to come.
7. She's A Painter
There are lots of people who spend their entire lives trying to find just one thing they're good at, but Tiffany has been fortunate to find plenty of things that she does well. On top of everything else, Tiffany is a talented artist. She loves to paint and she regularly shares photos of her work on social media.
8. She Isn't Afraid To Get A Little Political
Politics are something that lots of people shy away from out of fear that they'll rub people the wrong way. Tiffany, however, has no problem making her political stance known. She has openly shown her support for several members of the democratic party and she appears to be liberal in her views.
9. She Had Her Own TV Show
Just when you thought that Tiffany's resume couldn't get any more impressive, you realize that she's also done some cool things in the entertainment industry. In 2014, Tiffany had a TV series called MOGUL: How She Did It. However, the show only lasted for one season.
10. Her Grandma Is One Of Her Biggest Inspirations
These days, Tiffany is an inspiration to many people, but just like everyone else, she also has someone else who has always inspired her. While talking to Of Mercer, Tiffany said, "My grandmother ran newspapers across Asia. She passed away when I was fourteen, and that same day I decided I would do everything in my power to follow in her footsteps". I think it's safe to say that Tiffany's grandmother would be proud of all of the things Tiffany has accomplished over the years.
Tell us what's wrong with this post? How could we improve it? :)
Let us improve this post!